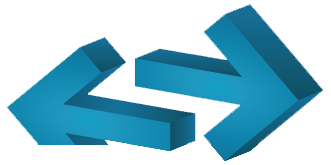 |
|
|
Check for Drug Interactions
Check for Drug Interactions
Our drug interaction checker provides the guidance you need for a further conversation with
your pharmacist or health care provider.*



Add Medications
Start Over
Why Risk a Potential Interaction?
If you're taking a medication, either prescription or non-prescription, you're at risk of a drug interaction. Each drug could interact with other medications, vitamins, supplements and even foods. That's why it's important to check for interactions, especially when you start something new.
Interactions can:
Change the way a drug is absorbed, metabolized or eliminated.
Make drugs stronger or less effective.
Increase the drug's side effects.
This tool makes checking easy. If you have a CVS.com account with prescriptions, you can import the medications you fill at CVS/pharmacy. If not, type them in. You'll get a list of potential interactions fast. If you don't have an account, just enter your medications in Step 2.
Step 1: Add CVS/pharmacy prescriptions (optional).
CVS/pharmacy prescriptions have been added to your list.

No Active prescriptions in your account.

We're unable to add your prescriptions at this time. Please try again later.

Sorry, we're unable to add these prescriptions. Please try to add them manually in step 2.
Step 2: Add other prescriptions, over-the-counter (OTC) drugs or supplements.
*This information is for reference only and should not be construed as specific instructions for an individual patient. It is not a substitute for proper medical advice, diagnosis or treatment. This information has not been communicated to your pharmacy or health care provider on your behalf. You should discuss this information with your pharmacy or health care provider. CVS/pharmacy assumes no liability whatsoever for any use of or reliance on this information.