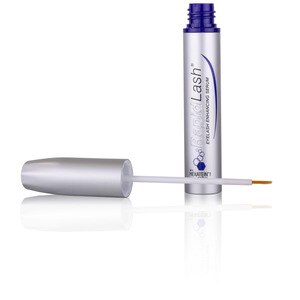 Rapidlash - Suero vogorizante de pestañas
Quizás le guste
Tamaño: 3 C/U

$14.99
In just 30 days, this innovative high-performance formula promotes healthy, natural lash and brow growth with a simple once a day application. RapidLash offers maximum protection by delivering essential proteins, vitamins, moisturizing and rejuvenating ingredients that replenish and strengthen the structure of lashes and brows while adding shine and elasticity. RapidLash offers fast results that help turn brittle, short or sparse lashes into fuller, thicker, longer, healthier lashes and brows!
Increase thickness and volume! Powerful Polypeptides provide effective protection against breakage and naturally supports stronger, more voluminous lashes.
Replenish & fortify! Panthenol combined with rich minerals help replenish and rejuvenate lashes with essential proteins and vitamins that provide strength and shine.
Add flexibility and shine! Unique moisturizing agents provide superior hydration to lashes by locking in moisture while improving flexibility and elasticity.
Ideal for both women and men. rapid lash cvs.
Panthenol, Cucurbita Pepo Seed Extract, Bioengineered Octa/Copper/Oligo Peptides, Biotin, Sodium Hyaluronate, Pantethine, Isopropyl Cloprostenate, Hydrolyzed Glycosaminoglycans, Allantoin, and Dipotassium Glycyrrhizate
Start with a clean, dry eye area. Using the applicator brush, apply RapidLash to the base of the upper eyelash starting from the inner corner of the eye to the outer corner, as if you were applying liquid eyeliner. RapidLash can also be applied to the lower lash line. However, use greater care when applying to avoid direct contact with the eye.RapidLash is used once daily in the evening before bedtime. Wait until product has fully dried before applying additional cosmetics. Once desired results are achieved, it is recommended to continue using RapidLash to maintain the appearance and condition of your lashes and brows.
RapidLash is not intended for direct contact with the eye. If this should occur, rinse thoroughly with cool water.