Los miembros de CarePass
TM
Mostrando 1-20 de
23 productos
o
en pedidos de $35 o más.
Dapple Bottle & Dish Soap - Fragrance Free - 16.9 fl oz
Dapple
Envío gratis con pedidos de $35 o más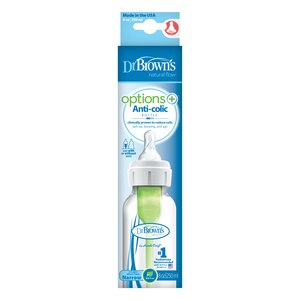 Envío gratis con pedidos de $35 o más
Dr. Brown's - Biberón de plástico para bebé, estándar, 8 oz
Dr. Brown's
o
en pedidos de $35 o más.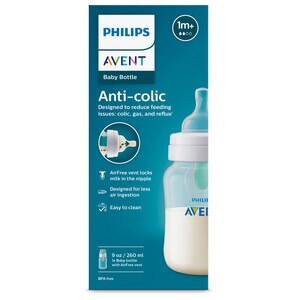 Philips Avent Anti-colic Baby Bottle With AirFree Vent, 9oz, 1pk, Clear
Philips Avent
Envío gratis con pedidos de $35 o más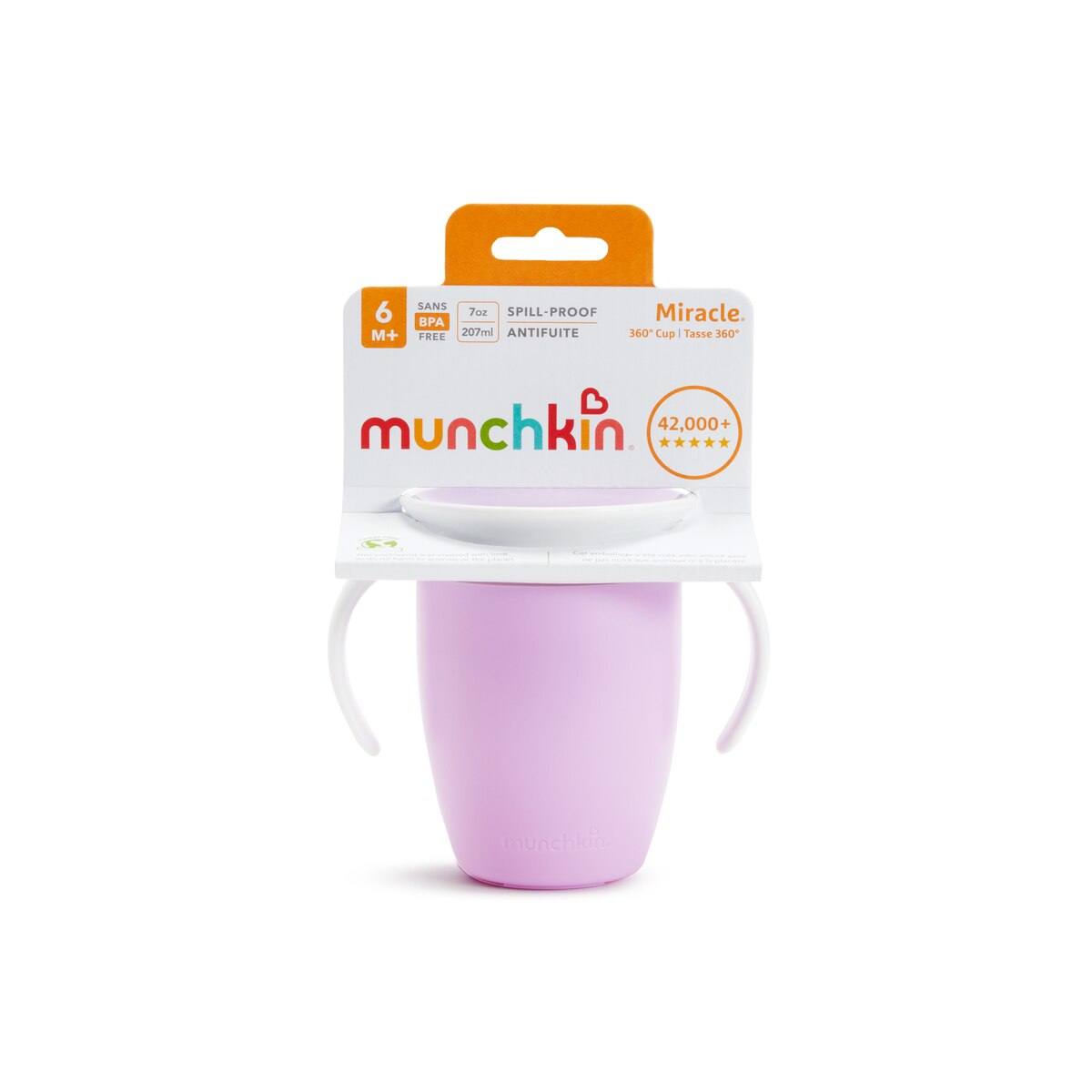 o
en pedidos de $35 o más.
MAM Easy Start Anti-Colic Matte Bottle, 9 oz
MAM Baby
Envío gratis con pedidos de $35 o más
Los precios en línea puede ser diferentes a los precios en tiendas.
Baby Bottles
Whether you're giving your baby formula or expressed breastmilk, you need a supply of bottles to make feedings easy. CVS can help you stock up on baby bottles with a diverse assortment of products that includes options for infants of every age. Shop the entire product selection now or filter the results to quickly narrow down the options and find the best bottle for your baby's needs.
Glass Baby Bottles
One of the first things to consider when shopping for baby bottles is what type of material you prefer. Baby bottles are typically made out of glass or plastic. Glass bottles can be easily sterilized with boiling water, while plastic bottles resist breakage when dropped. Some plastic bottles feature single-use disposable liners that can simplify cleanup. Both glass and plastic bottles are available in wide-mouth styles. These bottles are very easy to clean with a baby bottle brush.
Baby Bottle Sizes
Another feature to consider when shopping for baby bottle is the size. To simplify feeding, you'll want to choose a bottle that can provide a full serving of formula for your little one. For newborns and young infants, most parents can use small 4-ounce bottles. Larger 8- to 10-ounce bottles are better for older babies who will need more formula or breastmilk for feedings.
Types Of Nipples For Bottle Feeding
Nipples are another way in which baby bottles differ. Most nipples are constructed out of silicone or rubber. Rubber nipples are economical, while silicone nipples are highly durable and can be boiled in water for sterilization. For newborns and young infants, you'll typically need to use slow flow nipples. As your child grows, you can then transition to a faster flow nipple to simplify meal time. For babies who breastfeed and use bottles, tri-cut nipples are an excellent choice as they are designed to be similar to a mother's nipple. Keep in mind that you will typically need more nipples than baby bottles due to wear and tear. Most brands sell nipples separately to help you stock up.
Baby Bottle Nipple Types
Some babies can benefit from specialty bottles and nipples. Anti-colic bottles are designed to help reduce the risk of gas to help babies with digestive issues feel more comfortable during and after feedings. Orthodontic options are available for babies who struggle to use conventional nipples. To make preparing formula easier, you may wish to purchase a mixer bottle that helps powdered formula mix with water.
Baby Bottles for Newborns
Choosing the right bottle for your newborn's mealtime might seem overwhelming once you realize the number of options available. Whether giving formula or expressed breastmilk, some of the differences among baby bottles are:
Materials and weight: Bottles are usually formed from glass or plastic; both are effective but have different weights. It is essential to know if the baby will be comfortable with a heavier or lighter weighted option.

Colors and sizes: There are many colors and sizes available for baby bottles for newborns, giving you a choice among favorite colors (like clear or pastels) and sizes most convenient to your baby's feeding schedule.
Remember, too, that the type of nipple you choose can make the difference between a successful feeding time and the frustration of knowing your baby isn't getting the nutrition they need. Consider baby's age, type of flow needed, any special needs specific to your baby, and any advice given by their pediatrician when purchasing bottle nipples.
How to Sterilize Baby Bottles
For the safety of your baby and in an effort to minimize the amount of germs they are exposed to, regularly sterilize your baby bottles.
Clean: Before sterilizing, be sure to thoroughly clean each part separately, whether by hand or in the dishwasher.

Sanitize: Once cleaned, the bottle can either be boiled (in a pan of hot water), steamed (in the microwave), or bleached (in a solution of just 2 teaspoons of bleach per gallon of water).
Búsquedas relacionadas
baby feeding accessories, pacifiers, liquid baby formula, powder baby formula, baby cereal, electrolytes for kids