Mostrando 1-7 de
7 productos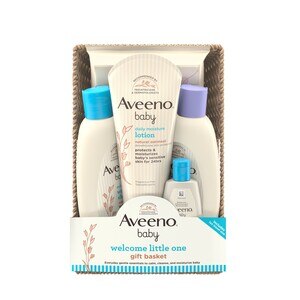 Aveeno Baby Welcome Baby Gift Set for Parents-To-Be, 5 items
Aveeno
Envío gratis con pedidos de $35 o más
Welcome Baby 5 Piece Gift Set by My Tiny Moments
Trend Lab
Envío gratis con pedidos de $35 o más
Tanzania Jungle 4 Pack Bib & Burp Cloth Set
Trend Lab
Envío gratis con pedidos de $35 o más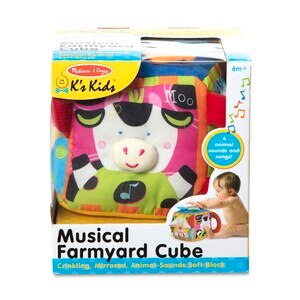 Envío gratis con pedidos de $35 o más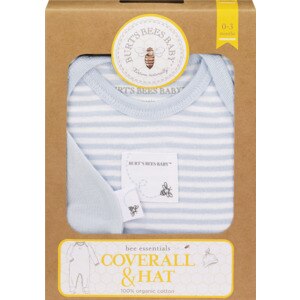 Burt's Bees Striped Coveral & Solid Hat, Sky Stripes
Burt's Bees
Burt's Bees Striped Coveral & Solid Hat, Blossom Pink, 3-6 Months
Burt's Bees
Los precios en línea puede ser diferentes a los precios en tiendas.
Productos relacionados
Ver categorías relacionadas
Baby Gift Sets
Looking for a present that will welcome that special little one to the world? Whether you're shopping for baby shower gifts or something to give the new baby when he or she returns home from the hospital, CVS can help you find the perfect thing. In this product selection, you'll find a diverse assortment of gift sets that you can buy online and have delivered to your door, ready to wrap.
What to Get For a Baby
When shopping for a newborn baby it can be hard settling on the perfect gift for them. A baby gift set could be the perfect option for you to choose when thinking of what to get. If you are looking to give a gift that will bring comfort to a newborn baby you could choose a stuffed animal for the baby to snuggle with. CVS offers a 3pc Gift Bucket with adorable stuffed Elephants. This baby gift set comes with three adorable stuffed elephants your newborn baby will cling to as they are soft and fuzzy. Another idea is a little night light for the baby's nursery. A light that is soft and will light up your baby's nursery perfectly, with no need to stumble throughout those early nights. Another great option for a newborn baby gift that not only helps babies but parents as well is a clothing set. Babies go through laundry quickly, especially in the first few months of their life. CVS offers comfy outfits for newborns from brands like Burt's Bees. Options from CVS could be the perfect set to gift to that new and special baby in your life. Clothes are never a bad idea for a gift for a newborn baby, and these amazing gift sets make it easy to choose them.
Newborn Baby Gift Set
New parents go through laundry quickly due to messy feedings and diaper changes. As a result, clothing basics make great gifts for babies. You can find gift sets that contain more than one article of clothing in a matching design. The pieces can be worn together or separately. Items commonly found in clothing gift sets include bodysuits, sleepers, rompers, tees, kimonos, pants, socks, bibs and beanie hats. For newborns, you may wish to purchase clothing in size 0 to 3 months for them to wear right away or opt for a larger size so that Baby can wear it in the future. Sizing information for the clothing featured in baby gift sets is typically provided in the product name or description.
Baby Bath Sets
Babies sometimes need to be bathed to help keep their skin fresh and clean. Gift sets that contain bath time essentials for babies are sure to be appreciated by new parents. Sets may provide body wash, shampoo, baby lotion, baby oil, diaper cream and other products. Some also contain washcloths and hooded towels. Check out the product descriptions to find out exactly what's included in the bath gift sets for babies featured in this selection.
Gift Sets For Baby
If you'd like to pamper that special new mother and give a present to her baby, you can select a gift set that they both can use. Nursing gift sets can make it easier for breast feeding mothers to nurse comfortably. Some infant skin care brands offer gift sets that include products that both adults and children can use.
Baby Shower Gift Sets
Shopping for baby gift sets is simple at CVS. You can filter products by price to focus on gifts that are in line with your budget or browse by gender or brand to narrow down the options and choose the perfect present in no time. Explore the assortment of gift sets now and get ready to surprise Mom and Baby with something special.
Búsquedas relacionadas:
toys, baby blankets, baby bedding, puzzles, avent pacifiers, mam pacifiers