Los miembros de CarePass
TM
Mostrando 1-20 de
65 productos
Utensilios y accesorios de belleza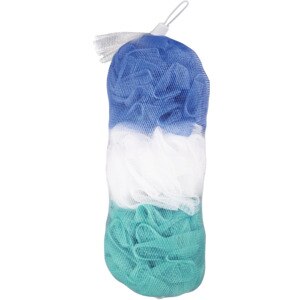 o
en pedidos de $35 o más.
Pop-arazzi Assorted Blues Cleansing Bath Pouf (Colors Vary)
Pop-Arazzi
o
en pedidos de $35 o más.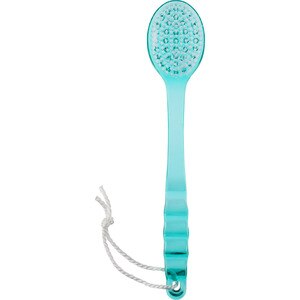 Pop-arazzi Cleansing Bath & Shower Scrubber Brush (Assorted Colors)
Pop-Arazzi
o
en pedidos de $35 o más.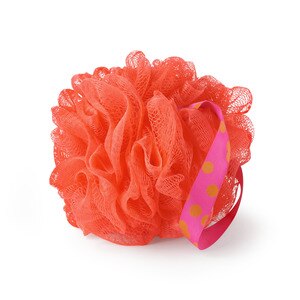 Pop-arazzi Assorted Reds Cleansing Bath Pouf (Colors Vary)
Pop-Arazzi
o
en pedidos de $35 o más.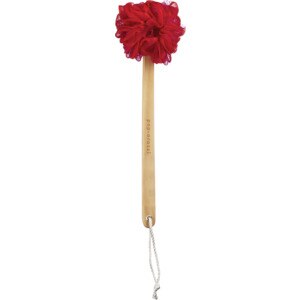 Pop-arazzi Cleansing Bath & Shower Brush (Assorted Colors)
Pop-Arazzi
o
en pedidos de $35 o más.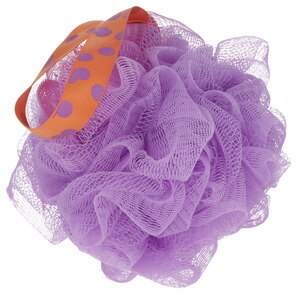 Pop-arazzi Assorted Purples Cleansing Bath Pouf (Colors Vary)
Pop-Arazzi
o
en pedidos de $35 o más.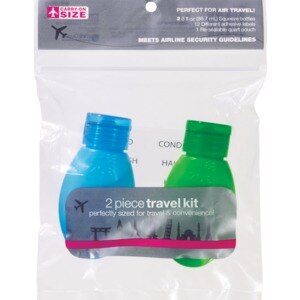 o
en pedidos de $35 o más.
o
en pedidos de $35 o más.
o
en pedidos de $35 o más.
Turbie Twist - Gorra de baño con forro, extragrande
Turbie Twist
o
en pedidos de $35 o más.
Pop-arazzi Delicate Bath Pouf (Assorted Colors)
Pop-Arazzi
o
en pedidos de $35 o más.
o
en pedidos de $35 o más.
Los precios en línea puede ser diferentes a los precios en tiendas.
Productos relacionados
Ver categorías relacionadas
Bath Accessories & Shower Tools
Take your everyday cleansing routine to the next level with bath and shower tools. Products such as loofahs and poufs help enhance your bathing experience, so you step out of the shower feeling fresh and clean. With options in different colors, patterns and shapes, it's a breeze to find a tool that complements your bathroom decor.
Exfoliating Gloves & Dry Brushes
Exfoliate
If you're looking to get rid of dead, dry skin, you should try to exfoliate in the shower. Exfoliating is great for your skin when done one to two times a week as it removes the dead skin and unclogs pores to avoid breakouts. There are a few different shower accessories you can use to remove dead skin. Exfoliating gloves and pads are great items to gently scrub away flaky skin on your face and body. Exfoliating shower gloves can be used with our without an exfoliating scrub because of their rough texture. For your skin care routine, consider using a face scrubber to wash your face. A facial cleansing brush has bristles meant to deeply clean, exfoliate, and gently massage your face!
Cleansing Shower Brushes & Loofahs
Limpiador
Of course, the number one reason you take showers is to get clean. Take your soap a long way with a bath pouf or bath sponge! Apply body wash directly to either one of these shower accessories and they will create a rich lather that will spread and prevent you from wasting soap. You know that part of your back that is almost impossible to reach in the shower? Use a bath brush to get to hard to reach places with ease due to its long handle. With a back brush, you won't have to do that weird little dance in the shower to soap up your whole back anymore!
Bath Pillows & Shower Accessories
Relax
Relax and unwind after a long day with a nice, long bath. Comfortably lay in your tub and enjoy your bath soak with a bath pillow for head support. With suction cups on the back of the bath pillow, you won't have to worry about it slipping into the bath water. If you don't want to get your hair wet during your bath, quickly throw your hair into a shower cap prior to getting in! You can scrub away dead skin cells, cleanse your skin with a rich lather, and easily eliminate dirt & oil once you buy your bath accessories from CVS. Shop shower accessories & bath tools now and get ready for softer, silkier skin!
What are the Best Bath & Shower Tools Brands?
What Are Bath Tools?
Bath tools are products that help you achieve a more thorough cleaning experience. Some tools combine two or more common bath and shower tasks. Loofahs help lather your skin while providing gentle exfoliation. If you prefer precision application, look for a sea sponge with a smooth cleansing side and a textured exfoliation side.
In some cases, bath and shower accessories can customize the bathing experience. If you don't want your hair to get wet, shower caps help keep the water away. When you're on the road, travel toiletry containers are a space-efficient way to pack your favorite bath products. 
What Is The Best Tool To Bathe With?
Everyone has different bath-time preferences. If you want to step out of the shower with refreshed, smooth skin, loofahs and poufs may be the best bath and shower tools for the job. For an invigorating clean and an intense exfoliating experience, try a body brush. The flexible bristles can help stimulate blood flow and remove dead skin cells; you can use them before or during a shower.
What Is A Loofah?
While known to be used as bath sponges, a loofah (also called luffa) is a plant related to gourds and cucumbers. This climbing vine has sponge-like qualities that make it ideal for applying shower gel and body wash for easy cleaning. Loofahs have been used for centuries and were traditionally grown and used in the Middle East and India. Today, a loofah is a popular product that is enjoyed around the world. Hang a loofah in your bathroom or in the shower so you can enjoy the gentle exfoliation of this natural bath sponge. Try the EcoTools Loofah Body Sponge that includes a handy loop for easy hanging in the bathroom or shower. Often times, when one is referring to a Loofah they may also be referring to a mesh pouf that serves the same purpose as a traditional sponge loofah.
How To Use A Loofah
This natural sea sponge is a great way to experience gentle exfoliating of the skin. To use a loofah body scrubber, start by getting it wet with clean water. Next, apply some of your favorite soap or body wash to the loofah and massage it until it forms a rich lather. Gently scrub your skin with the loofah sponge until you feel clean, then rinse yourself off with clean water. You can also use a loofah for skin care, too. Just apply your favorite facial cleanser and gently scrub your face with the sponge instead of your fingers.
What Is The Most Hygienic Way To Wash Your Body?
The most hygienic way to wash your body is with clean hands or a clean bath tool. You may want to use a different limpiador facial and a gentle esponja for your face. Whether you're using a sponge or a shower loofah, try to wash from the top down, so soap flows down without compromising clean areas.
How To Clean A Loofah
To keep your loofah clean, it's best to thoroughly clean it once per week to eliminate any lingering bacteria. Do not add lotion to your loofah as it may be difficult to remove. One way to clean a loofah is to soak it in a solution of bleach and water for about five minutes. You can also clean your loofah by putting it in the dishwasher and cleaning it with the hot water cycle. Always make sure that your loofah sponge is completely dry in between uses. It's best to replace your shower sponge or loofah every three to four weeks to prevent bacteria from growing. A natural loofah is an eco-friendly way to keep your body clean while you shower.
How To Smooth Rough Skin In The Shower
If you're dealing with rough, dry skin, there are bath tools that can help. Exfoliating gloves feature textured palms, enabling you to exfoliate large areas of skin quickly and gently. They're flexible, so you can reach each surface of your elbows, neck and knees.
For extra-rough areas, such as the heels or bottoms of the feet, consider a pumice stone. These textured stones feature extra-abrasive sides, providing extra exfoliating power. Some stones have a finer grit on the opposite side for a buffing and polishing effect. Pumice stones are usually most effective after your skin has been exposed to water for a few minutes. Use gentle pressure, and exfoliate gradually until you achieve the desired level of smoothness.
Does CVS Sell Bath Sponges?
Yes, CVS sells a variety of Bath Sponges products in stores and online.
Are Loofahs Available For Same Day Pickup?
Yes Loofahs are available for same day pickup at most locations, check your local stores availability and add to cart to pick up today.