Cómo conseguirlo
Recogida no disponible
Cambiar tienda
Los miembros de CarePass
TM
Mostrando 121-132 de
132 productos
Utensilios y accesorios de belleza
Utensilios y aplicadores de maquillaje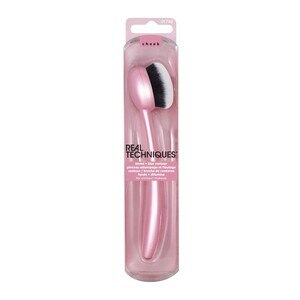 o
en pedidos de $35 o más.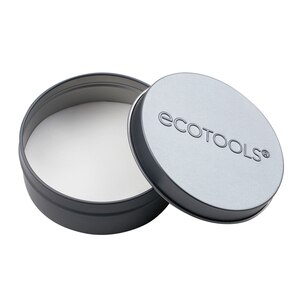 EcoTools Clean Cleansing Flakes, 30CT
Ecotools
o
en pedidos de $35 o más.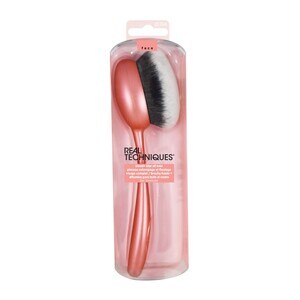 o
en pedidos de $35 o más.
Spa Life Power Spin Makeup Brush
SpaLife
Envío gratis con pedidos de $35 o más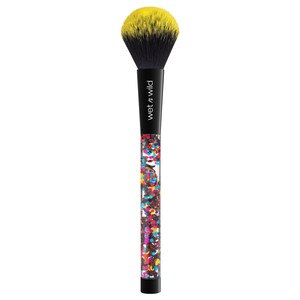 Wet n Wild PAC-MAN Waka Waka Waka Powder Brush
Wet n Wild
Compre 1, lleve 1 al 50% - ¡Agregue 2 o más para recibir la oferta!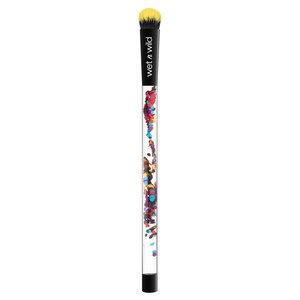 Wet n Wild PAC-MAN Waka Waka Waka Eyeshadow Brush
Wet n Wild
Compre 1, lleve 1 al 50% - ¡Agregue 2 o más para recibir la oferta!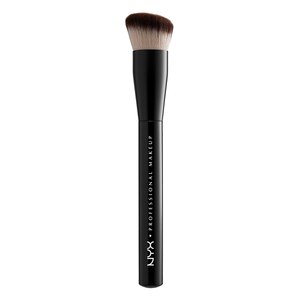 Los precios en línea puede ser diferentes a los precios en tiendas.
Productos relacionados
e.l.f.
2-in-1 brush designed for concealer and foundation application Creates a flawless, airbrushed look The only tool you need to apply Camo CC Cream Foundation and Camo Concealer Ideal for use with liquids and powders Synthetic & Vegan bristles The only ...
e.l.f.
Specially sheered brush tip absorbs the perfect amount of eye shadow and provides long lasting color saturation. The comfort curved brush contours the eye with natural gliding strokes for easy and accurate eye shadow application.
e.l.f.
Use the Small Stipple Brush to create soft layers by adding texture for a natural airbrushed result. The two layers of bristles create ultimate control from sheer to heavy coverage for small and hard to reach places. Ideal with liquid, ...
What are the Best Makeup Brushes Brands?
How To Use Makeup Brushes
Whether you're applying contour, foundation, or highlighter, makeup brushes help to ensure that you get a flawless application of all your favorite products. If you're wondering how to use makeup brushes, the first step is to make sure you have a separate makeup brush for each type of product. For example, you'll need a large, fluffy makeup brush for blush and bronzer, while a smaller brush is great for eyeshadow and creating different eye looks. Once you have your makeup brushes, you can start practicing by applying various products to your face until you perfect your technique. Use a beauty blender for foundation and bronzer for a smooth finish. Try a makeup brush set like JOAH Take Me with You Brush Set featuring a variety of different brush styles to try. When using makeup brushes, be gentle with every stroke and slowly blend the product until you get the right finish for you.
How To Store Makeup Brushes
From a concealer brush to your favorite lip brush, it's important to keep all of your makeup brushes properly stored. Keep them in an airtight container or a makeup bag to prevent dust, germs, and bacteria from getting on the brush head. Before you store your makeup brushes, be sure to clean them thoroughly using soap and water or a quality brush cleaner. The Daily Brush Cleaner or the Brush Shampoo from e.l.f. make it easy to spritz the product directly onto your brushes before you put them away. Find the best makeup bag for you that will fit all your makeup brushes to protect them and make sure that all your favorite beauty tools are organized.
Does CVS Sell Makeup Brushes?
Yes, CVS sells a variety of Makeup Brushes in stores and online.
Are Makeup Brushes Available For Same Day Pickup?
Yes Makeup Brushes are available for same day pickup at most locations, check your local stores availability and add to cart to pick up today.
Does CVS Deliver Makeup Brushes?
Yes, CVS offers free fast shipping on Makeup Brushes orders over $35. Most orders are delivered within 1-4 days.
Types of Makeup Brushes
Foundation Brush – The first step to a good makeup day is applying your favorite foundation or a BB cream if you prefer a more natural look. Use a foundation brush for coverage and to achieve a flawless blend! How to apply foundation: Add two pumps of the foundation of your choice to the back of your hand, pick it up with your brush, and buff it into your skin by swirling the brush in circles until you get a seamless blend. Want more coverage? Add another layer!
Concealer Brush - Next, concealer ! Cover up your dark under eye circles and blemishes with a tiny concealer brush. The small brush will allow you the precision you need to get to all those hard to reach places. The key is to pat the concealer into your skin and not move it around to get the most coverage.
Makeup Sponge - Blender sponges are an absolute must have if you use cream or liquid makeup products. Dampen your beauty sponge and bounce the product onto your face to achieve a flawless finish. Try a silicone sponge to get more coverage since it does not soak up any product! Beauty blenders are also great to dab on your face after applying makeup to pick up excess product in order to avoid cakey makeup!
Powder Brush - This large fluffy brush is perfect to apply pressed or loose powder and set your liquid and cream products! You may also try a kabuki brush, which has the same effect. With a kabuki brush, you can also use it to apply blush and bronzer due to its smaller size!
Blush Brush - Applying powder blush to the apples of your cheeks will give you a youthful wash of color! When you smile, the blusher brush will fit perfectly on your cheek because of its rounded tip. A stippling brush is also great to apply blush due to its dual fiber bristles. The bristles distribute a small amount of product, making it difficult to put too much on. Stippling brushes are great for people new to makeup!
Contour Brush - You absolutely need the proper makeup brush to contour. Without one, it could look too harsh and obvious. Contouring gives the appearance of chiseled cheek bones and a slimmer face. Contour comes in both cream and powder form. Powder contour is the best for beginners, as it is very forgiving. How to contour: The key is tap off excess powder and then trace below your hair line, under your cheek bones, and along your jaw line. Essentially, the motion looks like you're making a "3" on either side of your face!
Eyeshadow Brushes - There are many different eyeshadow brushes in all different shapes and sizes. When doing an eyeshadow look, three eyeshadow brushes are absolutely essential. The first is a crease brush, also known as a blending brush. The crease brush is a tapered, fluffy brush. Pick up some eyeshadow, a few shades darker than your skin tone, tap off the excess, point the eyeshadow brush into your crease, and sweep the makeup brush in windshield wiper motions until blended.
Then, this is where the next brush comes in: the pencil brush. A pencil brush is used to smudge eyeshadow underneath your lash line to make your eyes pop. Take the same color you swept into your crease, and smudge it underneath your lashes for a defined look.
To finish off this everyday eyeshadow look, you can take your favorite shimmer shadow and pack it onto your lid to bring out the sparkle in your eyes! If you want to add a little extra something to your look, you can use an eyeliner brush to apply a cream or gel eyeliner, which will make your lashes look fuller and more voluminous!
Eyebrow Brush - Never forget about your brows! The eyebrow brush is normally double sided. One side is a small angled brush and the other side is a spoolie, which is designed to brush out your brow hairs. With a brow brush, you can define and carve out your eyebrows. Brush your eyebrow hairs in the direction you want them to go with the spoolie, dip the angled side of the brush into a brow powder or pomade, and use tiny brush strokes to get your desired eyebrow shape!
Lip Brush - You're probably thinking, do I need a lip brush? Well, the answer is yes, and it will be life changing. The purpose of a lip brush is to prolong the wear of your lipstick and also to get the most precise lip line. Pick up your lipstick or lip gloss with the lip brush, and starting in the middle, work the product towards your lip line. To get a crisp lip line, use the tip of the brush. Slow and steady wins the race, in this case!
Best Brushes For Makeup Application
Now that you (hopefully) threw out that dingy, old makeup brush you've been hoarding, it's time to stock up on all the makeup brush essentials! The best way to build your makeup brush collection is to start by buying a makeup brush set. Buy a set of face brushes and an eye brush set to start off. From there, you can buy whatever you feel is missing. You'll fall in love with the results and your makeup brush collection will only continue to grow. Start applying your makeup like a pro and look as flawless as you feel!