Cepillos y peines para el cabello
Los miembros de CarePass
TM
Mostrando 1-20 de
142 productos
Cepillos y peines para el cabello
o
en pedidos de $35 o más.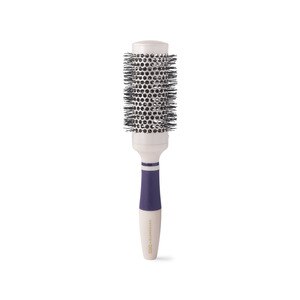 GSQ by GLAMSQUAD - Cepillo térmico de cerámica, barril medio, Extra Extra
GSQ by GLAMSQUAD
o
en pedidos de $35 o más.
GSQ by GLAMSQUAD - Cepillo con cerdas de pelo de jabalí y aplicador suave
GSQ by GLAMSQUAD
o
en pedidos de $35 o más.
Los precios en línea puede ser diferentes a los precios en tiendas.
Productos relacionados
Ver categorías relacionadas
What are the Best Hair Brushes & Combs Brands?
How To Brush Hair
To use a hair brush, you'll need to find the best option for your hair type. The Conair Velvet Cushion Base Brush is great for thick hair, while the Tangle Teezer Detangling Hairbrush is a great hair brush for curly hair or hair with tough tangles. You can also use a hair comb, like the Conair Detangler Shower Comb to brush your locks in the shower. The best way to brush your hair is to use smooth, gentle strokes and start at the root, working your way down to the ends. Brush your hair in sections to prevent tangles and breakage. Use small brush strokes and use your fingers to remove any knots if you brush your hair when it's wet.
How To Clean A Hair Brush
It's important to keep your hair brush clean, so regular maintenance is key. Start by removing loose strands from your paddle brush or detangling comb by hand. Next, make a mixture of warm water and a few drops of dish soap, or you can use a few drops of your favorite shampoo. Dip the brush into the mixture and use your hands to work the lather all over the bristles. Next, let the brush or comb sit in the mixture for about 30 seconds to one minute, then remove it and rinse the brush clean. You may need to repeat the process a few times until all of the hair products and other buildup are removed. Let your brush air dry before using it again.
How Often Should You Brush Your Hair
You can brush your hair once daily, when you get out of the shower, or twice per day. If you brush your hair more than once, do so in the morning and again at night. This is a good way to stimulate your scalp and evenly distribute the natural oils through your hair for shiny locks. Make sure you use a wide tooth comb or detangling comb when you brush wet hair instead of standard hair brushes, which could cause breakage. Try not to brush your hair more than twice per day when possible. Use quality hair styling brushes from brands like Wet Brush to get amazing results.
Does CVS Sell Hair Brushes?
Yes, CVS sells a variety of Hair Brushes in stores and online.
Are Combs Available For Same Day Pickup?
Yes Combs are available for same day pickup at most locations, check your local stores availability and add to cart to pick up today.
What Are The Shipping Options For Hair Brushes?
Hair Brush orders over $35 ship free within 1-4 days. Carepass members enjoy free shipping on all orders.
How To Save On Hair Brushes From CVS
Save on Hair Brushes from CVS by joining ExtraCare and BeautyClub or enroll in Carepass and enjoy your first month Free!
Hair Brushes & Hair Combs
Finding the best hair brush for you can be overwhelming. Hair brushes come in all different shapes and sizes. Chances are, you are not using the brush that is right for you. CVS offers a wide selection of hair combs and brushes from top brands like Conair, Wet Brush, Tangle Teezer, and more to satisfy any hair type and any styling desire. Whether you are looking for a comb to get through tough tangles or a hair brush that can help you achieve that longed for bombshell hair, you will find what you need here! Having the right hair brush is essential to having a good hair day. Check out how to determine the hair brush that is right for you and get to styling!
The Best Hair Brushes
Do you have unruly or easily tangled hair? It's time to throw out that fine tooth comb you've been using for years. A wet brush or wide tooth comb will be your new best friend. The purpose of the wet brush is to detangle any hair type. Its flexible bristles are known for running through tangles with ease. This detangling brush, like wide tooth combs, works for any hair type - without the tugging or pulling that everyone dreads. These brushes work especially well when used with hair styling products like coconut oil or leave in conditioner, which can help smooth out the hair so that the tangles brush right out! Leave in conditioner can also help prevent hair breakage by coating and moisturizing hair cuticles. The right tools will help you say goodbye to your split ends and help you finish brushing your hair in no time!
Hair Styling Brushes
Are you looking to get that salon style blow out at home? A large round brush can help you to create lots of volume and body when used with a blow dryer. Styling with a blow dryer may seem intimidating, but, learning how to use a round brush is not as hard as you may think. The key is to wait until your hair is almost dry and then work in small sections. Lift your hair up and away from your scalp and brush through slowly with your blow dryer following. Still not enough volume? Use a teasing comb at your roots to give you that extra lift. To achieve this, you can take small sections of hair and comb backwards starting about an inch from your roots. Then, finish it up with some hair spray to keep that volume all day. Styling hair could not be any easier - all you need is the right hair brush and a little patience!
Gentle Hair Brushes
Hair breakage is caused by a number of things. Remember that time you took down your hair bun and your hair got stuck in your elastic? Well, that is an example of physical damage. Luckily, this can be prevented by brushing out your hair with a paddle brush prior to doing an updo. A paddle brush like the Wet Brush Charcoal Infused Anti-Frizz Paddle Brush quickly and effortlessly smooths out the hair leaving you with easy to manage locks. Its gentle bristles can also tame your flyaways if you are looking to create a chic, slicked back updo.
Travel Size Hair Brushes
On the go? You can quickly throw a travel sized brush in your bag on your way out the door! El Conair Velvet Touch Mid-Size Cushion Brush is a great option for travel. Brushing through your hair periodically throughout the day will prevent tangles - and fewer tangles mean fewer split ends! Keep this up and you will find it easy to have a good hair day, all day, every day.
All in all, if you are looking for a better way to brush your hair, you've come to the right place. CVS has everything from brushes to combs, including special items like paddle brushes, round brushes, teasing combs, detangling brushes, and many more. With so many hair brushes and combs to choose from, we hope you now have an idea of what the best hair brush is for your needs!
Búsquedas relacionadas
l oreal total repair 5 review, hair dye deals, dove shampoo ingredients, t gel shampoo ingredients, nexxus shampoo ingredients