Los miembros de CarePass
TM
Mostrando 1-20 de
366 productos
Pantene Pro-V - Acondicionador rejuvenecedor hidratante, de uso diario
Pantene Pro-V
Los miembros de CarePass
TM
Los miembros de CarePass
TM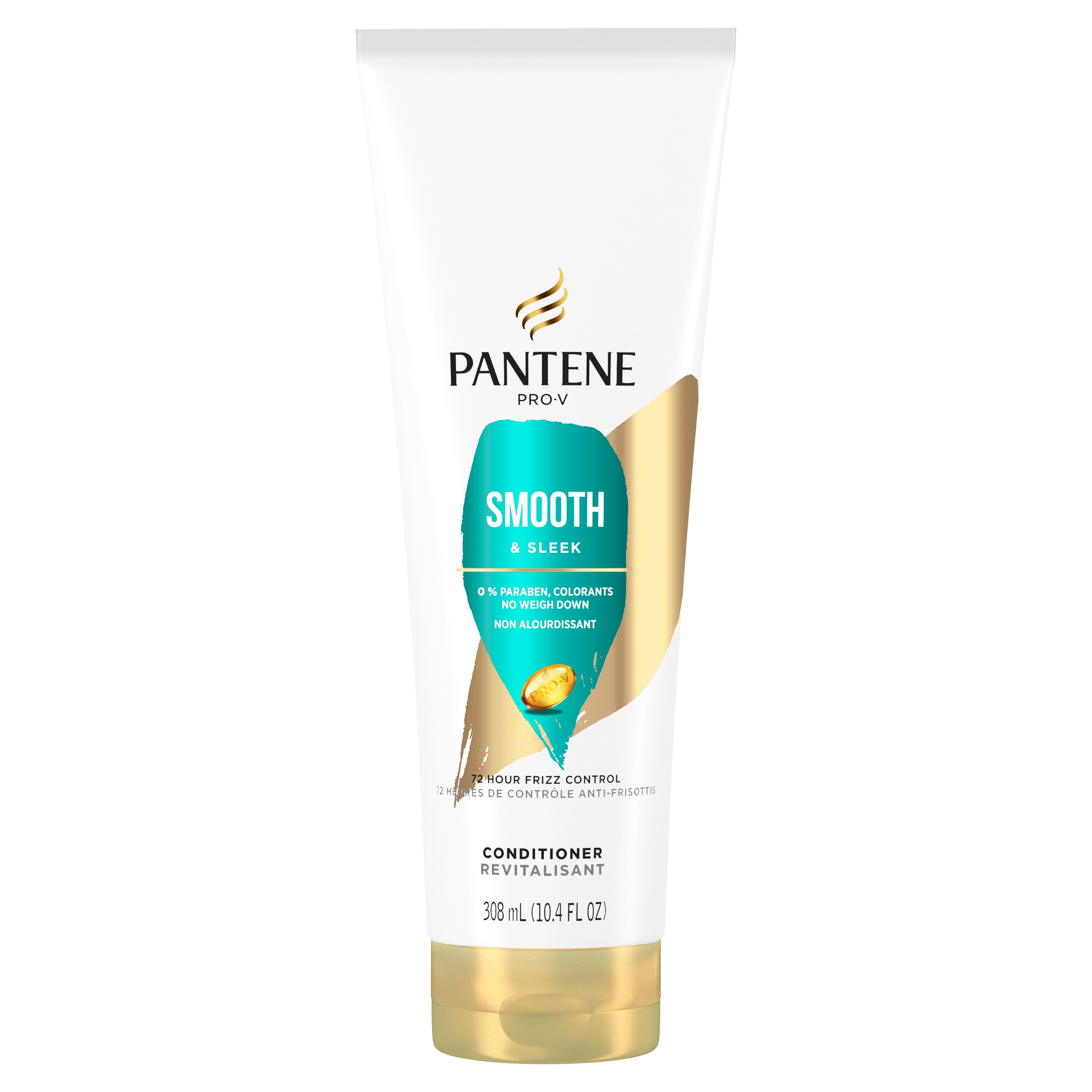 Los miembros de CarePass
TM
L'Oreal Paris Elvive Total Repair Extreme Renewing - Acondicionador
L'Oreal Paris
Los miembros de CarePass
TM
Limit 6 per order
Nexxus Humectress Silicone-Free Ultimate Moisturizing Conditioner for Dry Hair with Elastin Protein and Green Caviar, 33.8 OZ
NEXXUS
Compre 4, lleve 1 gratis - ¡Agregue 2 o más para ser elegible!
Los miembros de CarePass
TM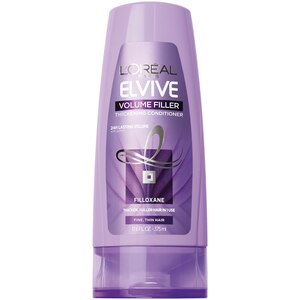 L'Oreal Paris Elvive Volume Filler - Acondicionador para dar volumen
L'Oreal Paris
Los miembros de CarePass
TM
Limit 6 per order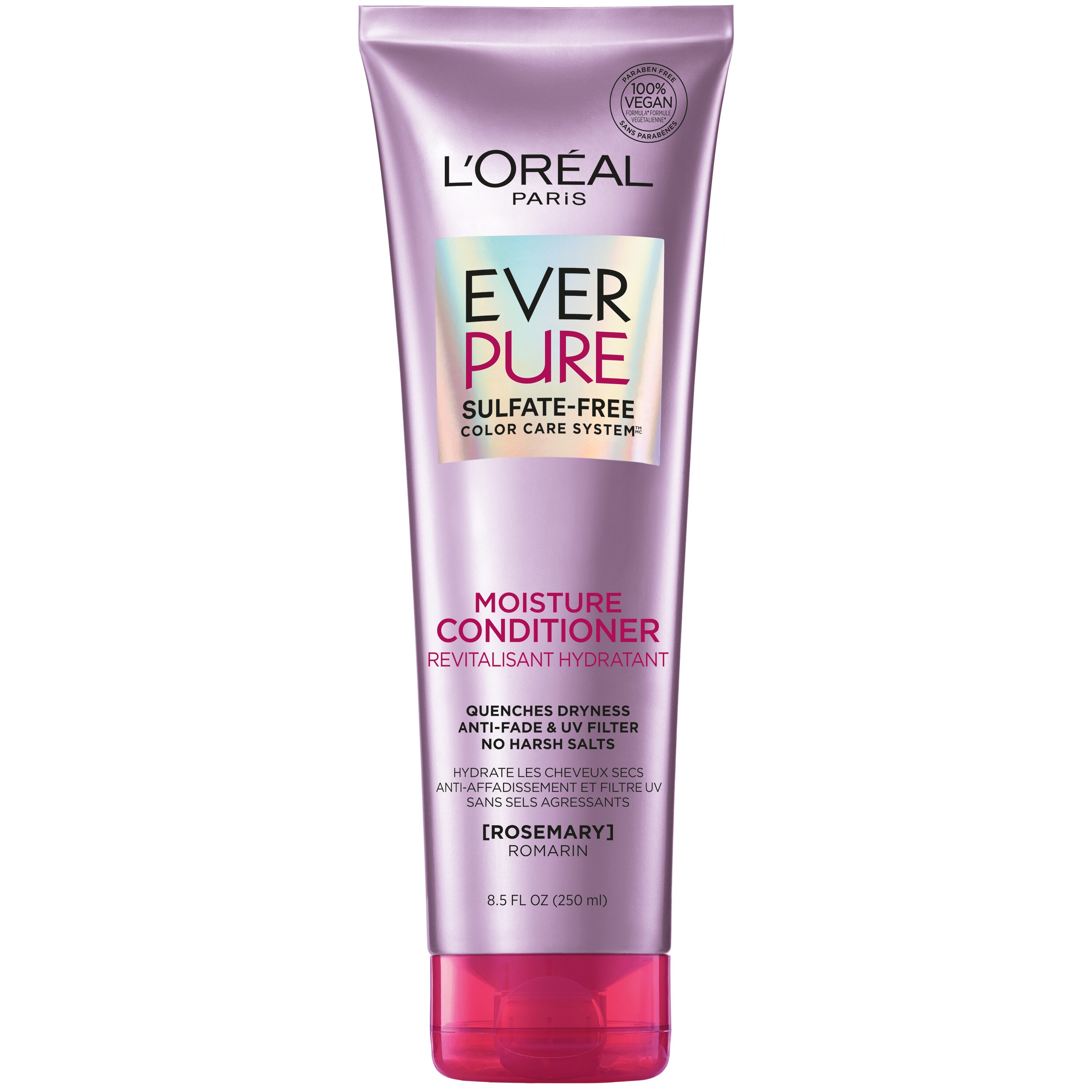 L'Oreal Paris EverPure Moisture Sulfate Free Conditioner For Dry Hair, 8.5 OZ
L'Oreal Paris
Los miembros de CarePass
TM
Limit 6 per order
SheaMoisture Moisturize & Define Coconut Hibiscus Curl Shine Silicone Free Conditioner for Curly Hair, 13 OZ
SheaMoisture
Compre 1, lleve 1 al 50% - ¡Agregue 2 o más para recibir la oferta!
Los miembros de CarePass
TM
Limit 6 per order
L'Oreal Paris Elvive Dream Lengths Conditioner for Long, Damaged Hair
L'Oreal Paris
Los miembros de CarePass
TM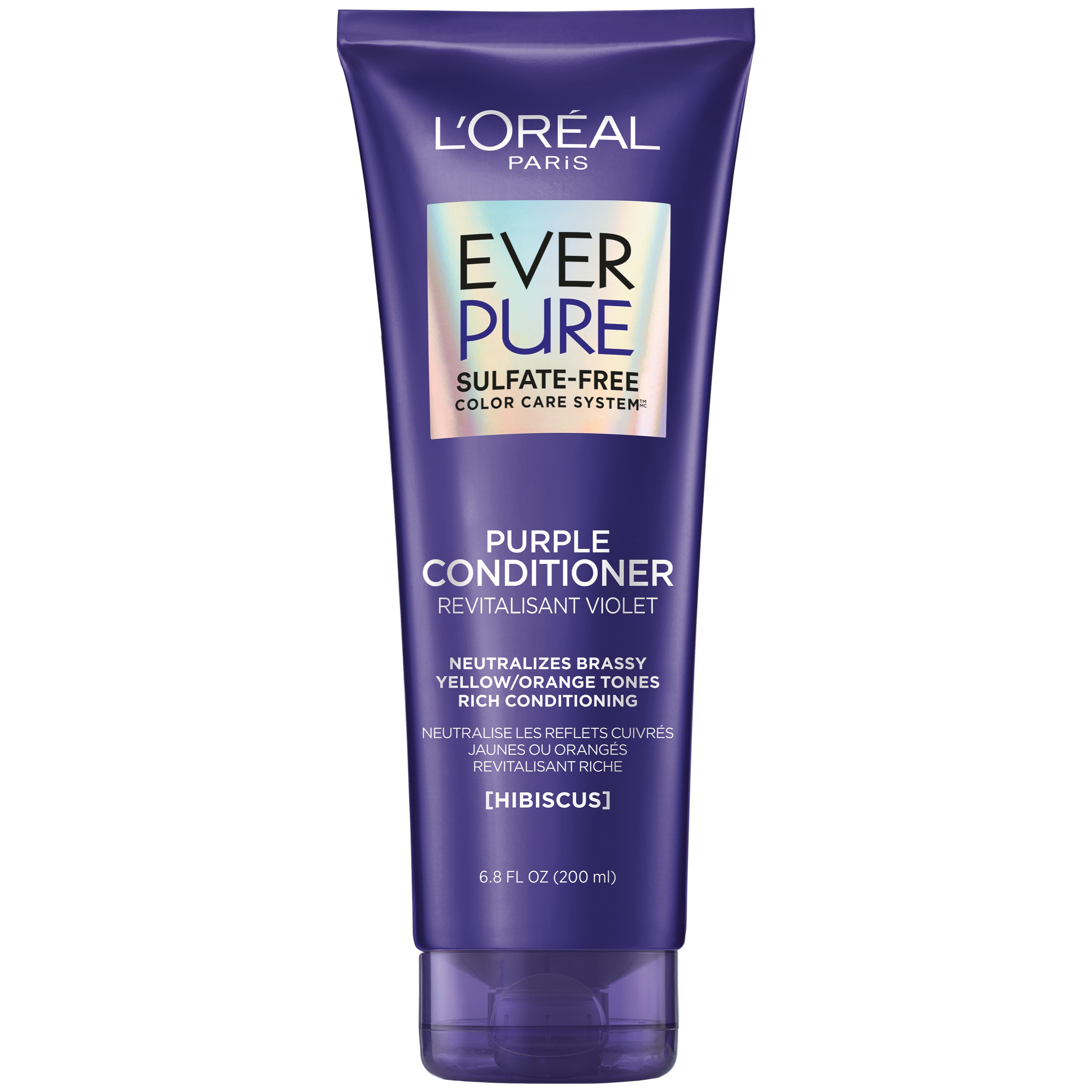 L'Oreal Paris EverPure Brass Toning Purple - Acondicionador sin sulfato, 6.8 oz
L'Oreal Paris
Los miembros de CarePass
TM
Limit 4 per order
Los miembros de CarePass
TM
Los precios en línea puede ser diferentes a los precios en tiendas.
What Is Conditioner?
Conditioner is an essential hair care product formulated to help hydrate, smooth, detangle, and protect your hair after shampooing. Different types of conditioner are designed for specific hair types and may offer additional targeted benefits. No matter what type of hair you have, conditioner is an important product to use regularly.
What Does Conditioner Do?
Conditioner is designed to deliver moisture to your hair. Shampooing can remove some of the natural oils from your hair, and may cause the cuticle layer around your hair strands to open and lift slightly, which makes your hair more vulnerable to damage. Conditioner coats hair strands and reduces cuticle swelling to help protect delicate wet hair from damage due to towel drying or heat styling. In addition to adding moisture and helping to protect your hair from breakage and damage, the slipperiness of conditioner means that it may make detangling easier. Conditioner may also help dry or brittle hair to appear shinier and less frizzy by delivering much needed moisture to your locks.
How Often Should You Use Conditioner?
You should condition your hair every time you shampoo it. Conditioner helps to replenish some of the oils and moisture that get removed by your shampoo and helps detangling go more smoothly, which may reduce breakage, so it's not a step you should skip. However, this only applies to rinse out conditioner. Specialized types of conditioner, like leave in conditioner or deep conditioning treatments, should be used less frequently.
How To Use Conditioner
When using conditioner, do not apply it to your roots. Using conditioner on the roots of your hair will cause your hair to be weighed down, reducing volume and bounce. To avoid hair that looks flat and lifeless, only apply your conditioner from the midsection of your hair to the tips. Pay special attention to the ends, because the hair there is the oldest and most vulnerable to breakage. Experts advise gently squeezing your hair to remove any excess moisture before applying a palm-sized dollop of conditioner and running a comb through your hair to evenly distribute the product. For regular conditioner, leave it in for a minute or two before rinsing off. The amount of conditioner you should use can vary by hair type. If you have thin or fine hair, you may find yourself with greasy looking locks if you use more than a palm-sized dollop. However, very thick or coarse hair may benefit from a greater amount of conditioner, so don't be afraid to ask your hairstylist for a personalized recommendation.
What Is Leave In Conditioner?
Leave in conditioner is a lightweight type of conditioner that is applied after you shower but before you towel dry your hair. Because leave in hair conditioner doesn't get washed out, you may be worried about weighed down, greasy hair. To combat this concern, most leave in conditioner is formulated to be lightweight and is often free of oils, so don't let your fears keep you from trying this popular product! Leave in conditioner has many benefits. Because it stays in your hair, it can be a powerful way to moisturize and protect strands through towel drying, styling, and the day ahead! Leave in conditioner also makes your hair easier to style by cutting down on tangles and frizz while amping up the shine. If you struggle with any of these hair issues, why not give leave in conditioner a try? If you are unsure of the best leave in conditioner for your needs, go by your hair type. For example, the best leave in conditioner for curly hair will be different than the best leave in conditioner for dry hair. You can also ask your hair stylist for recommendations.
How To Use Leave In Conditioner
Start with freshly shampooed hair - and in most cases, don't skip your regular rinse out conditioner. Leave in conditioner is typically applied to damp or lightly toweled off hair, but check the instructions on your specific product to be sure. Apply your leave in conditioner from the mid-section of your hair to the tips. Be careful to avoid the roots of your hair - applying leave in conditioner to your roots could result in greasy-looking hair. Next, use a wide-tooth comb to gently detangle your hair. Finally, blow dry or air dry your hair and style it however you'd like.
When To Use Leave In Conditioner
Use leave in conditioner after showering anytime you think your hair needs a little extra TLC. If your hair is feeling dry, a leave in conditioner can provide additional moisture. If you style your hair using heat tools frequently, a leave in conditioner can act as a protectant while helping your hair recover from any damage that's already been done. And if you find yourself suffering from frizz, tangles, or a lack of shine, reach for the leave in conditioner, which doubles as a great smoothing product.
What Is Deep Conditioner?
Deep conditioner is a special type of conditioning treatment that typically has a thicker consistency and is left on for longer than rinse off conditioner, but not indefinitely, like leave in conditioner. There are two main types of acondicionador profundo. There are protein-based deep conditioning treatments to help strengthen hair and prevent future breakage, and there are moisture-based deep conditioner treatments that deliver intensive hydration. Be sure to pick the right deep conditioning treatment for your needs. Deep conditioners are very similar to hair masks, and the terms are often used interchangeably. Most deep conditioners are intended for use no more than once a week, but this recommendation can vary depending on your hair type and needs.
How To Use Deep Conditioner
Before applying a deep conditioner, you should first shampoo with warm water to help open up the cuticles on your hair. Gently towel dry your locks and evenly spread the deep conditioner treatment onto your hair, concentrating on the middle and ends. Gently run a wide tooth comb through your hair to ensure even coverage. If you want an extra intensive treatment, add heat by covering your head with a warm towel, shower cap, or if you have access and can do so safely, sit under a hood dryer. Then, relax! Most deep conditioning treatments are designed to be left on for 20 - 30 minutes, but check the product packaging to be sure. To remove deep hair conditioner, rinse the product out with cool water and shampoo your hair again, but this time, follow up your shampooing with your regular rinse-out conditioner.
What Is Cleansing Conditioner?
Cleansing conditioner is a gentle, all-in-one product designed to clean and hydrate your hair without stripping away its natural oils. Cleansing conditioner is used in the trendy "co-wash" method, which eschews shampoo in favor of this one-and-done product. Because cleansing conditioner is formulated with little to no sulfates or detergents, it is a great choice for dry, damaged, or curly hair that calls for gentle cleansing. Cleansing conditioner is also great for athletes and anyone who needs to clean their hair frequently but doesn't want to expose their locks to the damaging effects of over-shampooing.
Conditioner Ingredients To Consider
When shopping for conditioner, there are certain ingredients you should be aware of. Many people feel that silicone ingredients in their shampoo and conditioner contribute to dull, weighed down hair, especially if they have curls. If you want to avoid silicones, simply choose a silicone free conditioner. Similarly, some people also prefer to avoid sulfates in their hair care products, since these surfactants may be irritating or drying to people with sensitive skin. If you want to avoid sulfates, simply choose a sulfate free conditioner. Tea tree conditioner is thought to help with certain scalp conditions like dandruff, making it a great choice if you need a dandruff conditioner. Argan oil conditioner contains vitamin E and is believed to help hydrate and soften your hair, making it a great conditioner for dry or curly hair, which both need lots of moisture. No matter what hair care concern you have, there is a conditioner out there formulated to address your specific needs!
Remember, no matter your hair type, using conditioner is a must. From the best drugstore leave in conditioner to the best deep conditioner for curly hair and everything in between, CVS has you covered with a massive selection to choose from. And don't forget to stock up on champú y  hair styling products as well!
Búsquedas relacionadas
best shampoo and conditioner for colored hair, mens hair products,  moisturizing conditioner, leave in conditioner for frizz, travel size conditioner