Mostrando 1-3 de
3 productos
Cremas e hidratantes para el rostro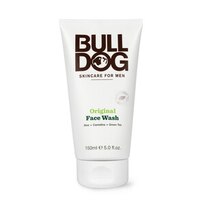 Los precios en línea puede ser diferentes a los precios en tiendas.
Face Moisturizer for Men
Keeping the skin on your face properly moisturized will help you to avoid wrinkles and keep your face feeling soft and smooth. When looking for a facial moisturizer for men, you can stop at your local CVS Pharmacy or CVS.com to find the best options available. These products are designed specifically for men's skin and are made to either be unscented or have a scent that is more traditionally masculine. They are also easy to use so you can make them a part of your daily routine without any problems.
What are the Best Face Moisturizer For Men Brands?
What Is The Best Face Moisturizer For Men?
When shopping for the best face moisturizer for men, be sure to check out the most popular options to see which ones are right for you. Nivea Men Maximum Hydration Face Lotion, for example, is a great option to consider. It is from one of the best-known brands in the skincare business and will give you soothing moisture for your skin that will last all day. Another great option is Bulldog Original Moisturizer. This is a great men's brand that offers premium quality skincare products that men will love.
How To Moisturize Men's Skin
Moisturizing men's skin is not difficult if you have the right products. You will generally need to apply your favorite moisturizer twice per day -- once in the morning, and once just before bed -- for the best results. To start with, make sure that you wash your face and dry it off with a clean towel so you are applying the moisturizer to clean skin. When ready, place a small amount of the moisturizer lotion into your hands and spread it out over your fingertips. From there, simply rub it into the skin on your face, taking care to work it in all over (avoiding the eyes). If you have facial hair, try to work the moisturizer through the hair and down to the skin by using additional pressure.
What Are The Best Ingredients For Men's Face Moisturizer?
The active ingredients in men's facial moisturizers will be similar to all moisturizers and should include things like avobenzone, and octisalate. You may also find low-level sunscreens in the moisturizer, which would be something like octocrylene. This is in addition to the various inactive ingredients such as water, glycerin, and more. The most significant things that set men's moisturizer apart from other options are the scents that are used and sometimes the thickness of the lotion so that it can reach through facial hair more easily.