Cremas y lociones para hombre
Los miembros de CarePass
TM
Mostrando 1-17 de
17 productos
Cuidado de la piel para hombres
Cremas y lociones para hombre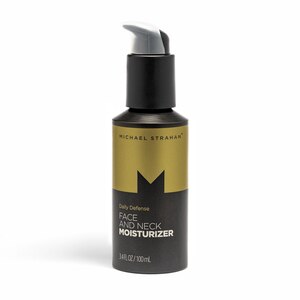 Michael Strahan Daily Defense Face and Neck Moisturizer, 3.4 Fl. Oz.
Michael Strahan
Envío gratis con pedidos de $35 o más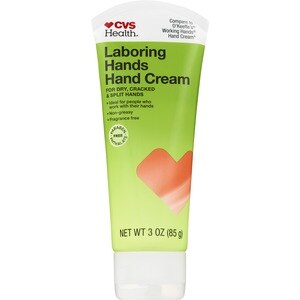 CVS Health Laboring Hands Hand Cream, 3 OZ
CVS Health
Precio con CarePass
™
$4.39
Compre 1, lleve 1 al 40% - ¡Agregue 2 o más para recibir la oferta!
o
en pedidos de $35 o más.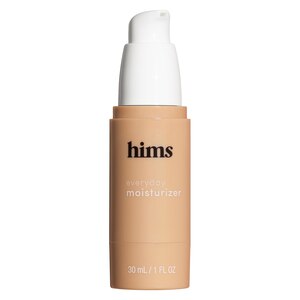 o
en pedidos de $35 o más.
o
en pedidos de $35 o más.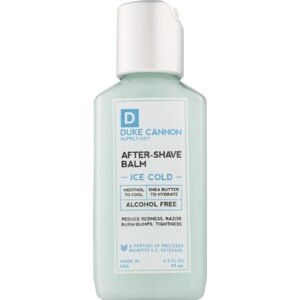 Duke Cannon Ice Cold Travel Size After-Shave Balm, 2.3 OZ
Duke Cannon
o
en pedidos de $35 o más.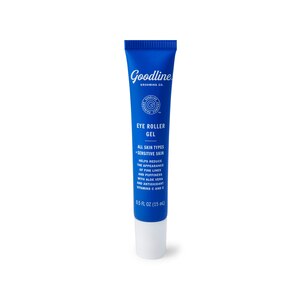 o
en pedidos de $35 o más.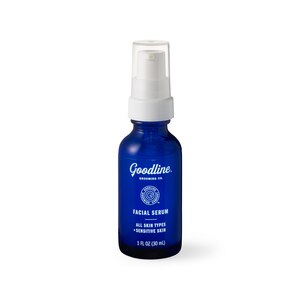 o
en pedidos de $35 o más.
Los precios en línea puede ser diferentes a los precios en tiendas.
Productos relacionados
Ver categorías relacionadas
What are the Best Men's Creams & Lotions Brands?
Should Men Use Body Lotion?
Skin is a complex but resilient organ. But it needs consistent care for optimal health and appearance. Once its delicate moisture barrier is compromised, most men will notice an increase in flaking, peeling, itching, and irritation. Applying a lotion that helps protect the surface from moisture loss can help keep skin smooth, supple, and comfortable year-long. Yes, men should use body lotion. At CVS, you'll find an impressive collection of men's body lotion from some of the most respected brands in the skincare industry, including Nivea Men® and Blade™. You may also appreciate our selection of body lotions made by Gold Bond®, Medline Remedy®, and Aveeno®.
How To Apply Mens Body Lotion
Many brands recommend smoothing their lotion over your body daily. While that's a great start, you can maximize the impact of your favorite body lotion with twice-daily use. As you begin your day, apply your body lotion after your shower while your skin is still damp. Contrary to popular belief, body lotions do not add moisture to your skin. Instead, they help keep water from evaporating from its surface. Applying a moisturizer to damp skin is the easiest way to get the most value from your investment. As part of your nightly routine, apply your body lotion again. The additional layer of protection will help protect your skin from moisture loss as you sleep. Nighttime may also be the best time to give your dry, cracked heels, rough elbows, or chapped hands the attention they deserve. You may also want to consider applying your body lotion before exercising outdoors to help keep sun exposure and harsh weather from drying your skin.
Which Body Lotion For Men Is The Best?
The best body lotion for any man is the product that suits his skin type. Men with sensitive skin generally prefer products made without synthetic fragrances and chemical additives known to cause irritation. A man with oily, blemish-prone skin might want an oil-free body lotion that allows sweat to evaporate from the surface. But product ingredients are not the only factors to consider when selecting a moisturizer. When selecting a body lotion, men should also consider their preferred grooming style. For example, some men prefer using a single product formulated for their hands, face, and body. Others would never consider using a product formulated for body care on their face. Since no single product appeals to everyone, the best body lotion for any man is the product he's most likely to use consistently.
What Ingredients to Look for in Men's Face Lotion?
If you deal with dry skin, face moisturizer for men can provide relief of itchiness and flakiness. When you're looking for a men's face moisturizer, make sure that it contains the right ingredients to ensure you get the best results. Products like Neutrogena Triple Protect Men's Facial Lotion contain SPF which is a great way to protect your skin from the sun's harmful UVA and UVB Rays. Another ingredient that should be in men's face moisturizer includes shea butter. Goodline Grooming Co. Daily Face Moisturizer is formulated with this ingredient and is excellent for men with sensitive skin, too. To hydrate dry skin, try Cremo Face Cream, an anti aging lotion that helps fight wrinkles while deeply moisturizing skin. Any face moisturizer for men should be rich in vitamins and oils that will add much-needed hydration to soothe and calm all skin types.
What Is The Best Face Lotion For Men?
There is no single best moisturizer or lotion for men. Instead, you should prioritize your personal needs and preferences when shopping for face cream for men. For example, if you have oily skin, look for a moisturizer that is non-comedogenic, meaning that it won't clog your pores and contribute to breakouts. If you have very dry skin, you may benefit from a men's moisturizer that contains extra emollients and humectants to help hydrate your skin and lock in moisture. Whatever your needs and preferences are, there is a men's moisturizer out there for you. Some top rated hydrating men's lotions include Cerave, Nivea Mens, Gold Bond, and Cremo. So say good-bye to dryness and hello to soft, supple skin that's got plenty of hydration!
Does CVS Sell Men's Lotion?
Yes, CVS sells a variety of Men's Lotion products in stores and online.
Are Men's Lotions Available For Same Day Pickup?
Yes Men's Lotion is available for same day pickup at most locations, check your local stores availability and add to cart to pick up today.
Body Lotion For Men
It's important to take care of your skin, and good skin care starts with the right products. CVS is here to help with our specially curated collection of mens lotion and creams. Find top men's lotion brands include Nivea Men, CeraVe, Him's and much more. Read on to learn more about men's hydrating face cream and lotion products available and why you should consider incorporating them into your skin care routine!
Best Face Moisturizer For Men
Part of keeping your skin healthy is ensuring that it has enough moisture. This is true for your body, but it is especially important when it comes to the more sensitive skin on your face. Between shaving, sports, and just the general grind of the day, your facial skin can get pretty dried out and unbalanced. A hydrating face cream for men can help moisturize your skin to help keep it smooth and supple. Using a men's moisturizer can also help to reduce the discomfort associated with dry skin. There are also many more benefits associated with using a face lotion for men! For example, many men's moisturizers contain SPF and anti-aging ingredients to not only help you look younger, but also help protect your skin from free radicals and sun damage. If you are prone to irritation after afeitado, face moisturizer for men may help to soothe and protect your skin.
Best Face Lotion For Men With Dry Skin
In most cases, you can apply a mens lotion in the morning and at night as part of your regular skin care routine. Usually, you'll apply your moisturizer after using a men's face wash and tónico. However, if your skin is feeling particularly dry, men's moisturizer can be applied as often as needed throughout the day. You may want to consider choosing a men's face moisturizer that is formulated with SPF to use in the morning. If your lotion doesn't include SPF, you should follow up by applying a sunscreen before going outside for the day. Some popular and hydrating men's face creams that include SPF are Neutrogena, Every Man Jack, and Nivea Mens.
Búsquedas relacionadas
jock itch cream, loción para después de afeitar