Los miembros de CarePass
TM
Mostrando 1-18 de
18 productos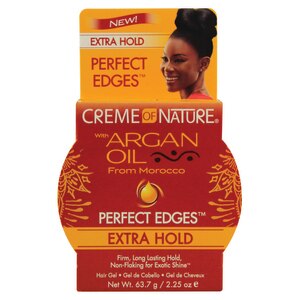 Creme of Nature Extra Hold Perfect Edge - Tratamiento con aceite de argán, 2.25 oz
Creme of Nature
Los miembros de CarePass
TM
Limit 6 per order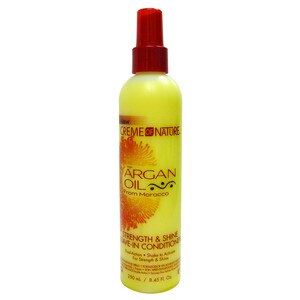 Creme of Nature Argan Oil Strength & Shine Leave-In Conditioner, 8.45 OZ
Creme of Nature
Los miembros de CarePass
TM
Limit 6 per order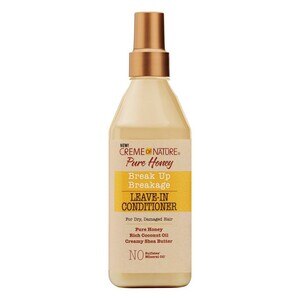 Creme of Nature Pure Honey Break Up Breakage Leave-In Conditioner, 8 OZ
Creme of Nature
Los miembros de CarePass
TM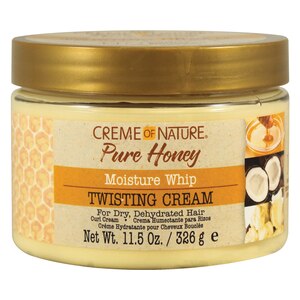 Los miembros de CarePass
TM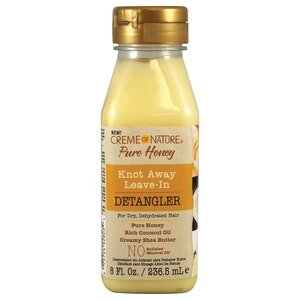 Los miembros de CarePass
TM
Limit 6 per order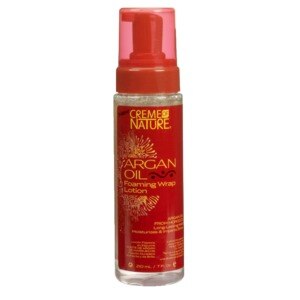 Creme of Nature - Loción fijadora en espuma con aceite de argán
Creme of Nature
Los miembros de CarePass
TM
Creme of Nature Pure Honey Shrinkage Defense Curl Activator, 10.5 OZ
Creme of Nature
Los miembros de CarePass
TM
Creme of Nature Pure Honey Silicone-Free Lightweight Shine Mist, 4 OZ
Creme of Nature
Los miembros de CarePass
TM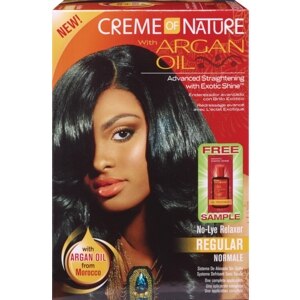 Creme Of Nature - Alisador avanzado con aceite de argán, Regular
Creme of Nature
Los miembros de CarePass
TM
Los miembros de CarePass
TM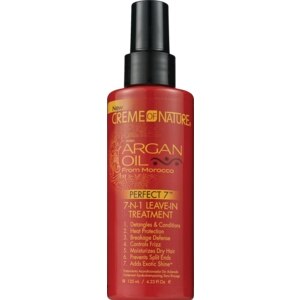 Creme of Nature Argan Oil Perfect 7 7-N-1 Leave-in Treatment, 4.23 OZ
Creme of Nature
Los miembros de CarePass
TM
Limit 6 per order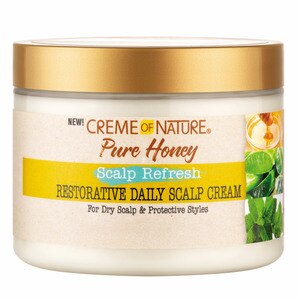 Creme of Nature Pure Honey Scalp Refresh Restorative Daily Scalp Cream, 4.7 OZ
Creme of Nature
Creme of Nature Pure Honey Scalp Refresh Invigorating Leave-In, 8 OZ
Creme of Nature
Creme of Nature Argan Oil for Natural Hair Leave-In Curl Milk, 8 OZ
Creme of Nature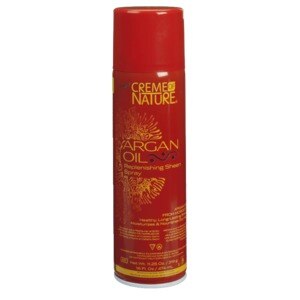 Creme of Nature - Spray para reponer y dar brillo con aceite de argán
Creme of Nature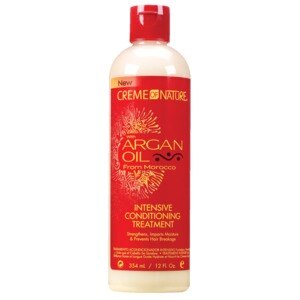 Creme of Nature Intensive Conditioning Treatment with Argan Oil
Creme of Nature
Los precios en línea puede ser diferentes a los precios en tiendas.
Is Crème of Nature
®

Hair Color Permanent?

The vibrant, rich tones you'll get from Crème of Nature® Argan Oil hair colors are permanent. The colors are also fade-resistant and provide 100% gray hair coverage. The super-strengthening conditioners protect your hair as you color to help prevent dryness, breakage and damage while boosting shine. The Crème of Nature® brand also makes semi-permanent color boost products.
Is Crème Of Nature
®

Safe For Natural Hair?

Yes, Crème of Nature® products are safe for natural hair. The company makes 6 curl-enhancing formulas for coils, curls, kinks and waves. Crème of Nature® products are also great for relaxed hair and protecting new growth while transitioning. Crème of Nature® Argan Oil products are specifically formulated to nurture and protect natural hair.
Are Crème Of Nature
®

Products Cruelty Free?

According to the FDA (Food and Drug Administration), there's no standard definition of cruelty-free. In many cases, companies claim cruelty-free status when certain ingredients have been tested on animals, but the final product has not. Although Crème of Nature® products are made with certified natural ingredients, there's no indication from the company that their products are cruelty-free.
Are Crème of Nature
®

Hair Care And Styling Products Sulfate Free?

The sulfates commonly used in health and beauty products can irritate your eyes, strip the natural oils from your hair, dry your skin and harm the environment.Crème of Nature® shampoo's, conditioners, hair oils, styling products and hair colors are sulfate-free. They're also made without parabens, petroleum or mineral oil.
Are Crème Of Nature
®

Hair Colors Made With Bleach?

Any hair color that lightens your hair will have some type of bleaching agent. The crème color developer in Crème of Nature® Hair Color with Argan Oil contains hydrogen peroxide. The hydrogen peroxide removes your natural color so your hair can absorb the new color. Although hydrogen peroxide can be drying, the double argan oil treatments help keep your hair strong, healthy and shiny. When going from dark hair to blonde, the company recommends making the change in 2-3 steps to minimize the stress on your hair. Most hair care professionals recommend waiting at least 4 weeks between coloring sessions.