Mostrando 1-10 de
10 productos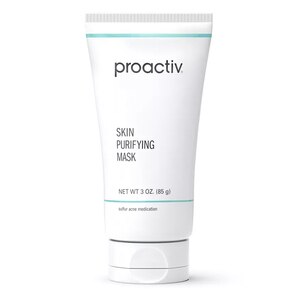 Proactiv Skin Purifying Mask, 3 OZ
Proactiv
Envío gratis con pedidos de $35 o más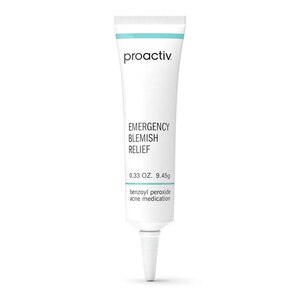 Proactiv Emergency Blemish Relief, 0.33 OZ
Proactiv
Envío gratis con pedidos de $35 o más
ProactivMD 3-step Acne Treatment Routine
Proactiv
Envío gratis con pedidos de $35 o más
Proactiv Solution Repairing Treatment, 2 OZ
Proactiv
Envío gratis con pedidos de $35 o más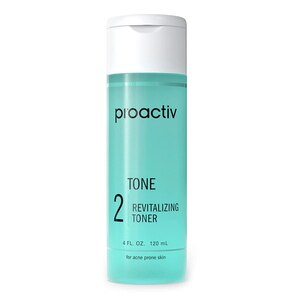 Proactiv Solution Revitalizing Toner, 4 OZ
Proactiv
Envío gratis con pedidos de $35 o más
Proactiv Solution 3-step Acne Treatment Routine
Proactiv
Envío gratis con pedidos de $35 o más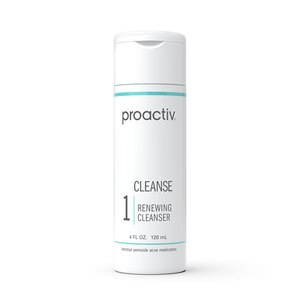 Proactiv Solution Renewing Cleanser, 4 OZ
Proactiv
Envío gratis con pedidos de $35 o más
Proactiv+ 3-step Acne Treatment Routine
Proactiv
Envío gratis con pedidos de $35 o más
Envío gratis con pedidos de $35 o más
Proactiv Green Tea Moisturizer, 3 OZ
Proactiv
Envío gratis con pedidos de $35 o más
Los precios en línea puede ser diferentes a los precios en tiendas.
Proactiv Skin Care for a Clear, Smooth Complexion 
Avoid breakouts and improve the appearance of your skin with CVS Pharmacy's range of Proactiv skin care products. Proactiv cleansers, exfoliators, toners and treatments help remove excess oil and impurities to prevent your pores from blocking. These products can help keep your skin clear and improve its texture when used regularly.
What Is Proactiv Skin Care?
Proactiv is a popular line of skin products that help treat acne, smooth the texture of your skin and prevent future breakouts when used consistently. It accomplishes this through a three-step system incorporating a cleanser, toner and acne repair treatment, covering all the necessities in your skin care routine.
The easiest way to take advantage of the benefits of Proactiv skin care products is to start using one of the brand's kits, such as the Proactiv+ 3-Step Acne Treatment System. The brand also has products you can use separately, such as a skin-purifying mask, to help speed up the effects or better manage more severe breakouts.  
Is Proactiv Good for Your Skin?
Proactiv skin care for adults and teens features science-backed ingredients, such as benzoyl peroxide and glycolic acid, well-known for their ability to help prevent pores from clogging and kill the bacteria that contribute to acne processes. The brand's three-step approach gently targets several stages of the acne cycle, making it more likely that Proactiv will ease breakouts and be good for your skin.
If your acne is more severe or has proven resistant to regular treatments, you might consider a more potent product, such as the ProactivMD 3-Step Acne System. This Proactiv skin care line contains a retinoid instead of benzoyl peroxide, making it comparable to other acne treatments, such as Differin, and more effective for frequent or stubborn breakouts. 
Proactiv starts working quickly, but it can take several weeks for the full effects to be visible. You may notice your skin worsening slightly during this time, which doesn't mean the product isn't working or isn't suitable for your skin. Pimples can take many weeks to form fully, and treatments such as Proactiv tend to help speed up this process, causing developing blemishes to become visible before your skin starts to clear.
How Much Is Proactiv Skin Care?
Proactiv products, such as the brand's emergency blemish-relief spot treatment, are more affordable than many prescription acne creams while often being just as effective for your skin. Proactiv's three-step kits contain everything needed to round out your skin care routine and can replace the need to buy cleansers and other products.
Does CVS Carry Proactiv Products?
Yes, CVS sells a variety of Proactiv products in stores and online.
Are Proactiv Products Available for Same Day Pick Up?
Select Proactiv products are available for same day pick up at most locations. Check your local stores for availability and add to cart to pick up today.
Does CVS Deliver Proactiv Products?
Yes, CVS delivers Proactiv products to your home. Delivery is always free over $35, or join CarePass to enjoy free shipping on a variety of items.
How To Save On Proactiv Products?
Join CarePass today to save on Proactiv products. Enjoy great offers and deals when you sign up. Check the weekly deals and download the CVS App today for exclusive coupons!