Lip Balm With Coconut Oil
Mostrando 1-1 de
1 productos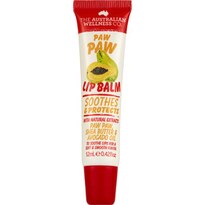 Los precios en línea puede ser diferentes a los precios en tiendas.
Lip Balm With Coconut Oil
Grab a tube of lip balm with coconut oil to keep your lips moisturized and nourished. Coconut oil is a moisturizing ingredient found in some lip balm products along with other nourishing ingredients to soften your lips and help with chapped lips. 
What are the Best Lip Balm With Coconut Oil Brands?
What Ingredients Are in Lip Balm With Coconut Oil?
The ingredients in lip balm with coconut oil can vary significantly based on the product and brand. Coconut oil is often a primary ingredient, but it needs additives to keep it solid in various temperatures and create the right consistency to work as lip balm. Other ingredients provide additional benefits for your lips. 
Some lip balms from coconut oil contain nourishing ingredients, such as shea butter. Beeswax is also a common ingredient in lip balms. They might contain other inactive ingredients that help create the correct consistency to smooth onto your lips well. Some products might contain botanical extracts to add a light fragrance to the lip balm. Reading the ingredient list on the lip care product lets you know what's inside and helps you find an option that has ingredients you want to use. 
What Does Coconut Lip Balm Do?
This type of lip balm works like other lip care products to combat chapped lips, help moisturize your lips and help keep your lips soft. Lip balm made with coconut oil often has a highly moisturizing effect on your lips, making it a soothing addition to your cuidado de la piel routine. 
It absorbs into the skin quickly and adds moisture. On your lips, this can help soothe dryness and chapped skin. It can also help create a barrier to protect your lips, which can help keep them softer. If your lips are severely chapped, a regular coconut oil lip balm might not be enough to heal them. You might need a lip product for dryness to help them recover. 
Where Do I Buy Coconut Lip Balm?
You can often find lip balm with coconut oil in the lip care section of your favorite store. CVS offers a selection of coconut oil lip balms online and in stores. Grab a tube on your way to your MinuteClinic appointment or while you're stocking up on other cosméticos and health essentials. Compare the other ingredients, scents, container type and additional benefits each coconut oil product offers to find an option that's ideal for your lips.