Mostrando 1-1 de
1 productos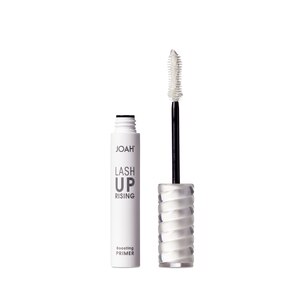 JOAH Lash Uprising White Primer Mascara
JOAH
Los miembros de CarePass
TM
Los precios en línea puede ser diferentes a los precios en tiendas.
Best Curling Mascara 
Looking for a way to change your appearance, but you don't have the patience or time to try different eye looks? We've got just the right thing at CVS Pharmacy® for you - the best curling mascara. Whether you want to achieve a bold and sultry look for a date or a subdued look for work, a curling mascara can help you.
Choosing the best mascara can be hard, especially when you're faced with hundreds of beautifully packaged tubes that promise volume and curl. However, knowing what the best curling mascara is will enable you to achieve clump-free lashes that are great even for sensitive eyes.
It may take a few tries to find the ultimate mascara for you, especially when you have naturally long, straight, and slick lashes since they are more prone to drooping. 
It is important to pick a mascara that does not only promise curl but also gives you more volume and definition, so your lashes won't end up flat.
When looking for the perfect curling mascara, consider the wand design. Curling mascaras usually have curved wands that curl and lift the lashes. Others have comb-like bristles that will give you a precise definition.
For the formula, look for something lightweight. When your mascara is too heavy, the curl won't last long. But when you find the best curling mascara for you, it's as good as finding your soul mate.
How to Use Curling Mascara
It is recommended to finish your eye makeup before applying the best curling mascara. 
First, use your favorite eyelash curler to provide your lashes a curved shape.
One of the common mistakes beginners make is applying the mascara straight from the tube. What you should do is rotate your wand so it will not pick up a lot of product. After you pull it out of the tube, wipe the excess using a tissue.
Then, stand facing a mirror and apply the mascara using a zig-zag motion by starting from near the base of your eyelashes, and work your way to the tip. If you're not satisfied with just one coat, repeat this step while the mascara is still wet. If you wait for it to dry before applying the second coat, it may look clumpy.
Keep in mind not to apply many coats since this can make your eyelashes heavy. After you apply the mascara on your upper lashes, do not forget the lower lashes. However, use a light touch since your lower lashers are sparser.
Shop a wide selection of the best curling mascara at Pharmacy® and find your new favorite makeup product.