Products for Damaged Hair
Los miembros de CarePass
TM
Mostrando 1-20 de
30 productos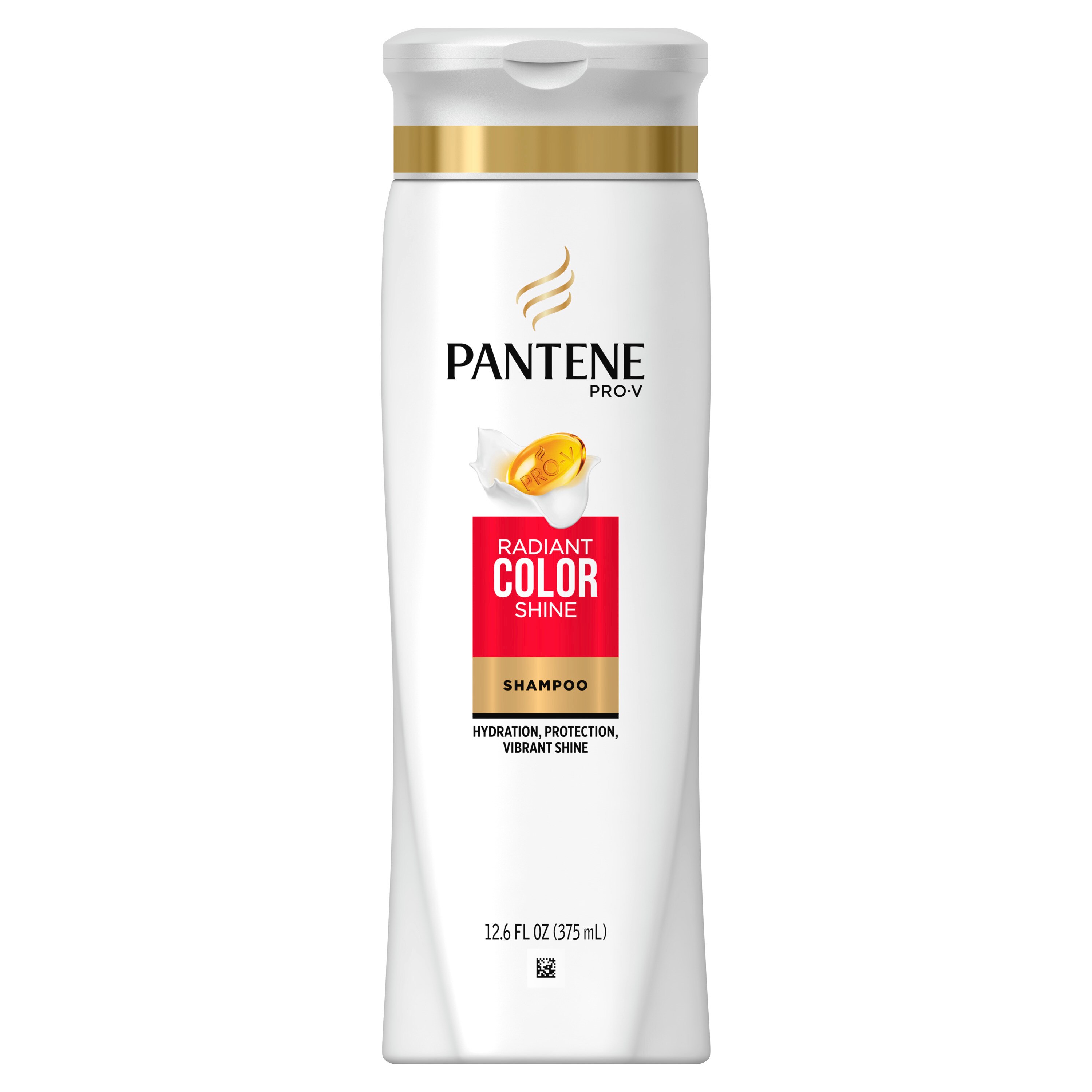 Envío gratis con pedidos de $35 o más
Limit 4 per order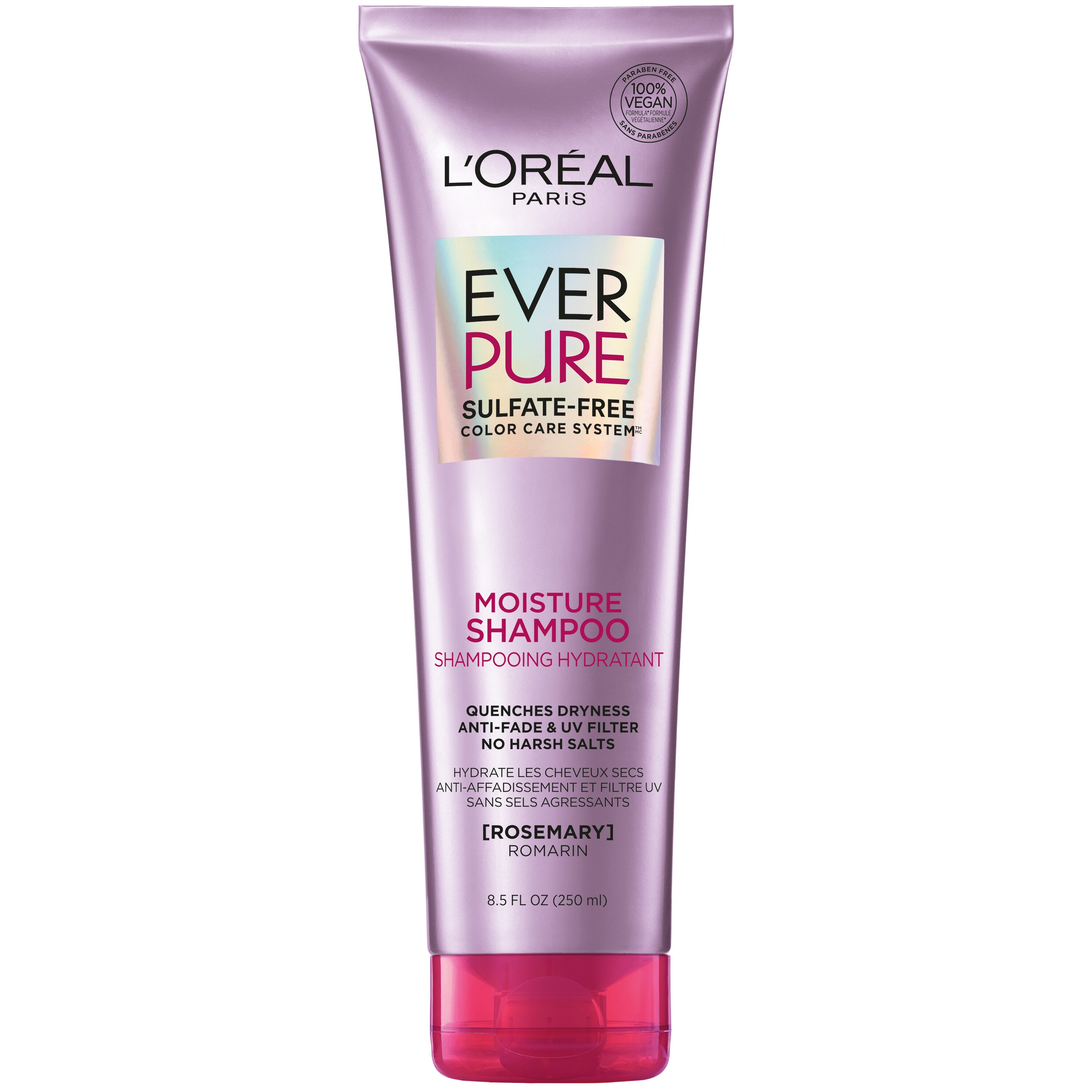 L'Oreal Paris EverPure Moisture Sulfate Free Shampoo for Dry Hair, 8.5 OZ
L'Oreal Paris
Los miembros de CarePass
TM
Limit 6 per order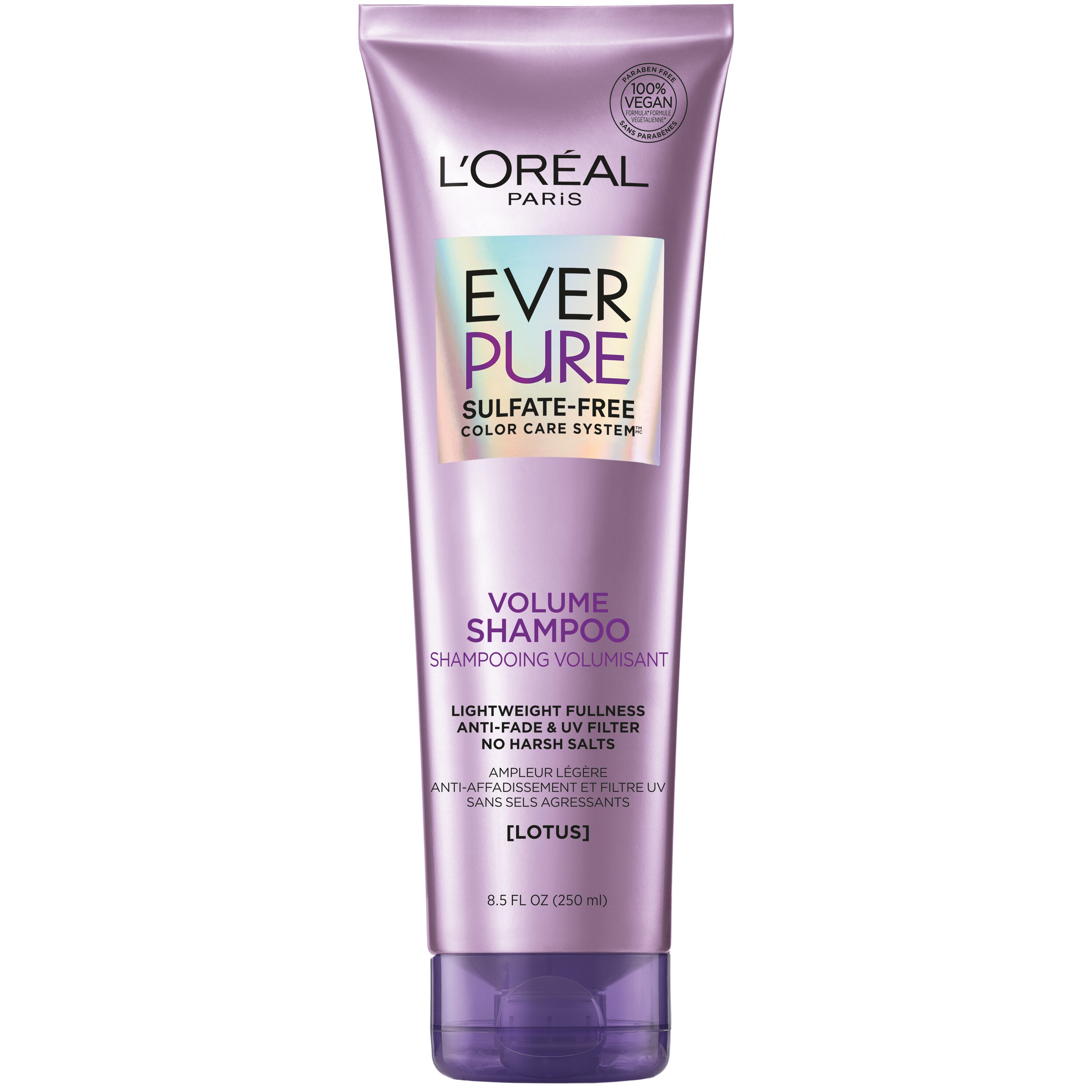 L'Oreal Paris EverPure Volume Sulfate Free Shampoo For Fine Hair, 8.5 OZ
L'Oreal Paris
Los miembros de CarePass
TM
Limit 6 per order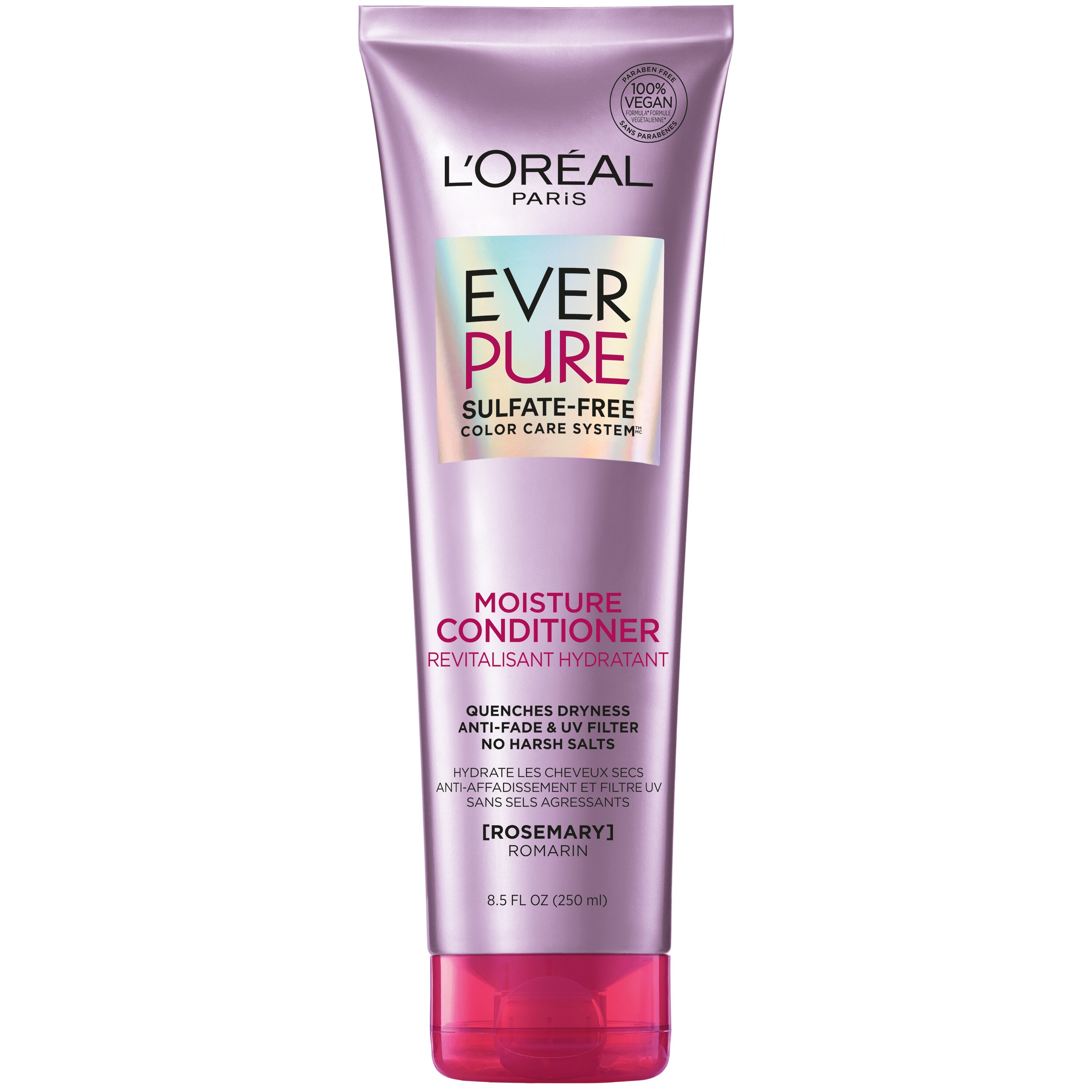 L'Oreal Paris EverPure Moisture Sulfate Free Conditioner For Dry Hair, 8.5 OZ
L'Oreal Paris
Los miembros de CarePass
TM
Limit 6 per order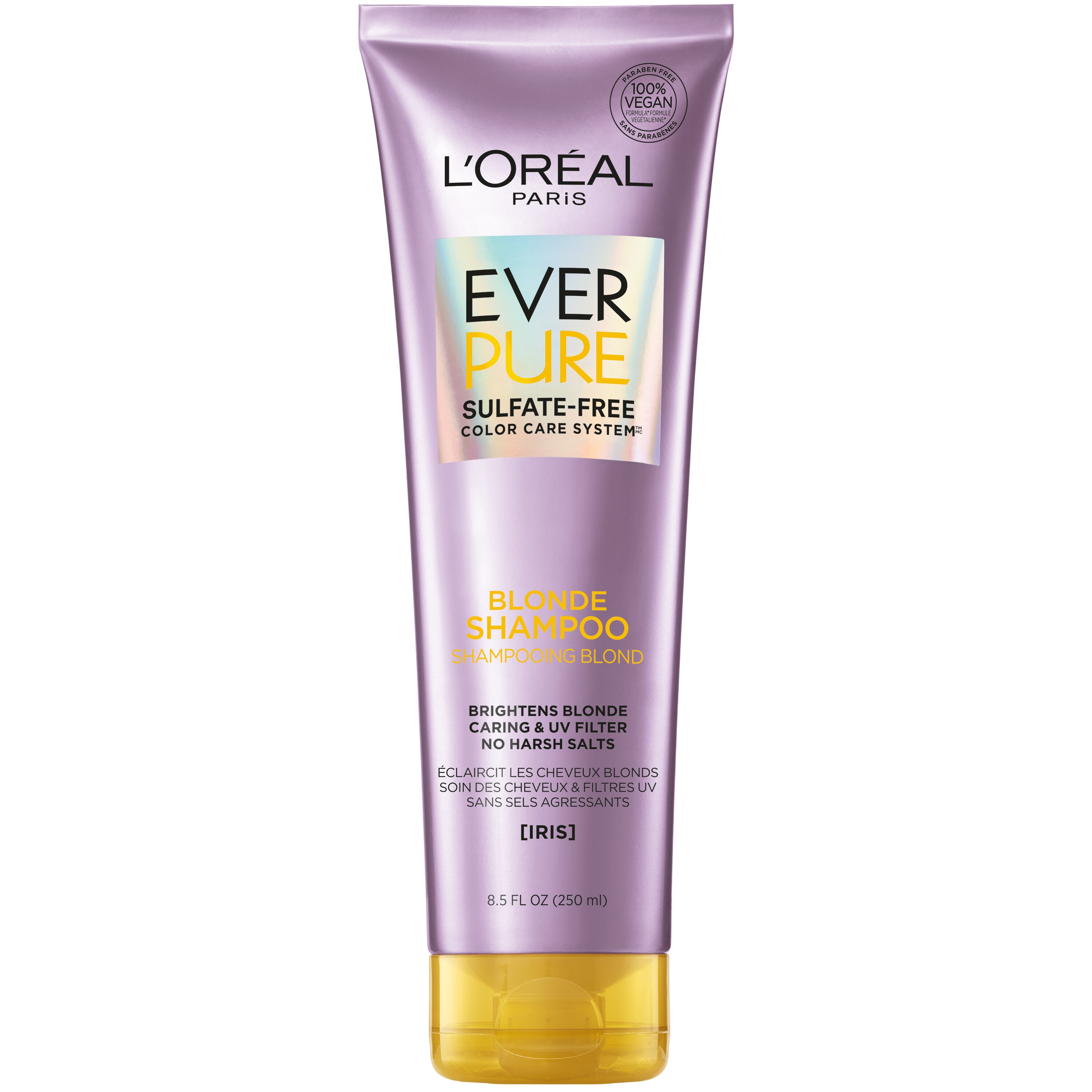 L'Oreal Paris EverPure Sulfate Free Blonde Shampoo with Iris, brightens Blonde, 8.5 OZ
L'Oreal Paris
Los miembros de CarePass
TM
Limit 6 per order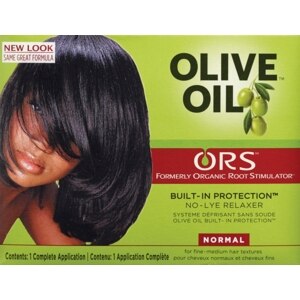 Los miembros de CarePass
TM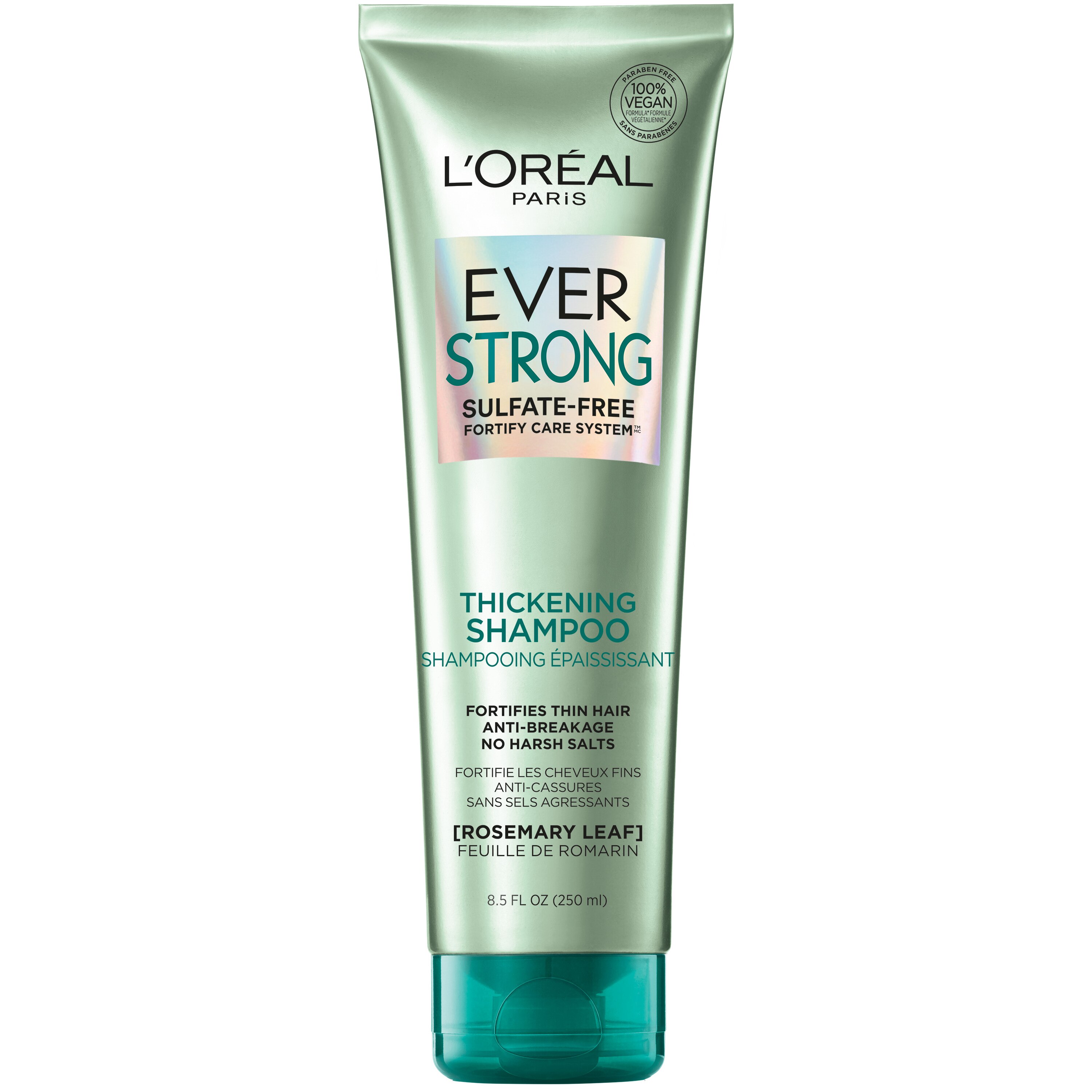 L'Oreal Paris EverStrong Thickening Sulfate Free Shampoo for Thin hair, 8.5 OZ
L'Oreal Paris
Los miembros de CarePass
TM
Limit 6 per order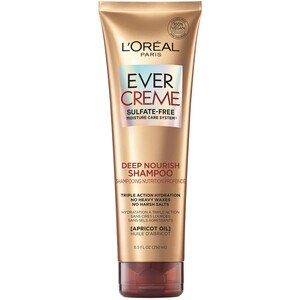 L'Oreal Paris EverCreme Deep Nourish Sulfate Free Shampoo for Dry Hair, 8.5 OZ
L'Oreal Paris
Los miembros de CarePass
TM
Limit 4 per order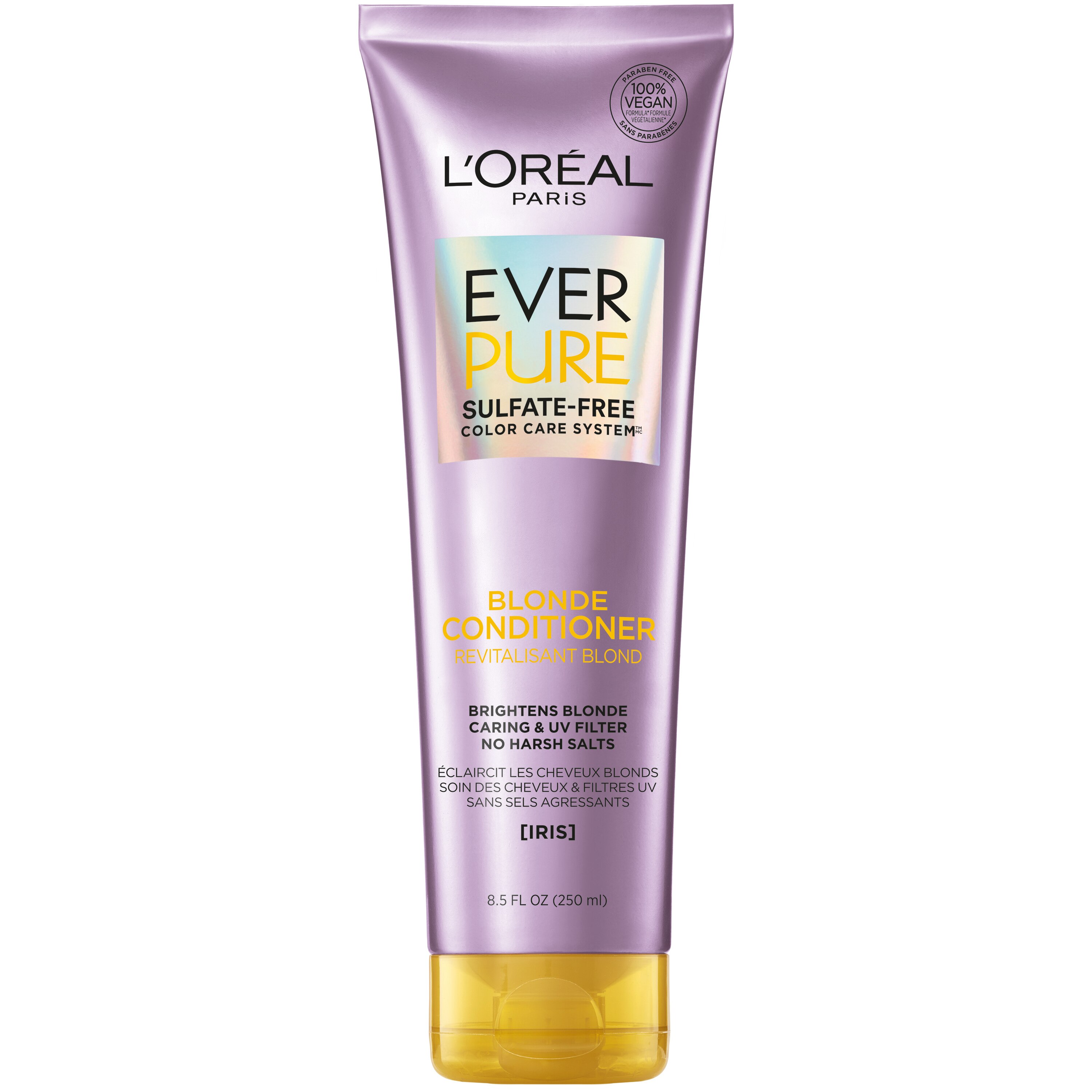 L'Oreal Paris EverPure Sulfate Free Blonde Conditioner with Iris, 8.5 OZ
L'Oreal Paris
Los miembros de CarePass
TM
Limit 6 per order
L'Oreal Paris EverPure Volume Sulfate Free Conditioner For Fine Hair, 8.5 OZ
L'Oreal Paris
Los miembros de CarePass
TM
Limit 6 per order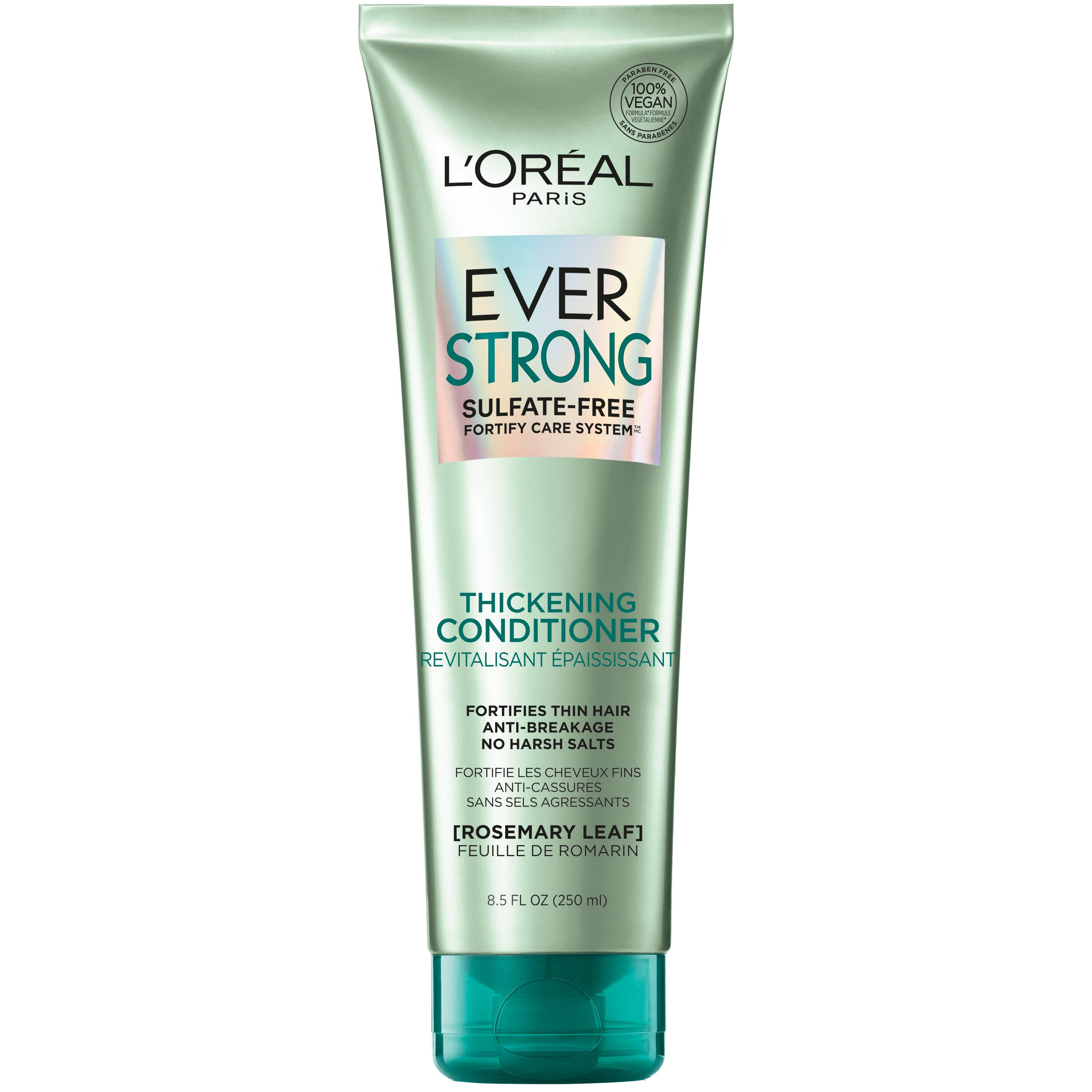 L'Oreal Paris EverStrong Thickening Sulfate Free Conditioner for Thin Hair, 8.5 OZ
L'Oreal Paris
Los miembros de CarePass
TM
Limit 6 per order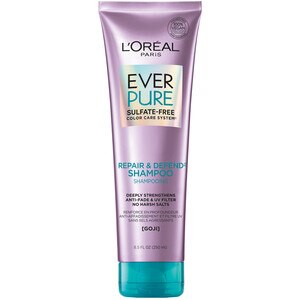 L'Oreal Paris EverPure Repair & Defend Sulfate Free Shampoo, Damaged Hair, 8.5 OZ
L'Oreal Paris
Los miembros de CarePass
TM
Limit 6 per order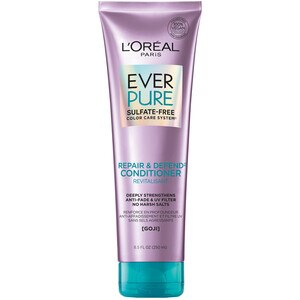 L'Oreal Paris EverPure Repair & Defend Sulfate Free Conditioner, 8.5 OZ
L'Oreal Paris
Los miembros de CarePass
TM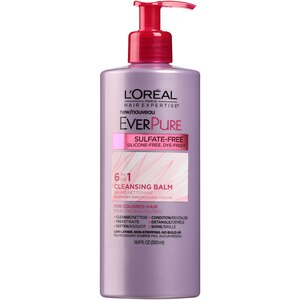 L'Oreal Paris Hair Expertise EverPure - Bálsamo de limpieza, 16.9 oz
L'Oreal Paris
Los miembros de CarePass
TM
Limit 2 per order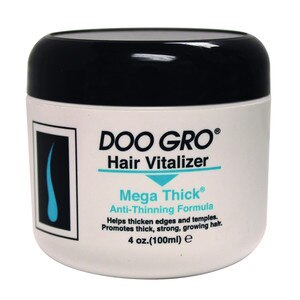 Doo Gro - Revitalizador medicinal para el cabello, mega thick
Doo Gro
Los miembros de CarePass
TM
Los miembros de CarePass
TM
Los precios en línea puede ser diferentes a los precios en tiendas.
What Causes Damaged Hair?
Most people think of dry, damaged hair as one problem. And often, the two do coincide. If you have hair that is both dry and damaged, it makes sense to treat both issues. But these hair troubles do differ from one another! The most important difference between the two is cause. One of the top culprits of dry hair is a lack of moisture, which can be caused by: using heated styling tools too much; harsh towel drying or brushing wet hair; and washing your hair too frequently. These common actions damage your hair in two ways: they strip your hair of natural oils and rough up the hair cuticles, leading to dryness, breakage, and ultimately to damage. Another major cause of damaged hair that does not relate to dryness is exposure to chemicals through coloring or straightening treatments. When you style your hair with heat, use chemical treatments frequently, or dye your hair often, the protein bonds in your hair can become weakened and even break, resulting in brittle, damaged hair that is hungry for protein. But understanding the cause is only half the battle – what can you do to make things better?
How to Repair Damaged Hair
Moisturize & Fortify with Protein. Parched, dry hair is more prone to breakage. You can help your hair ward off this type of damage by switching to a moisturizing shampoo and deep conditioner. For intensive hydration, try using a acondicionador sin enjuague or hair mask a few times a week. Hair masks that contain restorative ingredients and proteins like quinoa, keratin, Argan oil, and shea butter are a good choice, especially if your hair is damaged from frequent chemical treatments. If this is the case, what your hair really needs is not so much moisture, but protein so that it can start to repair itself! A repairing shampoo formulated with protein can help seal and restore your damaged hair shafts. Be sure to avoid products that contain silicone or parabens, as these only coat the hair and could ultimately make the problem worse.
Cool It with the Heat Styling. When you apply heat to your hair using beauty tools like flat irons and blow dryers, you are removing water that is bound to your hair, which ultimately damages your hair cuticles and leads to breakage. Reduce or eliminate your use of heat styling tools to give your hair a break. When you do have to style with heat, a leave in conditioner can act as a protectant by helping your hair to retain moisture.
Wash Smarter & Less Often. Yes, believe it or not, it is possible to over-wash your hair! Shampoos can strip your hair of natural oils, resulting in dry and dull strands. In addition, wet hair is more prone to damage from even simple things like brushing. Try washing your hair less frequently. You can use champú seco on the in between days. When you do need to wash, use a shampoo for dry hair that is formulated to help moisturize and protect your locks. The best shampoo and conditioner for damaged hair will be gentle, hydrating, and free of sodium laurel or laureth sulfates, as these ingredients can strip away the natural oils that your hair sorely needs! When drying off, be careful not to towel dry your hair too harshly - blot, don't rub - and use a wide tooth comb to detangle wet stands instead of a brush, which can cause vulnerable strands to break.
If you are struggling with how to fix damaged hair, take heart! While it's not possible to avoid all damage, there are steps you can take to bring your damaged hair back to life and help ensure that it stays relatively healthy moving forward. Shop our selection of products for damaged, dry hair to get started. Good hair days will be here again – really!
Búsquedas relacionadas
best leave in conditioner, ogx argan oil, accesorios para el cabello