Mostrando 1-2 de
2 productos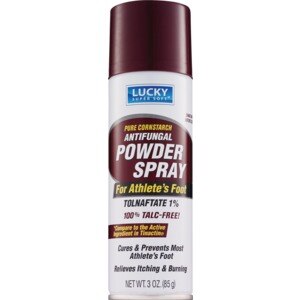 Los precios en línea puede ser diferentes a los precios en tiendas.
What is Alcohol Denat?
Typically called denatured alcohol, alcohol denat is a form of alcohol that has any type of denaturant in it. A denaturant is a chemical agent that turns common alcohol into volatile alcohol which makes it intolerable to ingest or taste. While this ingredient is not drinkable, it's still commonly used to make a wide range of products like cosmetics and household cleaners. This ingredient draws out the natural oils in the skin, but it is not like fatty alcohols, which are non-irritating. Denat alcohol does serve some important purposes, but it might not be best if you have especially dry skin or skin that's sensitive, prone to redness, or skin that flakes easily.
What is Alcohol Denat in Skincare?
When it comes to the use of alcohol denat in skincare, it's important to pay close attention to determine if this ingredient is included in cleansers and other skincare products. For example, if you have oily skin, too much alcohol denat can disrupt the balance of your skin and make the problem worse by causing an excessive surplus of sebum (oil). Many skin clarifying products include this ingredient since it dries out the skin and removes oil. However, too much use of denat alcohol can cause severe dryness, even in the most extreme cases of oily skin. If you already have dry skin, it's best to steer clear of skincare products that contain alcohol denat. It may cause flaking and irritation to become worse and can even potentially clog your pores. While it does serve some important purposes, overall, this ingredient should be avoided when used in skincare items unless recommended by a dermatologist.