Mostrando 1-1 de
1 productos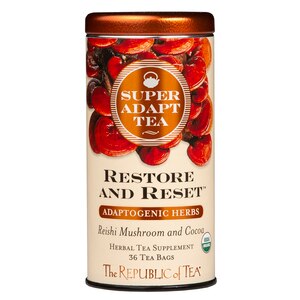 Los miembros de CarePass
TM
Los precios en línea puede ser diferentes a los precios en tiendas.
Mushroom Supplements
All mushrooms contain beta glucans, which may help to fight inflammation and aid the immune system in keeping you healthy and happy.
There are more than 2,000 species of edible mushrooms, but there are several common mushrooms that may be used as supplements. These are chaga, reishi, turkey tail, shiitake, lion's mane and cordyceps. They may offer overlapping benefits that can aid with a healthy lifestyle.
Mushroom Antioxidant Supplements
Many mushrooms may contain antioxidants such as, vitamin C, vitamin A, selenium, beta-carotene and others that can help the adverse health effects of free radicals, which damage various structures in your body's cells. Reishi, chaga and cordyceps are all known for their possible antioxidant properties, and may help to reduce free radical activity, though individual supplements have not been proven to be safe or effective for this use.
Mushroom Supplements Benefits
Cordyceps, may help to reduce blood glucose levels and may help support balanced blood sugar levels, and may decrease triglyceride and cholesterol levels in combination with a healthy lifestyle, Though individual supplements have not been proven to be safe or effective for this use.
There are other possible benefits from mushroom supplements, including possibly supporting brain health, cordyceps may help improve exercise performance and more. If you want to add a mushroom supplement to your daily routine, make sure to discuss with your doctor or pharmacist to see if you can safely take a mushroom supplement and be sure to look for a manufacturer that offers 100% organic mushroom extracts or supplements. It is important to check with your doctor or pharmacist to check for possible interactions with other medications or supplements, other conditions you may have, and food or alcohol.