Mostrando 1-1 de
1 productos
Apto para pieles sensibles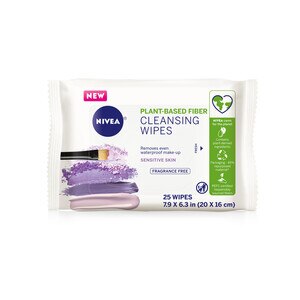 NIVEA Plant-Based Fiber Cleansing Wipes for Sensitive Skin, 25CT
Nivea
Los miembros de CarePass
TM
Los precios en línea puede ser diferentes a los precios en tiendas.
What is the best organic body wash?
Since our skin is the largest organ in (or on) your body, it is natural to want to choose natural ingredients with which to clean it. The best organic body washes carry no parabens or synthetic ingredients, are infused with soothing ingredients like aloe vera or jojoba, and the formula from which it was created should be easy enough to read. Thankfully, CVS boasts body washes from a multitude of brands made up of entirely natural ingredients that nourish both your skin and the nature from which they came. When shopping for your new favorite organic body cleanser, consider a few important qualifiers:
• Read the ingredient list: essential oils and natural ingredients should make up the formula (look for ingredients like shea butter, peppermint, or jojoba oil)
• Check the manufacturing methods: is this brand keeping with environmentally friendly practices?
• Packaging: is it eco-friendly?
• Fragrance: does the sweet smell stem from some in nature, without side effects?
Organic body wash brands
To keep you clean on your quest for organic body washes and hydrated skin, CVS has got you covered. We all want to perfect our skincare routine, and finding a body cleanser designed for all skin types from dry skin to sensitive skin is possible with natural body washes. A few of the organic brands available to you at your local CVS include:
• SheaMoisture
• Pure Castile
• Earth's Essentials
• EO
• The Honest Company
• Cetaphil
• Weleda
• Nivea
• Love Beauty and Planet