Customer reviews for CoverGirl Full Spectrum Lash Ambition Mascara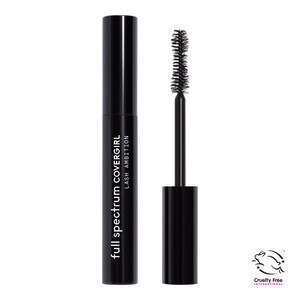 Los precios en línea puede ser diferentes a los precios en tiendas
Reviewed 2 years ago
This mascara is buildable, velvet black & adds volume/length. The formula is more on the dry side of creamy, instead of a very wet formula. I put on about 5 coats of mascara before it started to make small clumps on the end of my eyelashes. This mascara lasts for hours (at least 8 hours) with no flaking. I highly recommend.
0 users found this review helpful.
Originally posted on influenster.com
Reviewed 3 years ago
I have the shortest lashes. I have this mascara in the aqua color, and I'm AMAZED. I applied two very quick layers of this mascara and my lashes are so long. If I had actually taken my time, I can only imagine they would be touching my (in need of a plucking) eyebrows. No flaking and it doesn't even feel like I'm wearing mascara. 10/10 recommended to anyone who wants effortless length. (In the image I'm only wearing the mascara on one eye and no other makeup.)

0 users found this review helpful.
Originally posted on covergirl.com
Details for CoverGirl Full Spectrum Lash Ambition Mascara