Los miembros de CarePass
TM
Mostrando 1-20 de
52 productos
Flexibilidad y estiramiento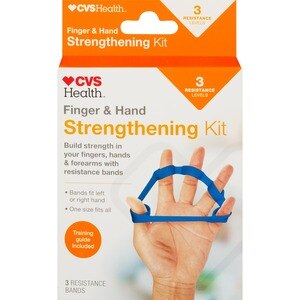 CVS Health Finger & Hand Strengthening Kit
CVS Health
Precio con CarePass
™
$12.79
o
en pedidos de $35 o más.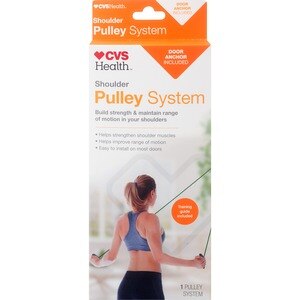 CVS Health Shoulder Pulley System
CVS Health
Precio con CarePass
™
$15.99
o
en pedidos de $35 o más.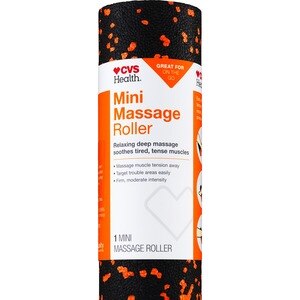 CVS Health Mini Massage Foam Roller
CVS Health
Precio con CarePass
™
$5.19
o
en pedidos de $35 o más.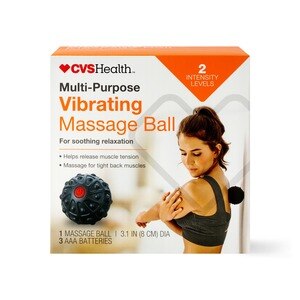 CVS Health Multi-Purpose Vibrating Massage & Therapy Mobility Ball
CVS Health
Precio con CarePass
™
$15.99
o
en pedidos de $35 o más.
Gaiam Restore Neoprene Posture Corrector
Gaiam
Envío gratis con pedidos de $35 o más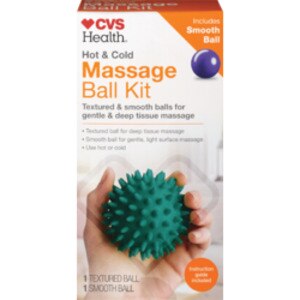 o
en pedidos de $35 o más.
Gaiam Grippy Toeless Yoga Socks, 2-Pack, Black/Grey
Gaiam
Envío gratis con pedidos de $35 o más
Los precios en línea puede ser diferentes a los precios en tiendas.
Yoga Equipment
Yoga and Pilates are types of exercise that may help to increase the strength of your core muscles as well as your flexibility. CVS carries a variety of yoga and Pilates equipment designed to help you gently strengthen and tone your muscles and increase your flexibility - without breaking the bank. Whether you are just getting starting with stretching exercises or are already familiar, our selection of high-quality, affordable workout mats and yoga gear is designed to fit your lifestyle and your budget.
Best Yoga Gear For Stretching & Pilates
Wondering what type of equipment you will need? A yoga mat or Pilates mat is designed to provide a stable, non-slip surface for you to do your exercises. A yoga mat is available in a variety of colors, so you can choose the one you like best. In addition to yoga mats, you may also want to try yoga socks. Yoga socks, sometimes called grip socks, are manufactured with small dots on the bottom that help increase grip and reduce slipperiness. Some people may find them helpful. In addition to a yoga or Pilates mat, you may also want to consider purchasing a yoga strap. A yoga strap is a tool that is designed to help you extend your reach so that you can increase your stretching capabilities gently, without overextending yourself. It may also help you hold yoga poses longer. If you are interested in gently increasing your flexibility through yoga, a strap may be a helpful option for you. Alternatively, if you are looking to practice Pilates, you may want to consider purchasing a Pilates ball or Yoga ball. Pilates balls are designed to be used with certain exercises to help increase core muscle strength as well as improve overall fitness and balance. Keep in mind that before starting any yoga or Pilates exercises, it is a good idea to talk to your doctor to make sure that it is safe and beneficial for you to do so.
Yoga Accessories
If you enjoy yoga, look for accessories to make every session even better. You'll find a wide range of yoga accessories at CVS Pharmacy including yoga blocks, water bottles, and yoga mats, just to name a few. You can take your yoga accessories with you to the gym, to class, or enjoy them at home. Some yoga accessories are designed to help improve your posture and strength including resistance bands, Pilates balancing balls, and slimming belts. Shop for new yoga accessories that will make your next session better than ever.
How to Increase Flexibility
There are several things you can do to increase your level of flexibility. First, decide which exercises suit your best, whether it's yoga, Pilates, or simple stretches. Practice stretching as often as possible and learn new methods so you can see your flexibility improve. Make sure you warm up before exercising to keep your muscles limber and to prevent injury. Warm baths and massages are other ways you can increase and improve flexibility. Overall, if you want to know how to increase flexibility, exercising and stretching are the most effective methods.
Yoga for Beginners
You don't have to be an expert to enjoy the many benefits of yoga. Try some classes geared toward yoga for beginners so that you can learn a few basic poses to start. Once you work on these beginner poses, you'll gain the strength and confidence to move to a higher level. Take classes in-person or online to help you hone in on your yoga skills. Eventually, that yoga for beginners' class will seem easy and you'll be ready and excited to try more complex poses. Remember to take your time when practicing yoga and work your way up slowly for the best results.
Benefits of Yoga
There are many benefits of yoga, including:
Better flexibility and improved muscle strength

Lower stress levels and a feeling of calm

Improved sleep

A more positive outlook on life and a better sense of overall well-being

Relief from aches and pains like back or knee pain

Regular yoga practice may lower your blood pressure and support a healthier heart

Better mood, more focus, and higher energy levels throughout the day

Improved balance
As you can see, with the right yoga accessories and a bit of practice, you can reap the many benefits that yoga provides.
What Do I Need for Home Yoga Equipment?
If you want to start practicing yoga at home, you will need to make sure you have the right equipment to do it safely. While you can technically perform yoga at home without any equipment at all, it is not nearly as comfortable or effective as it will be with the right equipment. The most basic item that you should purchase when doing yoga at home is a simple yoga mat. Choose one that is thick enough to provide comfort, but still easy to roll up so you can put it away while not in use. When you are ready to take your yoga routines to the next level, consider adding in a yoga block. This is a simple block that will allow you to perform a variety of different poses at different angles, which can make them more effective. You can also purchase yoga pants and shirts that will keep you comfortable and not get in the way while you are working out.
What is the Best Home Stretching Equipment?
Stretching is a great way to improve or maintain your mobility, build strength, and avoid injuries. There are many products available that will help you to get the most out of your stretching at home. A foam roller, for example, will allow you to apply just the right amount of pressure in order to stretch out your back, legs, and arms. A yoga mat is a great option for giving you the comfort you need while performing your stretches. You may also want to consider an exercise ball or resistance bands, both of which will open up many new options not only for stretching, but for working out as well.
Búsquedas relacionadas
resistance bands, diet shakes, bathroom scales, energy pills, toe separators