Resistance Training Equipment
Mostrando 1-5 de
5 productos
Resistencia y entrenamiento con peso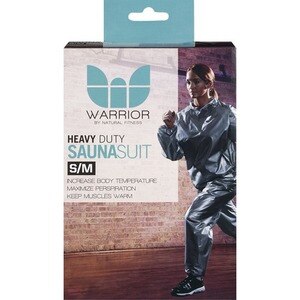 Warrior Heavy Duty Sauna Suit
Warrior
Los miembros de CarePass
TM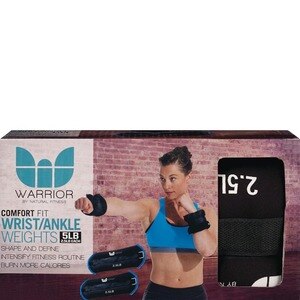 Los miembros de CarePass
TM
Los miembros de CarePass
TM
Limit 2 per order
Los miembros de CarePass
TM
Limit 2 per order
Warrior - Barras para hacer flexiones de brazos
Warrior
Los miembros de CarePass
TM
Limit 4 per order
Los precios en línea puede ser diferentes a los precios en tiendas.
What Is Strength Training?
Strength training is a type of exercise designed to help you decrease body fat, increase lean muscle mass, and burn calories more efficiently. Weight training, which is a specific type of strength training, uses weights as a source of resistance in order to help your muscles grow and strengthen. Strength training and weight training offer many health benefits, especially as you age. However, it is always important to check in with your doctor before starting a new exercise regimen.
Resistance Training
Strength training requires a form of resistance, and different types of exercises use different types of resistance. Talk to your doctor about which type may be right for you. Options include using your own body weight (such as with push-ups), resistance products (such as bands or tubing), free weights (like dumbbells), and weight machines. You should purchase the workout equipment and supplies that are appropriate for the type of strength training you want to do. CVS carries a wide variety of home exercise equipment designed to help you start strength training or weight training - without having to sacrifice your budget.
Best Home Workout Equipment
Hand weights and dumbbells are popular, affordable items that are used in free weight exercises. You can purchase a free weight set that includes multiple dumbbells that are different weights, which is helpful if you plan to build up your strength continually or use them for many different exercises. If you have a lot of free weights or dumbbells, you may want to purchase a dumbbell rack to keep them organized. Kettlebells are an alternative option. You can purchase a kettlebell set that includes many different weight options, which is ideal for sizing up as you build up your strength or if you want to try different types of kettlebell exercises. Medicine balls offer yet another option for resistance training that is affordable and easily done at home.
Resistance Bands For Training
Resistance training exercises can also be done with resistance bands. Resistance bands, sometimes called body bands, are designed to be used with a variety of exercises that challenge different sets of muscle groups. Resistance bands are lightweight and do not take up a lot of space, but when used correctly and consistently, they can be a powerful tool for strengthening your muscles. If you do not have space constraints, you may want to consider purchasing some weight lifting equipment for turning a spare room or your basement into a home gym. In addition to home gym equipment and weight racks, you may also like to include alternative exercise options, such as a jump rope or a few exercise balls.
Strength Training At Home
And remember - you do not need to purchase everything all at once. Strength training at home does not have to be expensive. If you are on a budget, you can still get the benefits of home workouts with high-quality, budget-friendly equipment from CVS. It may also help to be selective with the equipment that you buy; especially as you start out, only purchase what you need or know that you will use. If you are unsure, talk to your doctor about which exercises and equipment may be best to help you get started with strength training.
Búsquedas relacionadas
heart health, exercise mats, monitor de ritmo cardíaco, home workout equipment, weight training equipment, fitness balls