Los miembros de CarePass
TM
Mostrando 1-12 de
12 productos
Envío gratis con pedidos de $35 o más
Envío gratis con pedidos de $35 o más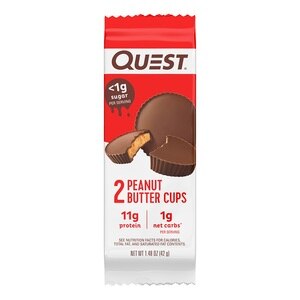 Quest Nutrition Peanut Butter Cups, High Protein Low Carb, Gluten Free, Keto Friendly, 1.48 OZ
Quest Nutrition
Envío gratis con pedidos de $35 o más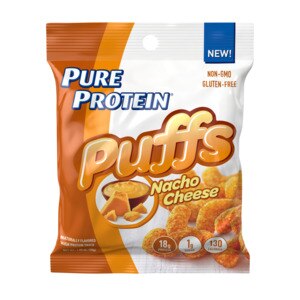 Pure Protein Nacho Cheese Puffs
Pure Protein
Compre 1, lleve 1 al 50% - ¡Agregue 2 o más para recibir la oferta!
Envío gratis con pedidos de $35 o más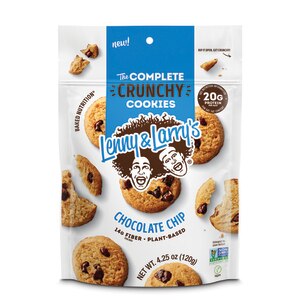 Los precios en línea puede ser diferentes a los precios en tiendas.
High Protein Snacks
When the munchies strike between meals, snacks that are high in protein can satisfy your hunger and provide you with vital nutrients. Finding protein-rich snacks to enjoy at home, at work and on the go doesn't have to be difficult. CVS offers a diverse assortment of protein snacks that you can buy online and have shipped to your door.
Protein Foods Benefits
Protein is made up of nutrients called amino acids. When your body digests protein snacks, the protein is broken down into these amino acids. Then the amino acids are absorbed and used for a number of tasks. Amino acids help to support muscle growth and repair. This makes protein snacks popular among athletes and fitness enthusiasts. As protein can be very filling, snacks that are rich in the nutrient can curb cravings for unhealthy snacks between meals as well.
Healthy High Protein Snacks
When you don't have much time to eat, a shake or smoothie can provide a convenient source of protein. Ready-to-drink shakes, smoothies, protein blends, and clear drinks can be opened on the go and slowly sipped or quickly drunk. Manufacturers offer ready-to-drink protein snacks in a variety of flavors to please your taste buds.
If you're craving something sweet, protein snacks can take the place of sugary treats. You can find cookies, bars and bites that are rich in protein. Often, these protein snacks come in familiar flavors like chocolate chip and peanut butter.
In the mood for something savory? There are protein snacks that are sure to please your palate. Protein chips offer the crunch of potato chips and a generous serving of protein. You can also opt for a number of other savory snacks that are rich in protein.
Best Protein Snacks
As you shop for protein snacks, pay careful attention to the nutritional information printed on the packaging. The amount of protein in a single serving of protein snacks varies from product to product. It's also important to consider the number of calories and the number of grams of fat per serving. Although protein snacks provide nutrients, they still contain calories and can contribute to weight gain if you overindulge. If you're opting for a protein snack that comes in a multi-serving package, be sure to pay careful attention to the serving size listed in the nutritional info. You can click on any product to learn more about its nutritional content.
Low Fat High Protein Snacks
If you're looking for a way to feel full without the extra fat, try high protein, low fat snacks that will keep you feeling satisfied throughout the day. Here are some examples of a few delicious snacks that you can eat without all of the excess, unhealthy fat but plenty of healthy protein:
Dried or roasted chickpeas or edamame are both a delicious, healthy snack with a flavorful crunch. Unlike certain types of nuts that are high in fat, these two high-protein options will give you that satisfying crunch you've been craving with the unhealthy stuff.

Enjoy a cup of plain Greek yogurt as a healthy high protein, low fat snack. Top the yogurt with some fresh fruit to get an extra dose of vitamins in your daily diet.

Tuna fish is an extremely healthy snack that has tons of protein without the extra fat (just hold the mayonnaise).

Try some low fat protein bars for a great snack in between meals. These protein products are packed with delicious flavors and can be an excellent way to get more protein into your diet without eating meat or poultry.

Look for delicious high protein, low fat snacks from brands like Quest Nutrition, Met-RX, and more from CVS Pharmacy.
Búsquedas relacionadas
best protein bars, best protein cookies, best protein shakes, pure protein bars, vital proteins