Proteína de suero de leche
Cómo conseguirlo
Recogida no disponible
Cambiar tienda
Los miembros de CarePass
TM
Mostrando 1-20 de
20 productos
Proteína de suero de leche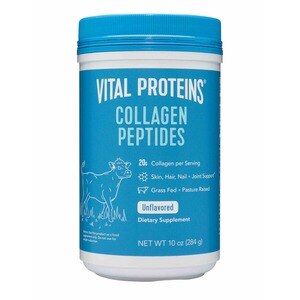 o
en pedidos de $35 o más.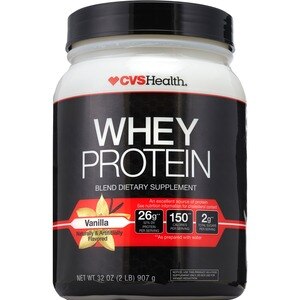 CVS - Proteína de suero de leche en polvo, 32 oz
CVS Health
Precio con CarePass
™
$21.19
o
en pedidos de $35 o más.
o
en pedidos de $35 o más.
o
en pedidos de $35 o más.
o
en pedidos de $35 o más.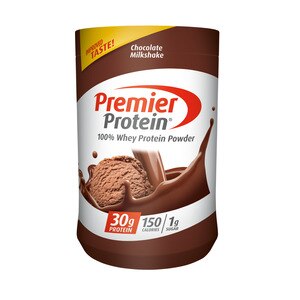 Envío gratis con pedidos de $35 o más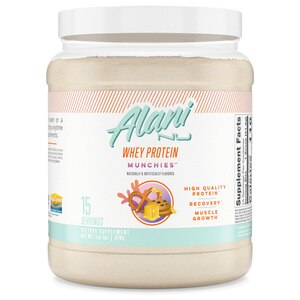 Alani Nu Whey Protein Powder, Gluten-Free, Low Fat Blend of Fast-digesting Protein, 15 Servings
Alani Nu
Envío gratis con pedidos de $35 o más
MuscleTech, Nitro-Tech Whey Gold, Protein Supplement, 31 Servings
MuscleTech
Envío gratis con pedidos de $35 o más
Pure Protein Chocolate Peanut Caramel, 50 gram, 6 count Multipack
Pure Protein
o
en pedidos de $35 o más.
Purely Inspired Collagen Peptides, Grass Fed & Pasture Raised, Unflavored
Purely Inspired
Envío gratis con pedidos de $35 o más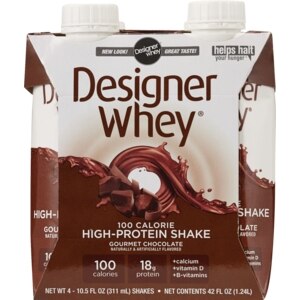 Designer Whey 100 Calorie High-Protein Shake Gourmet Chocolate 4-Pack
Designer Whey
Ultimate Paleo - Proteína para café, sabor Dutched Cocoa, 4.2 oz, 10 u.
Ultimate
Los precios en línea puede ser diferentes a los precios en tiendas.
Increasing your protein intake doesn't have to be difficult. Whey protein supplements can help supply your body with a generous amount of the key nutrient and come in a variety of flavors and forms. CVS can help you find the best whey protein product for your needs with a huge selection of powders, bars and drinks that you can browse and buy online.
Benefits of Whey Protein
There are a number of benefits to choosing whey protein for supplementation. Whey is a complete protein, meaning that it gives your body all of the amino acids that it cannot produce on its own. This includes the branched chain amino acids that are vital for muscle growth and repair. Many people use whey protein after workouts to help restore energy and assist with recovery. Generally, whey protein is easily digested. Some research suggests that compounds in whey protein may even reduce the physical effects of stress on the body. Plus, whey protein is generally more economical than some other types of plant proteins.
Types of Whey Protein
There are three main types of whey protein used in supplements: whey protein concentrate, whey protein isolate and hydrolyzed whey protein. The amount of protein found in whey concentrate can vary from 25 to 89 percent. As a result, it's important to look on the label to determine how much protein is actually in a product that uses whey protein concentrate as a key ingredient. Whey protein isolate is roughly 90 to 95 percent protein, making it more concentrated. Isolate is also usually lower in fat than concentrate. Due to the process used to produce whey protein isolate, supplements that contain the ingredient are usually costlier than those that feature whey protein concentrate. Hydrolyzed whey protein is broken down into smaller chains for easier digestion. This form of protein is ideal for individuals who may experience digestive issues after using whey protein concentrate or isolate.
What are the Best Whey Protein Brands?
What Is Whey Protein?
Whey protein is a type of protein supplement derived from milk that has been allowed to separate. Like all protein supplements, whey provides amino acids that can be used to help your body build and repair muscle tissue. Among all of the available protein supplements, whey is one of the most popular. Manufacturers offer many different kinds of whey protein products, giving you a wealth of options to choose from. You can find whey protein powders that are mixed with water to create shakes, ready-made shakes that you simply open and drink and bars and snacks that contain whey protein.
What Does Whey Protein Do?
Protein is the building block of muscle, which is why so many people use protein supplements to help them increase muscle mass and burn body fat. Whey protein is an easy way to supplement your daily protein intake. This form of protein is available in powdered form that can be added to water or milk to create a flavorful, drinkable shake. When you consume whey protein, you are getting healthy amino acids that may help to regulate your hormones, and keep your body tissue, eyes, and skin healthy. This form of protein is loaded with a range of essential amino acids, making it a healthier choice than some other forms of protein. Whey protein contains high amounts of leucine which may stimulate muscle growth to help keep you strong.
Is Whey Protein Vegan?
Whey protein is not a vegan product and is an animal-based protein source derived from cow's milk. This form of protein comes directly from milk which contains whey and casein proteins. If you are a vegetarian or vegan, then whey protein is not the right choice for you. Try a vegan source of protein that comes from peas, rice, hemp, soy, or algae instead. Thankfully, both meat-eaters and vegans can find a quality protein source to supplement their diets. Always read the ingredients label carefully before you choose a protein product to ensure that it doesn't contain any animal products or byproducts if you follow a vegan diet.
Whey Protein Side Effects
Whey protein is extremely safe, and side effects are rare or minimal. However, if you already get enough protein in your diet each day, drinking a whey protein shake or consuming products that contain whey protein is unnecessary. Some people have reported digestive side effects like bloating, stomach cramps, and diarrhea. If you experience these side effects, you should consume less whey protein or stop using it altogether if they don't improve. In most cases, your body will adjust to whey protein after a week or so, but if you do feel any unpleasant side effects, then it may be best to switch to a different protein source. If you are lactose intolerant, then whey protein is not recommended as it may make your condition worse. Some people may be allergic to whey protein, so pay close attention to any unusual side effects after you ingest it just to be sure.
Búsquedas relacionadas
vital proteins, vegan protein shakes, organic protein powder, gluten free protein powder, gold standard whey protein