Muscle Growth Supplements
Los miembros de CarePass
TM
Mostrando 1-8 de
8 productos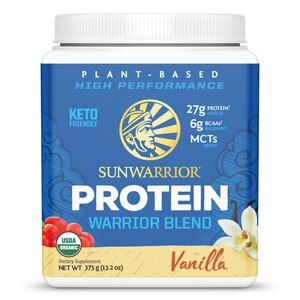 Sunwarrior Protein Warrior Blend, 13.2 OZ
Sunwarrior
o
en pedidos de $35 o más.
o
en pedidos de $35 o más.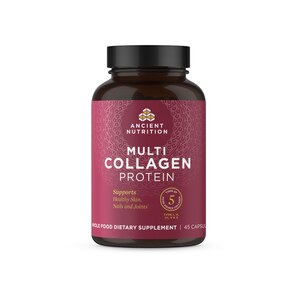 o
en pedidos de $35 o más.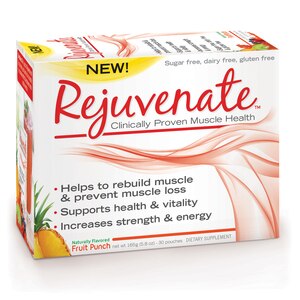 Envío gratis con pedidos de $35 o más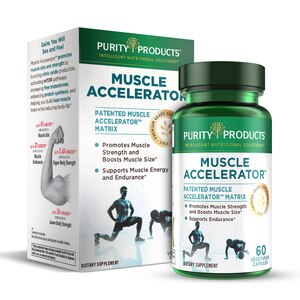 Envío gratis con pedidos de $35 o más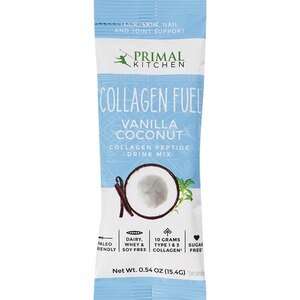 Primal Kitchen Collagen Fuel - Mezcla para preparar bebida con péptidos y colágeno, Vanilla Coconut, .54 oz
Primal Kitchen
Los precios en línea puede ser diferentes a los precios en tiendas.
Ver categorías relacionadas
What are the Best Muscle Growth Supplements Brands?
Are Muscle Building Supplements Safe?
Research into the benefits of muscle growth supplements is ongoing. At this time, there is not enough evidence to prove that any supplement will provide benefits for every athlete that uses it. Before taking any muscle growth supplement for the first time, discuss your workout and health goals with your health care provider. Some muscle growth supplements pose a risk for side effects, health complications, drug interactions and allergic reactions. Your medical provider can help you determine if a specific muscle growth supplement is the right choice for you and give you other tips about how to best accomplish your fitness goals. To ensure best results, you should always use muscle growth supplements in accordance with the directions for use printed on the packaging unless a medical professional gives you other instructions.
How To Build Muscle With Supplements?
If you are trying to build muscle, you will need two main things. The first is a consistent, good workout routine that will push your existing muscles to their limit so that your body needs to repair the existing muscles and build up new ones. The second, which is just as important, is the nutrients needed to bulk up properly. For many people, this means looking for the best supplements for muscle growth.
Muscle growth needs a good source of healthy protein as well as collagen, creatine and even some carbs. There is no single supplement that is going to be best for muscle enhancing for everyone. You want to choose an option that you enjoy and that will provide you with the nutrition you need that you aren't getting from your regular diet. Talking to a doctor, CVS pharmacist, or personal trainer is a good way to know what nutrition you will need. Once you know that, you can choose from a variety of different supplements that will help you get the results you want.
What are the Best Natural Supplements for Muscle Growth?
When trying to build muscle, you will need to make sure your body has all the protein, collagen, and other nutrients that it needs. For many people, getting these nutrients from natural sources is very important. There are a lot of products that can provide you with natural protein, creatine, and collagen. For many people, enjoying a natural bone broth is a great option. For others, choosing a supplement powder for their muscle growth that is made with natural protein is the way to go. Look through all the natural supplements for muscle growth at CVS, and don't hesitate to talk to your local pharmacist to get additional information about your specific needs.
Working out to increase lean muscle mass can place big demands on your body. Muscle growth supplements may help to support your efforts at the gym and enhance your results.
Creatine for Muscle Growth
Creatina is a very popular muscle building supplement and is commonly used by weightlifters and athletes who engage in sprinting, jumping and other short intense activities. The human body naturally produces creatine when breaking down proteins. During physical exertion, creatine helps to supply energy to the muscles and the brain. Some research suggests that increasing the amount of creatine in the body may enhance overall strength and allow athletes to move more explosively. There is some evidence to suggest that creatine may contribute to muscle growth. Some popular muscle building supplements with creatine include Six Star Elite X3 Creatine and Sunwarrior.
Muscle Growth Supplements, Pills and Vitamins
A number of other muscle growth supplements are available on the market. Some products provide blends of vitaminas, minerals y amino acids that are essential to muscle production, repair, and growth. These muscle building supplements help to ensure that the body has enough of the raw materials required to help generate new muscle cells and repair muscle tissue that is damaged during workouts. The product descriptions will tell you more about the ingredients found in the muscle growth products in this selection.
Best Supplements For Muscle Growth
Muscle building supplements are offered in a variety of forms. Vitamins, drinks, powdered drink mixes and bars are preferred by many athletes because they can be quickly digested and utilized by the body. Some muscle growth supplements come in the form of pills like capsules and tablets. Some top brands of muscle growth supplements offered at CVS Pharmacy include Sunwarrior Protein, Rejuvenate Fruit Punch, Dr. Kellyann Collagen Shake, and more!
Búsquedas relacionadas
best protein for muscle gain, muscle pain relief, muscle milk, resistance bands, best protein shakes for muscle growth