Los miembros de CarePass
TM
Mostrando 1-18 de
18 productos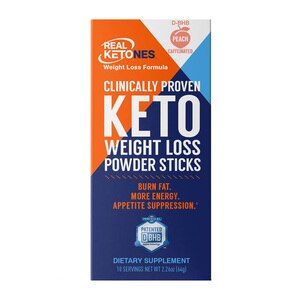 Real Ketones BHB Weight Loss Powder Sticks, Peach, 10 CT
Real Ketones
Envío gratis con pedidos de $35 o más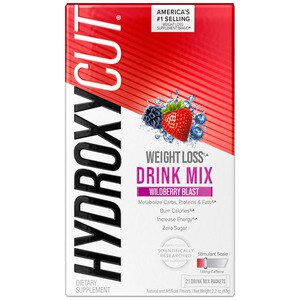 Hydroxycut - Mezcla para preparar bebida
Hydroxycut
o
en pedidos de $35 o más.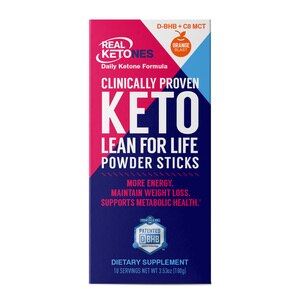 Real Ketones BHB+MCT Lean for Life Powder Sticks, Orange, 10 CT
Real Ketones
Envío gratis con pedidos de $35 o más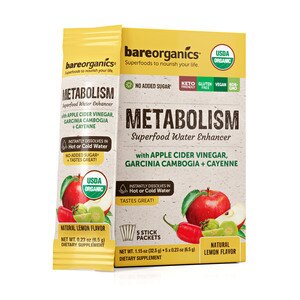 BareOrganics Metabolism Blend Superfood Water Enhancer, Natural Lemon Flavor, 5 CT
BareOrganics
Compre 1, lleve 1 al 50% - ¡Agregue 2 o más para recibir la oferta!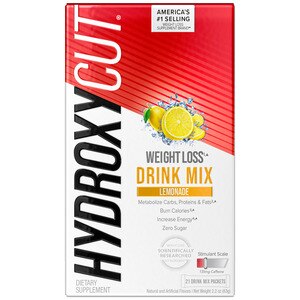 Hydroxycut Weight Loss Drink Mix Packets, Lemonade, 21 CT
Hydroxycut
Envío gratis con pedidos de $35 o más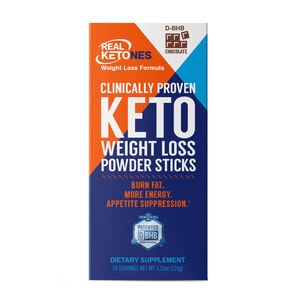 Real Ketones Weight Loss Chocolate Powder Sticks, 10 CT
Real Ketones
Metavo Avocado Mix, 20 Servings
Metavo
Envío gratis con pedidos de $35 o más
Real Ketones Lean for Life Lemon Twist Powder Sticks, 10 CT
Real Ketones
Los precios en línea puede ser diferentes a los precios en tiendas.
If you're overweight, getting on a weight loss plan can be very beneficial for your health. Weight loss drinks and powders can complement your overall weight loss program and help you to accomplish your goals. CVS gives you the freedom to easily purchase diet shakes and weight loss powders with a diverse assortment of products that you can shop online.
Shakes for Weight Loss
Losing weight can be challenging for anyone, but it is especially difficult for individuals who struggle to prepare healthy meals due to physical limitations or busy schedules. Weight loss drinks and powders are designed specifically for people who are finding it difficult to make nutritious low calorie meals. Produsts like meal replacement shakes are usually intended to replace one or two daily meals. The drinks and powders typically provide a balanced blend of nutrients and a set number of calories.
Low Carb Weight Loss Options
Some weight loss powders and drinks are made specifically to complement a certain weight loss plan. For example, you can purchase powders and drinks that meet the guidelines of high-protein, low-carbohydrate weight loss diets. These drinks and powders can help you to follow the guidelines of your eating plan when you're on the go or don't have enough time to prepare a meal at home.
Pre Made Weight Loss Shakes vs. Powders
In this product selection, you'll find two types of weight loss support products: ready-made drinks and powders. Ready-made drinks are already prepared, so you can simply open and enjoy them. Powders are sold in multi-serving canisters and must be mixed with liquid to create a shake, smoothie or clear drink. If you're looking for the easiest way to enjoy the benefits of weight loss shakes and drinks, ready-made options are likely the better choice. Powders are often more economical when you compare the cost of the products per serving.
Best Weight Loss Shakes For You
Weight loss drinks and powders can support weight loss, but they are unlikely to lead to lasting results when used on their own. To successfully lose weight, it is important that you follow a healthy diet and exercise regularly. You will also need to make good choices when you eat meals and snacks. Your medical provider can help you develop the right weight loss plan for your specific needs. To ensure best results, follow the directions for preparation and use provided on the packaging of the weight loss drink or powder that you purchase.
When to Drink Protein Shakes for Weight Loss
Losing weight is a big challenge for many people. Finding a way to stick to a healthy diet and a good exercise routine is not easy, but that is the best way to make sure that you are able to lose unwanted weight and keep it off. For many people, adding in a protein shake is a great way to keep your body healthy and promote weight loss. If you want to add protein shakes to your daily routine, it is a good idea to figure out when to enjoy them to get the best results. There are quite a few different options to consider depending on other factors that are unique to you. For example, if you will be engaging in some type of strenuous workout, it is often best to consume the protein shake just before or just after this type of activity. This will ensure your body has the nutrients it needs to build up your muscles while burning off the calories. For other people, drinking a protein shake first thing in the morning will help them to feel full throughout the day so that they are less tempted to snack or eat other unhealthy foods. Some people will simply replace one or more meals each day with a protein shake so that they always feel full and do not add in empty calories through snacks. Talk to your doctor or CVS pharmacist to help determine when to drink protein shakes for weight loss in your specific situation.
Búsquedas relacionadas
alli weight loss pills, best protein shakes for weight loss, best weight loss cleanse, alli, best weight loss supplements