Píldoras para perder peso
Los miembros de CarePass
TM
Mostrando 1-20 de
55 productos
Suplementos para bajar de peso
o
en pedidos de $35 o más.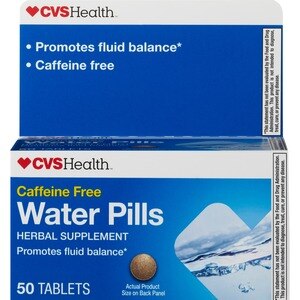 CVS Health - Diuréticos sin cafeína, 50 unidades
CVS Health
Precio con CarePass
™
$4.39
o
en pedidos de $35 o más.
Hydroxycut Gummies - Suplemento dietario
Hydroxycut
o
en pedidos de $35 o más.
Irwin Naturals Stored-Fat Belly Burner - Suplemento dietario, 72 u.
Irwin Naturals
o
en pedidos de $35 o más.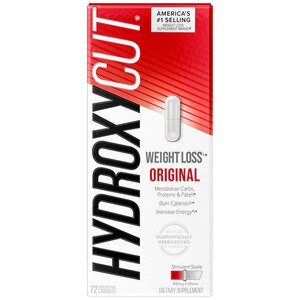 Hydroxycut Pro Clinical - Cápsulas de liberación rápida, 72 u.
Hydroxycut
o
en pedidos de $35 o más.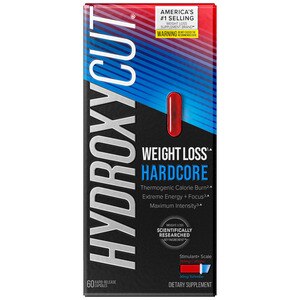 Hydroxycut Hardcore - Suplemento dietario
Hydroxycut
o
en pedidos de $35 o más.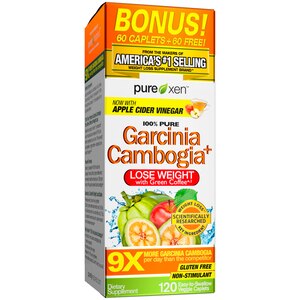 o
en pedidos de $35 o más.
Irwin Naturals Thermo-Burn Stubborn Fat Metabolizer Liquid Soft-gels, 60 CT
Irwin Naturals
Envío gratis con pedidos de $35 o más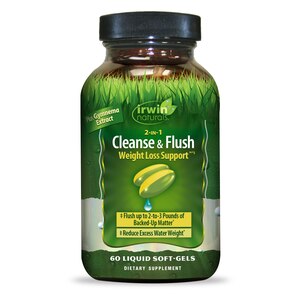 Irwin Naturals 2-in-1 Cleanse & Flush Weight Loss Support
Irwin Naturals
Envío gratis con pedidos de $35 o más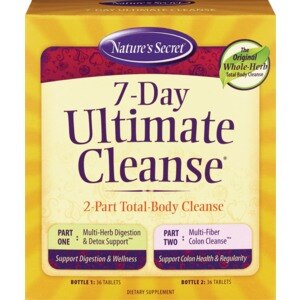 o
en pedidos de $35 o más.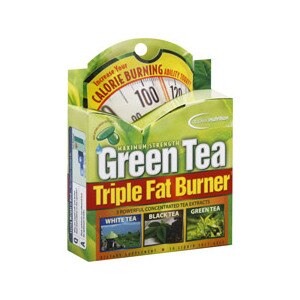 Applied Nutrition - Quemador de grasa en cápsulas blandas, máxima potencia, Green Tea
Triple Fat Burner
o
en pedidos de $35 o más.
Irwin Naturals CLA Lean Body Fat Reduction - Cápsulas, 80 u.
Irwin Naturals
o
en pedidos de $35 o más.
Los precios en línea puede ser diferentes a los precios en tiendas.
What are the Best Weight Loss Pills Brands?
How to Get Rid of Water Weight
Water retention can lead to feelings of bloating and minor increases in weight. Diuretic over-the-counter medications are sometimes taken to address this concern or to jump-start weight loss. These drugs increase urination to release water weight. Pamabrom is a commonly used active ingredient in over-the-counter diuretics.
How Do Weight Loss Pills Work?
If you're looking for ways to lose weight, weight loss pills might be an option for you. However, not all weight loss pills are the same, and they cannot replace eating a healthy, nutritious diet and getting adequate exercise. Weight loss pills work in many different ways depending on the formula, the ingredients, and what they're designed to do. For example, some weight loss pills may help you lose water weight, such as a diurético. Other pills might contain high levels of fiber to help you feel full for longer, which may reduce the size of your meals or how frequently you eat during the day. Some weight loss pills are marketed as a fat burner, and usually contain ingredients that will slightly raise your core temperature to help you burn excess fat. The type of weight loss pills you use depends on your unique health needs, how much weight you need to lose, and your doctor's recommendations. Remember that a weight loss pill is not the only way to lose weight and that most pills are not designed for long-term use.
What Do Diet Supplements Do?
Similar to multivitamins and other supplements, diet supplements are sold as "health aids" that may promote weight loss. Most diet supplements are taken by mouth and come in a pill or tablet form. These supplements are formulated to help you lose weight either by boosting your energy levels, helping you to build more muscle, or to burn fat. Some of the most common ingredients you'll find in diet supplements include fiber, vitamins, minerals, herbs, and caffeine. The amount of these ingredients will vary based on the brand name, the formula, and your specific needs. If you are currently taking a prescription medication, talk to your doctor before you take a diet supplement. Some supplements may contain ingredients that can cause harmful reactions to certain medicines, make some medications more or less effective, or cause side effects like a fast heart rate. Never take more diet supplements than what is recommended per the product packaging instructions. While diet supplements can help to speed up weight loss or make you feel less hungry, eating a balanced diet and getting plenty of exercise is the healthiest way to lose weight and keep it off.
If you're overweight, shedding pounds can help to reduce your risk of serious medical problems while boosting your self-esteem. When diet and exercise alone aren't enough to achieve the results you desire, weight loss supplements may help to support your efforts. CVS can help you find the best weight loss supplement for your needs with a diverse assortment of products that you can shop online.Likewise, cooking oils and weight loss supplements benefit from the use of caprylic acid as an ingredient. It is a fatty acid chain that employs anti-inflammatory aids as well as soothes digestive disorders. Shop our products today with caprylic acid today!
Fat Burning Pills
Some diet supplements work by helping to reduce how much fat your body is able to absorb during digestion in order to promote weight loss. The over-the-counter medication Orlistat is found in some of these products. Others use herbal ingredients that are thought to interfere with fat absorption. You should consult your health care provider before adding new supplements to your regime.
Diet Supplements for Metabolism Support
Metabolism-boosting diet supplements provide another method of weight loss support. These products feature ingredients that are believed to help the body properly burn calories from food and stored fat. Ingredients in these products may include vitamins and other nutrients required for metabolism function and herbal ingredients.
Weight Loss Supplements for Appetite Suppressing
Reducing your calorie intake for weight loss can leave you feeling hungry, leading to snacking and overeating at meals. Appetite suppressant supplements are intended to address this problem. Typically using herbal ingredients or dietary fiber, these supplements may provide a feeling of fullness and make it easier for you to stick to your healthy diet plan.
Using Weight Loss Pills Safely
Ingredients in weight loss supplements can pose a risk for side effects and may not be ideal for everyone. To ensure that you select the best supplement for your specific needs, consult your medical provider before using any weight loss aid for the first time. Keep in mind that weight loss supplements are not intended to substitute for a healthy diet and exercise. Instead, these products are meant to support the other aspects of your weight loss plan. It's also important to understand that research into the use of diet supplements is ongoing and there is not enough evidence to prove that any product is effective. Only use weight loss supplements as directed by the manufacturer's directions for use unless your health care provider gives you other instructions.
Búsquedas relacionadas
vitamin k, alli weight loss, best meal replacement shakes, forskolin weight loss, estroven weight management , limpieza de colon