Caramelos duros y masticables
Cómo conseguirlo
Recogida no disponible
Cambiar tienda
Los miembros de CarePass
TM
Mostrando 281-300 de
343 productos
Caramelos duros y masticables
Sour Patch - Dulces blandos, masticables, para niños, Berries, Sour Then Sweet
Sour Patch
Envío gratis con pedidos de $35 o más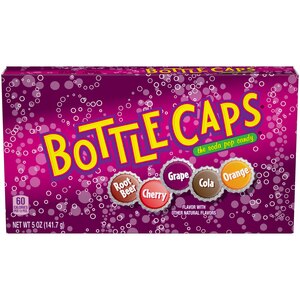 Bottle Caps Soda Pop Candy, 5 OZ
Bottle Caps
Compre 1, lleve 1 al 50% - ¡Agregue 2 o más para recibir la oferta!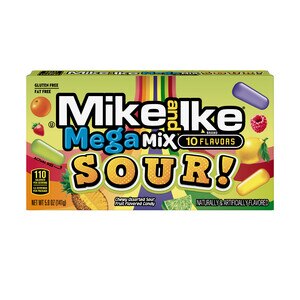 Mike and Ike Mega Mix SOUR! Chewy Candy, 5 OZ
Mike & Ike
Compre 1, lleve 1 al 50% - ¡Agregue 2 o más para recibir la oferta!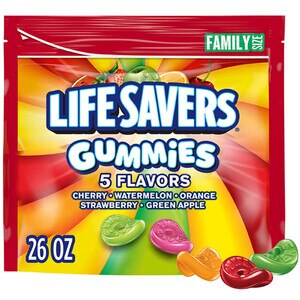 LIFE SAVERS Gummy Candy, 5 Flavors, Family Size, 26 oz Bag
Life Savers
Envío gratis con pedidos de $35 o más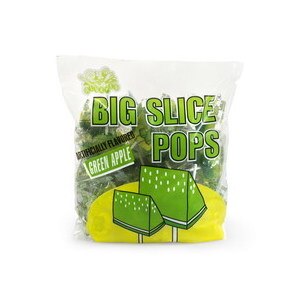 Big Slice - Bolsa de paletas, Apple, 48 u.
Big Slice
Envío gratis con pedidos de $35 o más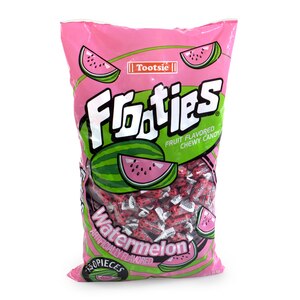 Envío gratis con pedidos de $35 o más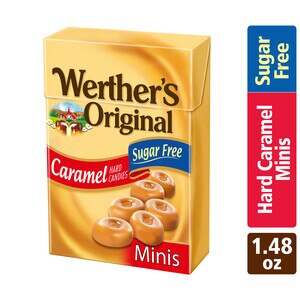 Los precios en línea puede ser diferentes a los precios en tiendas.
Dulces
If you're looking for something sweet to eat, you can never go wrong with candy. Whether it's chewy, soft, or hard, candy can make any day seem brighter. Kids of all ages love to eat candy, and so do most adults. From gummy bears to mentas and chocolates, candy takes on a wide variety of forms. Look for your favorite brands and styles of candy to get the perfect sweet treat that will contribute to a better day.
Types Of Candy
Candy comes in a huge range of textures and flavors that can vary from chewy and soft or hard to creamy. Flavors range from fruity and tart to ultra-sweet. Most candy is made by dissolving some form of azúcar into water or milk. The type of candy you buy then transforms depending on specific ingredients, the amount of sugar included, and the size of the sugar crystals that are in it. It also depends on the color, the type of sugar used, and even the shape that the candy is made in. Filling like nougat can also be added as well as peanuts, crackles, malted milk, wafers, and more.
Best Candy For You
Whether it's chewy, fluffy, or hard, candy comes in a huge range of styles and classifications. Here are the most popular forms of candy you can buy today:
• Jelly Candies: gummy bears, gumdrops, and other jelly candies are made using pectin or gelatin to give them their jelly-like texture.
• Caramel candy: a mixture of sugar and water, caramel is one of the oldest candies made, and it's still a popular part of candy brands today.
• Hard Candies: from after-dinner mints to candy canes, hard candy is a favorite treat for kids and adults. Flavors range from minty to fruity.
• Licorice: this semi-soft chewy candy is usually made in either black or red colors, but it's also found in brighter colors featuring fruity flavors to make it more appealing to children.
• Other types of candy: some other popular candies include chewing gum, cotton candy, and lollipops.
Alternatives To Candy
While candy is certainly delicious, it can also be bad for your teeth and health if you consume too much of it or eat it too frequently. Try to limit your candy consumption to every once in a while rather than eating it every day. Make eating candy a special treat instead of an everyday part of your diet. A diet with too much sugar can lead to obesity, heart disease, and diabetes. Teach your children healthy habits at an early age and make candy a part of their lives as an occasional treat only. Sugar free gum is a great way to cure your sweet tooth without all the extra calories.
Búsquedas relacionadas
galletas dulces, barras para refrigerio, chocolates, sugar free candy, sugar free gummy bears, holiday candy