Mostrando 1-3 de
3 productos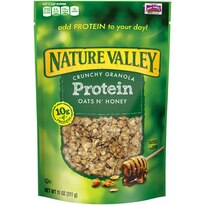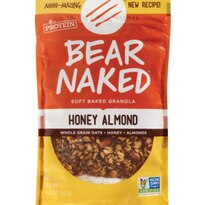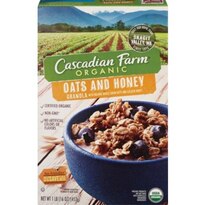 Los precios en línea puede ser diferentes a los precios en tiendas.
Productos relacionados
Ver categorías relacionadas
Munch on Honey Granola When You Want a Sweet Snack 
Top yogurt, oatmeal or peanut butter sandwiches with honey granola bits for a satisfying crunch, or enjoy this sweet snack right from the bag. Discover your favorite foods at CVS and keep your pantry stocked with breakfast staples. 
How to Make Honey Granola 
There are many recipes for honey granola, and you can customize them based on your preferences. Generally, you can make homemade granola with a few simple ingredients, such as nut butter, honey and coconut oil. If you prefer store-bought granola with honey, look for cereals, crunchy granola bites and chewy granola bars made with these ingredients. You can also drizzle miel over plain granola for a hint of sweetness. Maple syrup also pairs well with unsweetened granola, and some people like adding a pinch of brown sugar and cinnamon. 
What are the Best Honey Granola Brands?
Are Oats and Honey Granola Bars Healthy?
Oats and honey granola bars can be part of a healthy diet. When you shop for granola bars made with oats and honey, consider whether the ingredients meet your nutritional needs. You may want to avoid or limit granola bars with artificial colors or flavors. Fat and sugar intake may also affect your diet, so keep that in mind when reading nutrition labels. Consult with your health care provider for additional guidance, as this can help you determine whether granola bars are right for your diet. 
Which Honey Granola Is Healthiest?
Everyone has different nutritional needs, so your doctor can help you decide which honey granola is the healthiest option for you. When choosing a granola cereal or granola bar, be mindful of the ingredients. If your granola is high in calories, fat or sugar, consider enjoying a small portion as a treat rather than making it the main part of your meal. Mix your granola with fresh or frozen fruit, such as blueberries, strawberries or bananas, for added nutrients. You can also add peanut butter, walnuts or sliced almonds to your granola mixture. 
Many healthy breakfast options are available for busy folks, whether you prefer cooking from scratch or eating premade meals. Try breakfast favorites such as oatmeal, cereal o waffles on the days you don't have granola with honey.