Alimentos enlatados y preparados
Los miembros de CarePass
TM
Mostrando 1-20 de
244 productos
Alimentos enlatados y preparados
Bumble Bee Solid White Albacore Tuna in Water, 4 -5 OZ Cans
Bumble Bee
Envío gratis con pedidos de $35 o más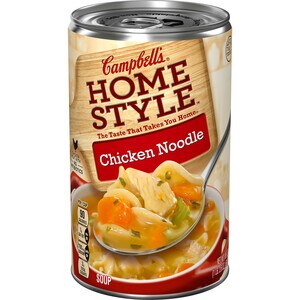 Campbell's Homestyle Soup, Chicken Noodle Soup, 18.6 Oz Can
Campbell's
Envío gratis con pedidos de $35 o más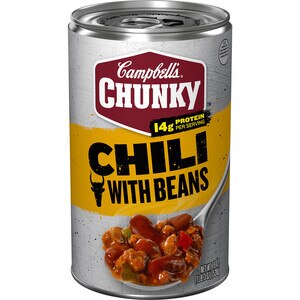 Campbell's Chunky Chili with Beans, 19 OZ
Campbell's
Envío gratis con pedidos de $35 o más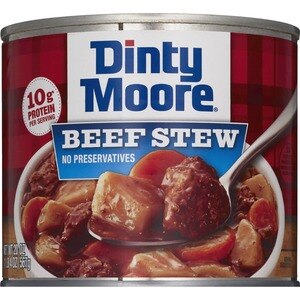 Envío gratis con pedidos de $35 o más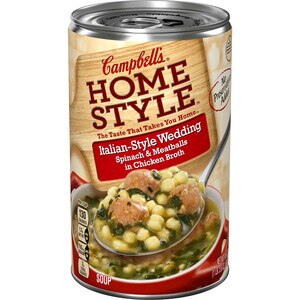 Campbell's Homestyle Soup, Italian Style Wedding Soup, 18.6 Oz Can
Campbell's
Envío gratis con pedidos de $35 o más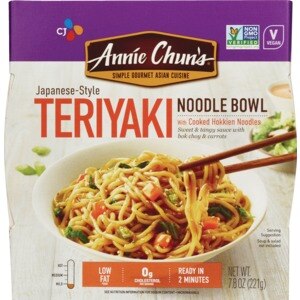 Envío gratis con pedidos de $35 o más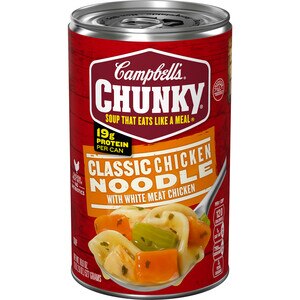 Campbell's Chunky Soup, Classic Chicken Noodle Soup, 18.6 Oz Can
Campbell's
Envío gratis con pedidos de $35 o más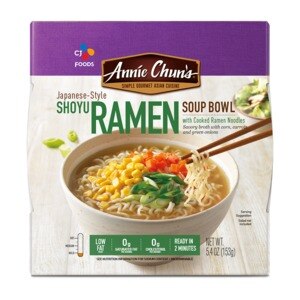 Annie Chun's Japanese-Style Ramen Soup Bowl, 5.4 OZ
Annie Chun's
Envío gratis con pedidos de $35 o más
Los precios en línea puede ser diferentes a los precios en tiendas.
Prepared Foods
Life can get hectic, and it's not always possible to prepare healthy meals from scratch. Canned and prepared foods, like pasta can make it quick and simple to enjoy hearty and wholesome meals, even when time is short. You can find heat-and-eat meals like beef soups and noodles dishes in shelf-stable packages. Prepared foods like artichokes and olives can be enjoyed alone or mixed with other ingredients.
Canned Food
Price - Canned food is generally economical.

Nutrients - Canned food is prepared at peak freshness and is usually comparable in nutrition as fresh.

Selection - Some foods are only readily available prepared, such as artichokes, for example.

Storage - Long shelf-life means you can keep them well into the future, to include in an inspired dish of your favorite chef, or as part of your emergency preparedness plan.
Best Canned Foods
• Coconut milk is an essential ingredient in southeast and east Asian cuisine. Creamy and fragrant, it is also a source of nutrients that offer health benefits.
• Legumes, such as kidney beans, chickpeas, and lentils, are high in fiber and protein and keep you feeling satisfied for longer. Canned beans are handy for making dishes on short notice because they do not need any soaking or cooking like dried ones.
• Fish that are rich in oil, such as tuna, mackerel, and sardines, can be the right choice for your health. Canned fish are easy to keep in your pantry without spoiling. Ready to eat or add to a recipe without the fuss of cleaning and preparation.
• Soup can make you feel cozy and warm on a chilly day. Whether it's to heat and serve, or to make it a base for a hearty recipe, canned soup is a must in a well-stocked pantry.
• Tomatoes, whether chopped, diced, pureed, or whole, are an essential cooking staple. Canned tomatoes are even healthier than fresh as the canning process increases the levels of lycopene, a good antioxidant.
• Canned vegetables can come to the rescue when there's not enough time to prepare and cook from fresh. Desde canned beans to corn and red pepper mixes, canned and preserved veggies come in many forms, including chopped, puréed, and whole.
How Long Can Canned Food Last?
Canned food is able to last a very long time without going bad. This is because it is kept in an airtight container that is designed specifically to prevent the contents from spoiling. Every type of canned food will have a different shelf life, but can often last for many years without a problem. Even after the best by date on the can, the food will still often be good to eat but the taste may begin to be impacted.
What to Do with Expired Canned Food
If you have canned foods that are past their expiration date, they should generally be thrown away. The expiration date, however, is typically how long the maker of that food claims the food will maintain its taste and texture. For most types of canned food, even after the expiration date it will be safe to eat and maintain much of its nutritional value. If a can is a few months over its date, it should be fine to eat. However, if it's a year or more out of date, it's better to dispose of it.
How to Store Canned Food
Canned food is best stored in a cool, dry area. Keeping canned goods in your pantry is a great way to make sure that they will last as long as possible and that they will be easy to find when you need them. If you are planning to keep canned foods for a longer period of time, you can also keep them in a storage area like a basement where there will be fewer temperature fluctuations.
Búsquedas relacionadas
condiments, frozen food, snacks, baking needs, easy mac, jerky