Mostrando 1-20 de
23 productos
Cuidado de la salud en el hogar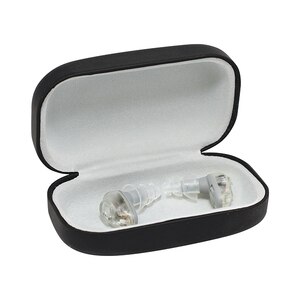 Envío gratis con pedidos de $35 o más
Lexie B1 Self-fitting OTC Hearing Aids Powered by Bose
Lexie Hearing
Envío gratis con pedidos de $35 o más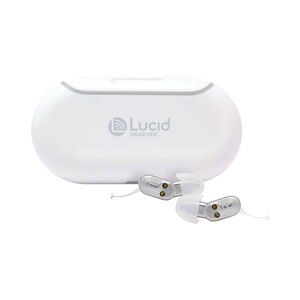 Lucid Hearing fio Premium Rechargeable OTC Hearing Aids
Lucid Hearing
Envío gratis con pedidos de $35 o más
Lexie B2 Self-fitting OTC Rechargeable Hearing Aids Powered by Bose
Lexie Hearing
Envío gratis con pedidos de $35 o más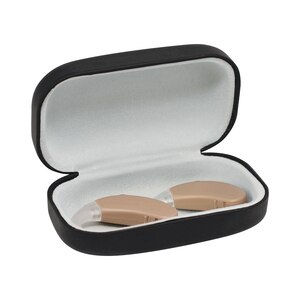 Envío gratis con pedidos de $35 o más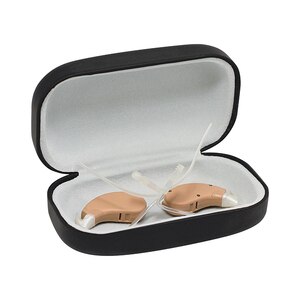 Lucid Hearing Enrich Pro OTC Behind-The-Ear Hearing Aids
Lucid Hearing
Envío gratis con pedidos de $35 o más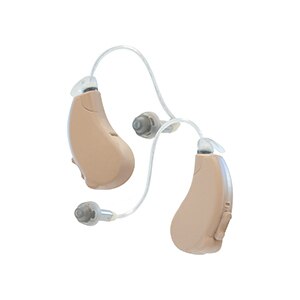 Envío gratis con pedidos de $35 o más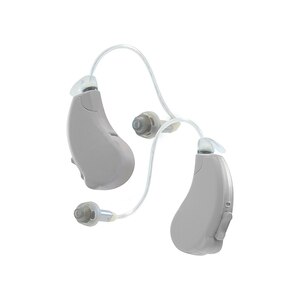 Lucid Hearing Engage Premium OTC Hearing Aids Android
Lucid Hearing
Envío gratis con pedidos de $35 o más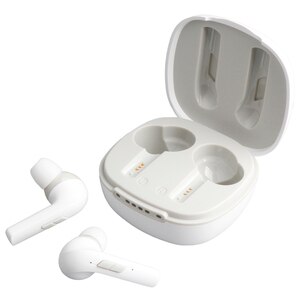 HearingAssist CONNECT ITE Rechargeable OTC Hearing Aid Kit with Full Bluetooth Streaming & App Personalization (pair)
Hearing Assist
Envío gratis con pedidos de $35 o más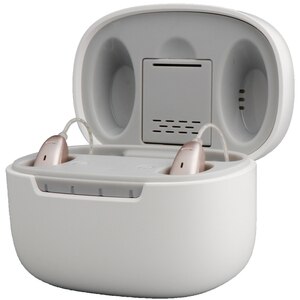 HearingAssist EAZE RIC Rechargeable OTC Hearing Aid Kit, Beige (pair)
Hearing Assist
Envío gratis con pedidos de $35 o más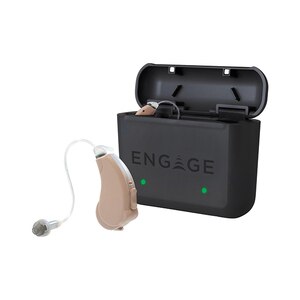 Lucid Hearing Engage Premium Rechargeable OTC Hearing Aids Android
Lucid Hearing
Envío gratis con pedidos de $35 o más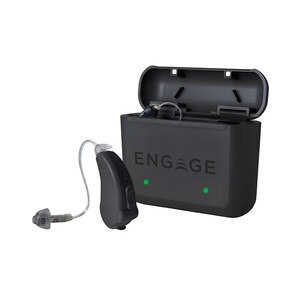 Lucid Hearing Engage Premium Rechargeable OTC Hearing Aids iOS
Lucid Hearing
Envío gratis con pedidos de $35 o más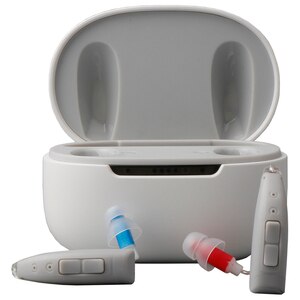 HearingAssist STREAM RIC Rechargeable OTC Hearing Aid Kit with Full Bluetooth Streaming & App Personalization (pair)
Hearing Assist
Envío gratis con pedidos de $35 o más
HearingAssist CONTROL RIC Rechargeable OTC Hearing Aid Kit with App Personalization (pair)
Hearing Assist
Envío gratis con pedidos de $35 o más
Los precios en línea puede ser diferentes a los precios en tiendas.
Productos relacionados
Ver categorías relacionadas
Best Hearing Aids
CVS carries Go Hearing and Lexie Hearing Aids Powered by Bose. Both options offer a variety of support for your specific needs, and are easily accessible right over the counter. These hearing aids can help provide the additional hearing amplification you are looking for.
Affordable Hearing Aids
People who need hearing amplification often endure a lengthy process and spend thousands of dollars on traditional hearing aids. Go Hearing and Lexie Hearing Powered by Bose have produced over the counter hearing aids that you can purchase for much less over the counter, depending on the features you need.
What are the Best Hearing Aids Brands?
How Do Hearing Aids Work?
Audífonos amplify sounds, so a person with hearing loss can enjoy better communication and hearing in day-to-day life. With an analog aid or sound amplifier, sound waves pass into a microphone that converts them into electronic signals. Then, an amplifier increases the volume, and a speaker passes the amplified sound into your ear. A digital aid converts those sound waves into numerical codes that contain more information about the type of sound. This enables a digital aid to provide sound that's better tailored to unique environments and individuals.
What are Go Hearing Aids?
OTC hearing aids

In-the-ear style

FDA-regulated

Recargable
The Go Lite works great for small groups or television viewing, while the Go Prime offers additional features that aid hearing in a variety of environments. 
Both versions feature:
Nearly invisible design

Adjustable volume

Three dome sizes
Each version comes with a portable charging case that charges in 2-3 hours and carries up to six charges for the hearing aids. Each aid gets up to 30 hours of use from 2-3 hours of charging time in the case, so they're ready whenever you need them. The Go Prime has all these features plus a 100% digital processor, six channels and 12 bands, three preset programs, noise reduction, feedback cancellation and a memory recall function.
What are Lexie B1 and Lexie B2 hearing aids Powered by Bose?
OTC self fitting hearing aids

Behind the ear style

FDA regulated

Receiver-in-canal

Bluetooth enabled

Can be personalized to your needs.
There are 2 options to choose from, Lexie B1 and Lexie B2.
These hearing aids pair with the Lexie app, the first self-tuning mobile app that's clinically proven to provide audiologist-quality customization for individuals 18 or older with perceived mild to moderate hearing loss.
Do I need to Get My Hearing Tested Before Purchasing these Hearing Aids?
No. These hearing aids are designed for persons over the age of 18 with perceived mild to moderate hearing loss. You can try these hearing aids straight out of the box and enjoy features like volume control and a range of programs* to tailor the devices according to your needs.
*Go Prime and Lexie B1 and B2 models only.
How Do You Know that these Hearing Aids Will Fit You?
The design, and multiple dome sizes that come with each pair of hearing aids allow for the most comfortable fit. You can choose a dome that allows the device to feel most comfortably and securely in your ears.
Will these Hearing Aids Work for Severe Hearing Loss?
These hearing aids are designed for perceived mild to moderate hearing loss. More significant hearing losses require fittings that have to be provided by a hearing healthcare practitioner.
Do you have to Wear Both Hearing Aids?
It's recommended to wear both hearing aids to ensure better sound quality. This also helps better you identify where sounds are coming from.
Does it Take Time to Get Accustomed to Wearing Hearing Aids?
If you are a first-time wearer, it can take some time to get used to the hearing aids. How quickly you adjust often depends on how frequently you wear them. It's recommended that you start wearing your hearing aids 1 to 2 hours per day in a relatively quiet environment. After a few days, you can start to expose yourself to more sounds and noises and increase the wearing time week by week. At the beginning (first 4 weeks) you might notice an increase in the noise levels around you. Background noise and unfamiliar sounds may seem too loud. This will improve over time the more you wear your hearing aids. Voices and the television may be clearer. You may hear the internal workings of the hearing aid and your own voice may also sound quite loud and hollow, this is normal. Between weeks 5 and 8 you should start growing accustomed to your hearing aids.
How To Clean Hearing Aids
To prevent your device from getting clogged with wax, you should clean it daily. Remove earwax from the exterior shell with the included brush or a damp cloth. The microphone and receiver are both delicate parts of the aid and should be cleaned carefully with the included brush, angling the device down, so debris falls out rather than farther in. Using an in-ear device regularly can increase wax buildup, so you should have your ears checked every 3 to 6 months, and you might benefit from earwax removal systems.
How to Take Care of Hearing Aids
It is important to wear your devices regularly, as well as clean them on a regular basis.

Do not use hairspray, spray paint, or other sticky sprays when using the devices.

Keep the hearing aid away from direct sunlight or moisture and water. Store the

hearing aids in the charging case or carrying case while not in use.

Avoid any physical shock (e.g. dropping) to the hearing aids.

For optimal performance, use a dehumidifier or drying capsules on a daily basis to

remove moisture from the devices.

Store your hearing aids where they can easily be found, but safely out of reach of pets

and children.
How Regularly Should you Change your Hearing Aid Domes?
We recommend that you replace the dome with a new one of similar size and shape approximately every 3 months to ensure that the hearing aid performs optimally.