Utensilios para comer adaptativos
Mostrando 1-11 de
11 productos
Cuidado de la salud en el hogar
Necesidades en la habitación del paciente
Utensilios para comer adaptativos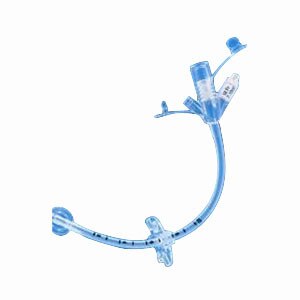 Gastrostomy Feeding Tube, 7 to 10 mL Balloon
Halyard
Envío gratis con pedidos de $35 o más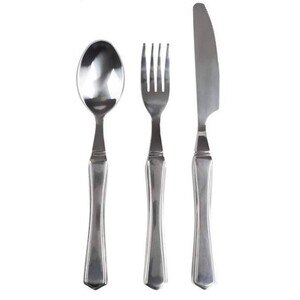 Envío gratis con pedidos de $35 o más
Essential Medical Supply Power of Red Utensil Set with Rocker Knife, Bendable Spoon and Bendable Fork
Essential Medical Supply
Envío gratis con pedidos de $35 o más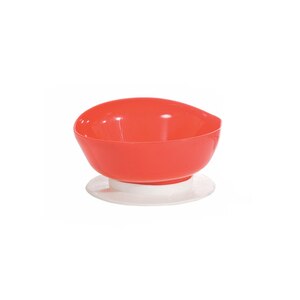 Envío gratis con pedidos de $35 o más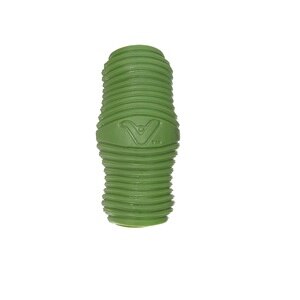 Vivi uGrip Universal HandGrip
Vivi
Envío gratis con pedidos de $35 o más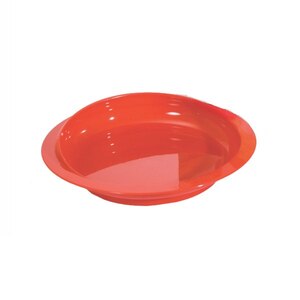 Envío gratis con pedidos de $35 o más
Envío gratis con pedidos de $35 o más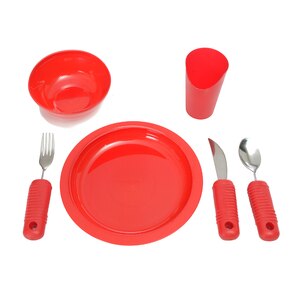 Essential Medical Supply Power of Red Complete Dinner Set with Scoop Bowl, Scoop Dish, Utensil Set and Cutout Cup
Essential Medical Supply
Envío gratis con pedidos de $35 o más
Envío gratis con pedidos de $35 o más
Los precios en línea puede ser diferentes a los precios en tiendas.
What are the Best Adaptive Eating Utensils Brands?
What Are Adaptive Utensils?
Adaptive utensils are tools that can be used to help a person who has a disability or disease when they are eating. They may have a difficult time feeding themself, and these utensils can be very helpful in helping to make them more independent.
There are many different types of utensils available, depending on the needs of the individual. Those include:
Non-slip/non-skid mats: These are ideal for someone who cannot hold a dish with their non-dominant hand. 

Cups/mugs: There are several kinds of specialized cups or mugs:

Nosey cup/glass

Wide base

Weighted base

Wedge

Closed handle

Open two-handle

Oralflo

Infa-trainer 

Plate guards: Makes a high edge so food cannot be pushed off the plate. Weighted Utensils: Used to assist those with tremors.
How Do Adaptive Utensils Work?
Every adaptive eating utensil has a purpose. As listed above, there are different types for different purposes. Here is how they work:
Non-slip/non-skid mats: These help the dish stay in place.

Cups/mugs:

Nosey cup/glass: Reduces neck motion required to drink.

Wide base: Prevents tipping.

Weighted base: Steadies hands with tremors.

Wedge: Limits liquid flow.

Closed handle: Helps those with tremors or weak grasp.

Open two-handle: Supports weak hands.

Oralflo: Combines medication and water making it easier to swallow.

Infa-trainer: Prevents hyperextension of the neck.

Plate guards: The user pushes food against the plate guard onto their spoon or fork.

Weighted utensils: They help keep the hand steady. Can be used with a strap if needed.
Utensilios para comer adaptativos
Adaptive eating utensils are special tools designed to help people who are having a difficult time eating using standard cutlery like knives, forks, and spoons. These special utensils are often used by people with disabilities or certain chronic diseases. Some examples may include those suffering from Parkinson's disease, recovering from a stroke or surgery, people with arthritis, or those with general physical disabilities. Others with poor fine motor skills or those who have trouble grasping objects can also benefit from using adaptive eating utensils. Most of these utensils are larger in size and may be weighted, bendable, or have angled or foam handles that make gripping them easier. Some may also include clips or use straps that can fit over the hand so that the utensils stay in place when in use.
Adaptive Eating Utensils for Adults
Many children just learning to feed themselves can benefit from using adaptive eating utensils, but many adults may need to use these utensils as well. People with shaky hands, such as those diagnosed with Parkinson's disease, can use weighted utensils to help their hands remain steady while eating. A utensil with a large, soft foam grip is a good choice for adults who have been diagnosed with arthritis of the hands or wrist. Utensils with longer handles can help to prevent the need to bend over to cut food and to eat. A soft grip aid can be added to standard utensils. This tool helps adults with dexterity issues or those who have trouble grasping items so that they can feed themselves more easily.
How to Use Adaptive Eating Utensils
Adaptive eating utensils come in several designs, and each one can be used differently depending on your needs. Utensils that have a larger grip or a larger handle are good if you have hand weakness or tremors. The wider design puts less stress on your joints and you don't need to use as much strength to hold the utensil. Weighted adaptive eating utensils can keep your hand stable and reduce tremors while you eat. Look for utensils that come in the right size or weight to suit your specific needs. A contoured or curved utensil can fit the shape of your hand, while those with a textured handle give you a much better grip.
Búsquedas relacionadas
Sillas y asientos, Bolsos y carteras, Accesorios para la habitación del paciente, Ayuda sensorial, Mesas