Accesorios para sillas de ruedas
Mostrando 1-20 de
50 productos
Cuidado de la salud en el hogar
Accesorios para sillas de ruedas
Silverts Walker & Wheelchair Pouch, Black, Size OS
Silverts
Envío gratis con pedidos de $35 o más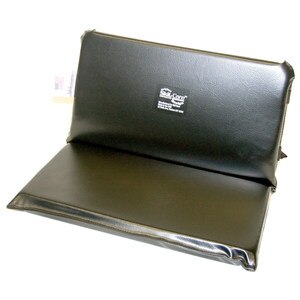 Skil-Care Econo Footrest Extender with 1" Foot Pad
Skil-Care
Envío gratis con pedidos de $35 o más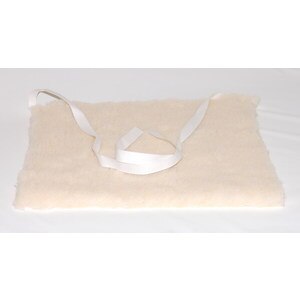 Skil-Care Wheelchair Sheepskin Seat/Backrest Pad
Skil-Care
Envío gratis con pedidos de $35 o más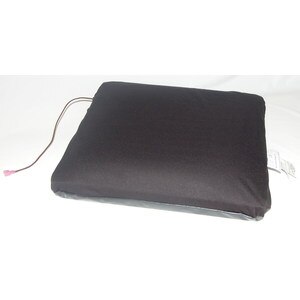 Skil-Care MultiPro Gel-Foam Cushion with Sensor
Skil-Care
Envío gratis con pedidos de $35 o más
Skil-Care Adjustable Head Positioner with Gel Pack
Skil-Care
Envío gratis con pedidos de $35 o más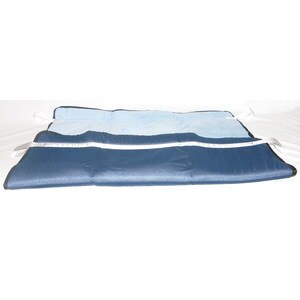 Envío gratis con pedidos de $35 o más
Envío gratis con pedidos de $35 o más
Skil-Care ChairPro Sensor Pad 45 Days
Skil-Care
Envío gratis con pedidos de $35 o más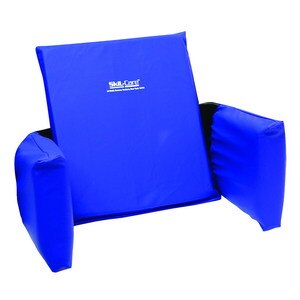 Skil-Care Adjustable Lateral Support
Skil-Care
Envío gratis con pedidos de $35 o más
Skil-Care ChairPro Sensor Pad 1 Year
Skil-Care
Envío gratis con pedidos de $35 o más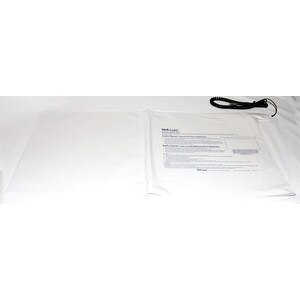 Skil-Care ChairPro Bi-Fold Sensor Pad Alarm System, 1 Year
Skil-Care
Envío gratis con pedidos de $35 o más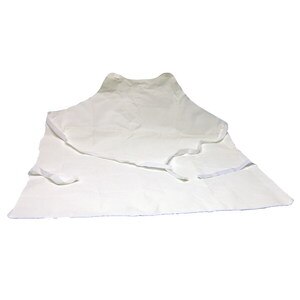 Skil-Care Smokers Apron for Wheelchair
Skil-Care
Envío gratis con pedidos de $35 o más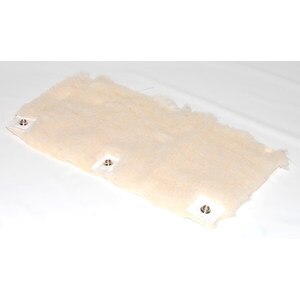 Skil-Care Wheelchair Sheepskin Full Armrest Pad
Skil-Care
Envío gratis con pedidos de $35 o más
Skil-Care Wheelchair Posture Support, Small/Medium
Skil-Care
Envío gratis con pedidos de $35 o más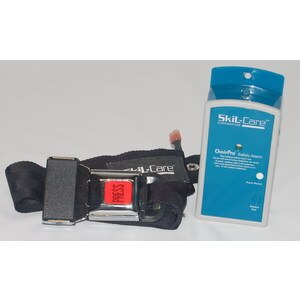 Skil-Care ChairPro Seat Belt Alarm System with Grommets
Skil-Care
Envío gratis con pedidos de $35 o más
Homecare Products Universal Tote Carry-on Bag/Pouch 8.5 x 9 x 1 in. Small Black
Homecare Products
Envío gratis con pedidos de $35 o más
Drive Medical - Soporte universal para terapia IV, para sillas de ruedas
Drive Medical
Envío gratis con pedidos de $35 o más
Los precios en línea puede ser diferentes a los precios en tiendas.
Productos relacionados
Ver categorías relacionadas
What are the Best Wheelchair Accessories Brands?
What Are The Most Needed Wheelchair Accessories?
If you are or ever have been in a wheelchair, you know that performing some everyday tasks can be difficult. Wheelchairs are very helpful to people who need them, but there are many accessories that can make a difference for someone who is wheelchair bound.
Safety Accessories:
Harness: These help support you while in the wheelchair.

Body harness: Usually has multiple straps to help keep you in the right position but helps maintain flexibility.

Chest harness: Provides support at the chest and won't ride up.

Shoulder harness: Offers upper body support while letting you have comfort and mobility.

Anti-tip: A device put on the back of your chair between the wheels to keep you from tipping backwards.

Seatbelt: Helps keep you from tipping out of your chair.
Helpful Accessories:
Desk or table: This can help you be more efficient wherever you need. There are styles that can attach to your chair or others that are freestanding on wheels.

Wheelchair bag/organizer: A bag that attaches to the side or back of your chair helping you keep essentials close by. This is available in a variety of sizes and styles.

Oxygen tank holder: A mount for the back of your chair that makes bringing an oxygen tank much easier.

Cup holder: Mounts on your wheelchair so you can bring a drink with you wherever you go.

Push bar: A bar that makes it easier for caregivers to push your chair over rough terrain.
Comfort Accessories:
Cushion/backrest: If you sit in a wheelchair even for a part of the day, this will help you be more comfortable.

Head positioner: This is to help keep your head from moving around too much while you are in your chair.

Wheelchair gloves: For manual wheelchair users. These can help prevent skin irritation and blisters on your hands caused by the wheels.

Armrest covers: Covers for the armrests that can help prevent arm pressure and friction.
Accesorios para sillas de ruedas
Wheelchairs can provide more independence and freedom for individuals with limited mobility, but these mobility devices can sometimes pose challenges and difficulties. The right accessories can help overcome obstacles to using wheelchairs. At CVS, you'll find a huge selection of wheelchair accessories that you can conveniently shop online.
Best Wheelchair Accessories
Some individuals may require wheelchair accessories to ensure that they can use their mobility aids properly and safely. Harnesses, seat belts, and other restraints can help individuals who have difficulty sitting upright remain in place on the seat. Anti-tipping parts can be added to wheelchairs to improve stability and make it safer to operate a wheelchair and transfer in and out of the seat.
Wheelchair Repairs
Over time, parts on a wheelchair may become worn out due to frequent use. Fortunately, you can purchase replacement parts to keep your wheelchair in good condition. Some parts that commonly require replacing include hand grips, armrests, footrests, and wheels.
Wheelchair Attachments
With wheelchair accessories, users can do more from their wheelchairs. Desk and table attachments make it easy for people with limited mobility to write, eat, use computers, and complete other tasks without having to get out of their chairs. Wheelchair bags can be attached to the back of the seat and filled with personal effects like a smartphone or wallet during outings. Bags can also make it easier for wheelchair users to carry items around their homes.
Wheelchair Comfort
Wheelchair accessories can improve the overall level of comfort for users. Wheelchair cushions can be placed on the seat and along the backrest to provide extra padding. Some cushions are even equipped with alarms that warn caregivers if users slip out of place. Head positioners can be attached to wheelchairs to keep the head and neck properly aligned. This improves posture and can reduce pressure and strain on the spine.
Wheelchair Options
Before purchasing any wheelchair accessory, make sure to read the product descriptions carefully. Some accessories are designed only to fit a specific model of wheelchair or for wheelchairs from one manufacturer. Others may work with any wheelchair of a certain size. You may need to measure your wheelchair to ensure that a new accessory will fit. Make sure to closely follow the installation and usage instructions included with your new wheelchair accessory to ensure you get the most out of the product.
Movilidad y accesorios pediátricos, Sillas de ruedas, Accesorios para andadores con y sin ruedas, Walkers