Customer reviews for Itek Wireless Mouse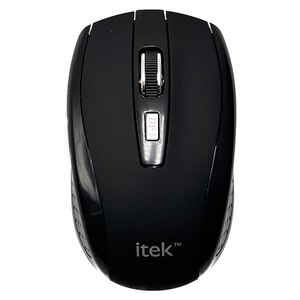 Los precios en línea puede ser diferentes a los precios en tiendas
Reviewed 2 months ago
Cumple mis expectativas
De 5
Came to the beach for a couple weeks and my wife brought along her laptop for some business use but she forgot her wireless mouse back at home. I know CVS has some office supplies but never thought I'd find a wireless mouse hanging amongst the other office related products. Besides actually finding a replacement mouse, my wife loves it! She says it works as well as the Microsoft mouse she's been using. And a surprising discovery was the auto off feature that shuts the mouse off after a period of no use. Simple plug and play, very accurate tracking and under $15, can't beat it! Highly recommended.
0 users found this review helpful.
Reviewed 9 months ago
0 users found this review helpful.
Details for Itek Wireless Mouse