Los miembros de CarePass
TM
Mostrando 1-20 de
99 productos
Instrumentos para masajes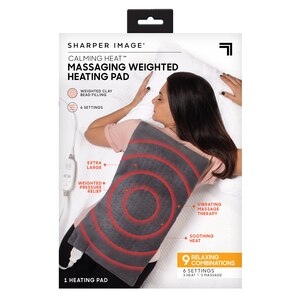 Sharper Image - Almohadilla térmica masajeadora con peso
Sharper Image
o
en pedidos de $35 o más.
Sharper Image Calming Heat Massaging Weighted Heating Pad with 12 Settings
Sharper Image
Envío gratis con pedidos de $35 o más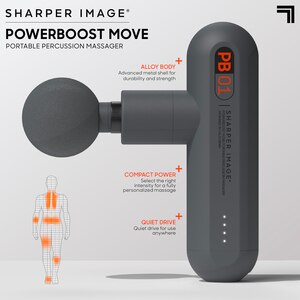 Sharper Image Powerboost Move Portable Percussion Massager
Sharper Image
Envío gratis con pedidos de $35 o más
Envío gratis con pedidos de $35 o más
Pure Enrichment PurePulse Pro Advanced TENS Muscle Stimulator
Pure Enrichment
Envío gratis con pedidos de $35 o más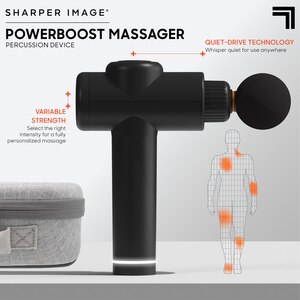 o
en pedidos de $35 o más.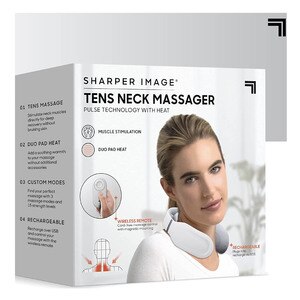 Envío gratis con pedidos de $35 o más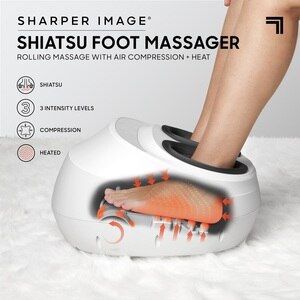 Sharper Image Shiatsu Foot Massager with Air Compression + Heat
Sharper Image
Envío gratis con pedidos de $35 o más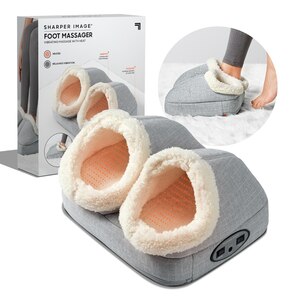 Sharper Image - Masajeador personal para pies con vibración y calor
Sharper Image
o
en pedidos de $35 o más.
CVS Health Deep Tissue Massage Roller Ball, Assorted Colors
CVS Health
Precio con CarePass
™
$7.99
o
en pedidos de $35 o más.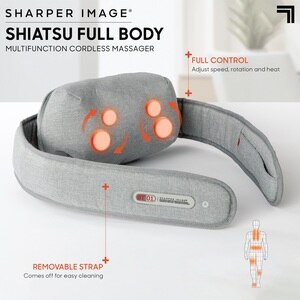 Sharper Image Shiatsu Full Body Multi-Function Cordless Massager
Sharper Image
Envío gratis con pedidos de $35 o más
Los precios en línea puede ser diferentes a los precios en tiendas.
Productos relacionados
Ver categorías relacionadas
Massage Tools
Massages may help to relax muscles, improve flexibility, reduce injury, increase immunity and improve sleep. But it can be cost-prohibitive to get massages at a spa on a regular basis. At-home massage tools might not provide the same level of care and comfort, but they may help to relieve the tension when you need it most.
Handheld Massagers
Small, handheld massagers provide a perfect way to hit the spots that are causing you the most trouble. From massagers that can be used anywhere on the body to tools designed specifically for the feet, back or neck, you can get some relief where you need it most. Handheld options also include massage guns. Massage guns offer a deep tissue massage to the direct area you are experiencing pain or muscle soreness or used all over for a full body massage. Massage guns are especially useful for athletes and people who workout often, but really anyone experiencing any muscle pain can use one. The vibrations and the kneading from the massage gun help provide almost immediate pain relief by providing an intense muscle massage. Massage guns can be very strong so make sure they are being used properly to avoid any further damage to your muscles.
Massage Foam Rollers
If you are a runner or exercise a lot, at some point you may experience sore muscles or a slight injury. Foam rollers can be an effective way of doing self-body maintenance. Find where your muscles are the sorest and then roll it for 20 to 30 seconds to give the tender areas a chance to release. If this causes you extreme pain, back off the pressure or stop and consult a physician. Start slow and build up to help relax the tension in your muscles and ligaments that are suffering from overuse.
Pillow Massagers
Massage cushions that go on top of an office chair or couch are the perfect way to relax tension while sitting and working. These hit the tender spots in your shoulders, neck and back that develop from sitting in front of the computer for hours. Many cushions also wrap down around to the bottom of the seat, massaging your gluteus and upper leg muscles as well.
Massage pillows can pinpoint all the same areas as a cushion, though they can only do a small area at a time. From your neck to shoulders to lower back, a massage pillow can help relax and loosen muscles with its rotating nodes.
In the end, it will take some trial and error to find the massage tool that will work best for you. If you think you have an injury or other underlying medical condition causing your pain, you should visit a medical professional in order to receive an accurate diagnosis.
What are the Best Massagers Brands?
Does CVS Sell Massagers?
Yes, CVS sells a variety of Massagers in stores and online.
How to Use Massagers
There are many different types of massagers and massage tools for you to choose from. For example, the Sharper Image Powerboost Deep Tissue Massager may look a little intimidating but is very easy to use. This massager comes with different nodes to attach to the base of the massager so you can target the specific areas you wish to. Simply choose the node that will work best for your situation, switch the massager into its on position, and then gently hold the tool on the desired part of the body you wish to massage.
How to Massage Yourself at Home
Giving yourself a self massage at home can be an easy task if you have the right tools by your side. While it may not be the same as going to the spa and getting a professional massage, you still can get some relief at home without spending a ton of money on spa visits. For example, if you choose to purchase the Wahl Percussion Deep Tissue Massager, you can give yourself a deep tissue massage right at home! All you need to do is choose one of the four attachment heads this product comes with, choose your desired speed, and work it gently over the area that has been causing you pain or discomfort. It's very easy to use and you'll be able to have a self massage anytime you need it.
How To Save On Massagers From CVS
Join CarePass today to save on Massagers. Enjoy great offers and deals when you sign up. Check the weekly deals and download the CVS App today for exclusive coupons!
Does CVS Deliver Massagers?
Yes, CVS offers free fast shipping on Massager orders over $35. Most orders are delivered within 1-4 days.
Are Massagers Available For Same Day Pickup?
Massagers are available for same day pickup at most locations, check your local stores availability and add to cart to pick up today.