rareESSENCE Aromatherapy Wild Crafted Essential Oil, 5ml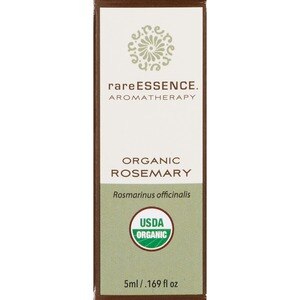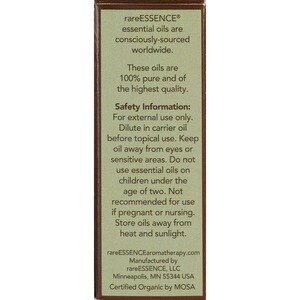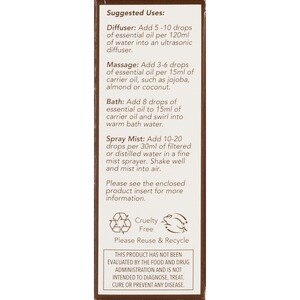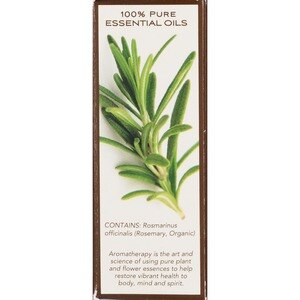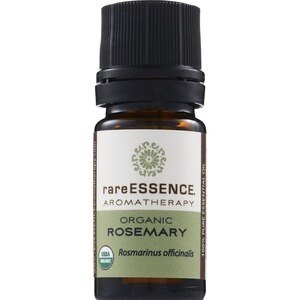 rareESSENCE Aromatherapy Wild Crafted Essential Oil, 5ml
0.17 oz, 0.01 lb. N.º de artículo 292066
rareESSENCE supplies the finest quality Tunisian Rosemary, which is a superior aromatherapy oil. Rosemary is a classic "get up and go" oil! Try adding 3 drops of Rosemary, 2 drops of Lemon and 1 drop of Peppermint oil to a bath for a refreshing burst.
Specifications

| | |
| --- | --- |
| Problema | Inmunología |
| Formulario | Oil |
| Product type | Essential oils |
| Cantidad | Single pack |
| Aroma | Con perfume |
Wild Crafted Rosemary (rosmarinus officinalis) Essential Oil
Can be used in massage, baths, vaporizors, car diffusers, compress, foot soaks, for inhalation, or in a spray mist. For external use only unless prescribed by a healthcare practitioner. For topical use, a carrier oil or unscented lotion should always be used - dilution guidelines are included in the information packet.
Essential oils are very concentrated and powerful, and precautions should be taken. If in any doubt about their safe use or effects, consult a qualified aromatherapist or seek medical advise. Some general guidelines for safe use are: Keep out of reach of children and pets. For external use only unless prescribed by a healthcare practitioner. Evitar el contacto con los ojos y las membranas mucosas. Seek professional/medical advice before use if you are pregnant. Dilute before use on skin (or in the bath if you have sensitive skin). Seek medical advice before use if you have a medical condition (such as epilepsy, high blood pressure, etc). If you have an adverse reaction to an essential oil, stop use immediately and seek professional medical advice. This product has not been evaluated by the Food and Drug Administration. Product is not intended to diagnose, treat, cure, or prevent any disease.