ReaLime 100% Lime Juice, 15.0 OZ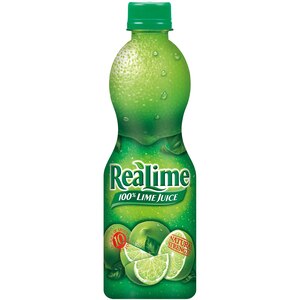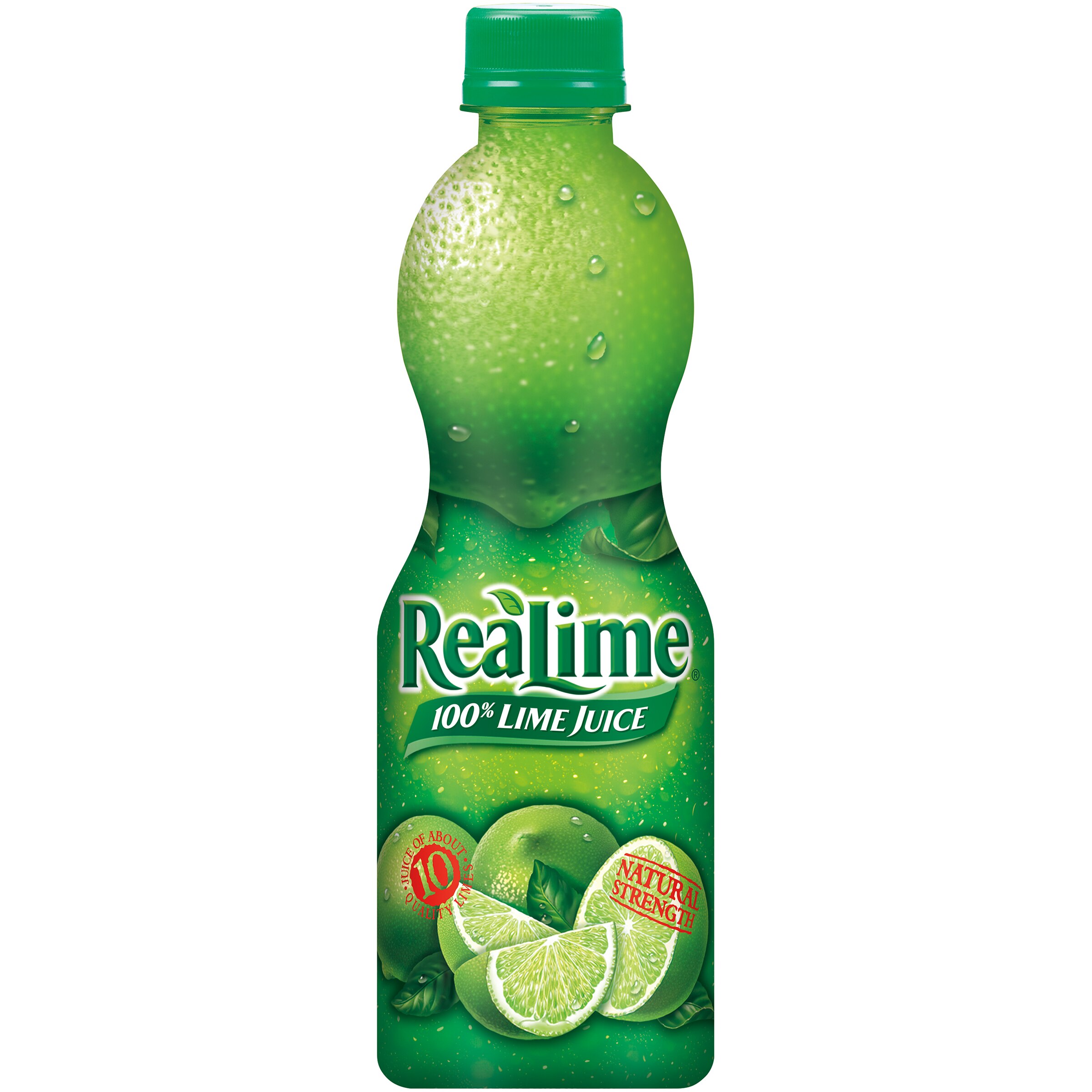 ReaLime 100% Lime Juice, 15.0 OZ
15 oz, 1.08 lb. N.° de artículo: 247270
ReaLime is 100% real lime juice made from concentrate, and it's an authentic, hassle-free alternative to fresh lime juice. ReaLime is a space-saving kitchen sidekick, ideal for adding a fresh zip of lime to your favorite seafood and poultry recipes, plus it's great in meat marinades and it adds a bright splash of flavor to salads and dressings. Since 1934, ReaLime has been a trusted brand to deliver quality lime juice.
100% lime juice from concentrate
Great for use in recipes, meat marinades, and salads
Natural Strength
Great alternative to fresh limes
One 15 fluid ounce bottle
Specifications

| | |
| --- | --- |
| Formulario | Líquido |
| Primary flavour | Cítrico |
| Product type | Jugos |
| Cantidad | 1-20 oz |
ReaLime 100% Lime Juice, 15.0 OZ
Lime Juice From Concentrate (Water, Concentrated Lime Juice) And Contains 2% Or Less Of: Lime Oil, Sodium Benzoate (Preservative), Sodium Metabisulfite (Preservative).
Información nutricional
Serving Size: 1 tsp. (5mL)
Porciones por envase: 89
| Nutrientes | Cantidad por porción | Valor diario en % |
| --- | --- | --- |
| Calorías | 0 |   |
| Grasa total | 0 g | 0% |
| Sodio | 0 mg | 0% |
| Total de carbohidratos | 0 g | 0% |
| Proteínas | 0 g |   |
Información nutricional
Serving Size: 1 tsp. (5mL)
Porciones por envase: 89
| Nutrientes | Cantidad por porción | Valor diario en % |
| --- | --- | --- |
| Calorías | 0 |   |
| Grasa total | 0 g | 0% |
| Sodio | 0 mg | 0% |
| Total de carbohidratos | 0 g | 0% |
| Proteínas | 0 g |   |
Información nutricional
Serving Size: 1 tsp
Porciones por recipiente:
| Nutrientes | Cantidad por porción | Valor diario en % |
| --- | --- | --- |
| Calorías |   |   |
| Calorías de la grasa |   |   |
| Grasa total |   | 0% |
| Grasa saturada |   | 0% |
| Grasas trans |   |   |
| Colesterol |   | 0% |
| Sodio |   | 0% |
| Potasio |   | 0% |
| Total de carbohidratos |   | 0% |
| Fibra dietaria |   | 0% |
| Fibra soluble |   |   |
| Fibra insoluble |   |   |
| Azúcares |   |   |
| Proteínas |   |   |
| Vitamina A |   | 0% |
| Vitamina C |   | 0% |
| Calcio |   | 0% |
| Hierro |   | 0% |
| Vitamina D |   | 0% |
| Vitamina E |   | 0% |
| Riboflavina |   | 0% |
| Niacina |   | 0% |
| Vitamina B-6 |   | 0% |
| Vitamina B-12 |   | 0% |
| Fósforo |   | 0% |
| Magnesio |   | 0% |