vitaminas y suplementos para la salud de


huesos y articulaciones
Mostrando 1-1 de
1 productos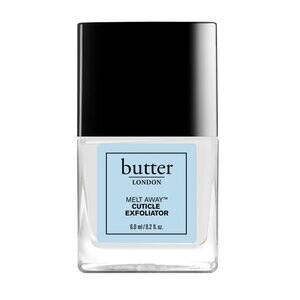 Los miembros de CarePass
TM
Los precios en línea puede ser diferentes a los precios en tiendas.
Bone and Joint Supplements
Without healthy bones and joints, it's simply not possible to live life to the fullest. Whether you're at risk for bone loss or are suffering from joint pain and stiffness, supplements may provide a solution to address your concerns. CVS carries a diverse assortment of bone and joint supplements and makes it simple to shop online by strength, form and more.
Bone Supplements With Calcium
Calcium is the most abundant mineral in the human body, and 99 percent of your supply is stored in your bones. The mineral is essential for keeping bones and teeth strong. With age, people often need more calcium in order to maintain healthy bones. As a result, doctors frequently recommend calcium supplements for people aged 55 to 65 and over. Studies show that calcium supplements may decrease the risk of bone loss and osteoporosis.
Joint Vitamins
In addition to calcium, there are a number of other essential minerals that play a role in bone health. Your body requires vitamin D in order to properly absorb calcium from supplements and foods. Because of this, medical providers often recommend that those taking calcium supplements also add a vitamin D supplement to their diets. Some products provide both calcium and vitamin D to simplify supplementation. Magnesium, zinc, citrato de calcio, and vitamin K are also sometimes taken to support bone health.
Glucosamine and chondroitin supplements are both commonly taken to promote joint health. Both substances are found naturally in the body and help to cushion and insulate the joints. Research shows that supplements that contain natural or synthetic glucosamine and chondroitin may provide protective benefits and support proper function of the joints. Medical providers may recommend supplements to individuals with arthritis as a result. You can choose from standalone glucosamine and chondroitin supplements and combination supplements that provide some of each substance.
Best Joint Supplement
Not all supplements are ideal for everyone, making it important that you discuss your concerns about bone and joint health with your doctor before using any product. Your medical provider can help you determine which supplement is best for you and how much you should take each day. Once you have your health-care provider's recommendations, you can filter products to quickly find the right bone and joint health supplement. Once you receive the product, read the manufacturer's directions for use carefully and follow them closely unless your medical provider tells you otherwise.
Búsquedas relacionadas
vitamina b6, vitamina b12, turmeric for bones, calcium for bones, fish oil for bones, gluten free vitamin d