Mostrando 1-2 de
2 productos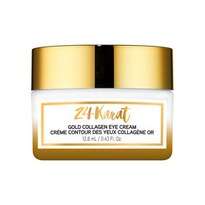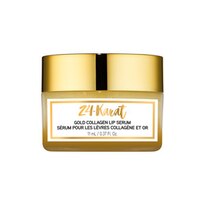 Los precios en línea puede ser diferentes a los precios en tiendas.
Collagen For Anti-Aging
Collagen plays a key role in maintaining your skin's elasticity as it helps to form the connective tissue in your body, but this essential protein is produced less as you age. Vital in your skin's ability to stretch and stay supple without sagging, collagen keeps you looking young and your joints moving with ease. Because this complex protein is diminished with age, your body craves it more and more. A diet rich in eggs, chicken, leafy greens, berries, bone broth, and beans can help to deliver collagen to your body from the inside, while anti-aging collagen-based creams and serums can offer a welcome dose topically.
Collagen Anti-Aging Cream
Crucial for youthful-looking skin, collagen can help to ward off wrinkles and plump fine lines. When a healthy diet is not quite enough, a collagen anti-aging cream from CVS can deliver the welcome complex protein to your skin for a smoothing solution that can work to diminish signs of aging on your face and neck. Find your favorite collagen-rich anti-aging cream at your local CVS or peruse the wares available online with a speedy delivery direct to your door.
Collagen Anti-Aging Serum
A serum offers a higher concentration of the active ingredients your skin craves such as collagen and vitamin C, delivering a more intense dose of your desired skin solutions. When applied topically, collagen acts as a hydrator, boosting your skin's ability to retain water and producing a more plump appearance.
Best Collagen For Anti-Aging
With over 16 different kinds of collagen and each containing 19 amino acids, this complex protein proves to be vital in maintaining everything from bone and joint health to skin's suppleness and a muscle's ability to stretch. Of the many different kinds of collagen, types 1 and 3 may be most beneficial in your efforts towards anti-aging as they work to improve skin health and elasticity.