Los miembros de CarePass
TM
Mostrando 1-6 de
6 productos
Breathe Right Extra Strength Clear Allergy Nasal Strip, 10 CT
Breathe Right
Envío gratis con pedidos de $35 o más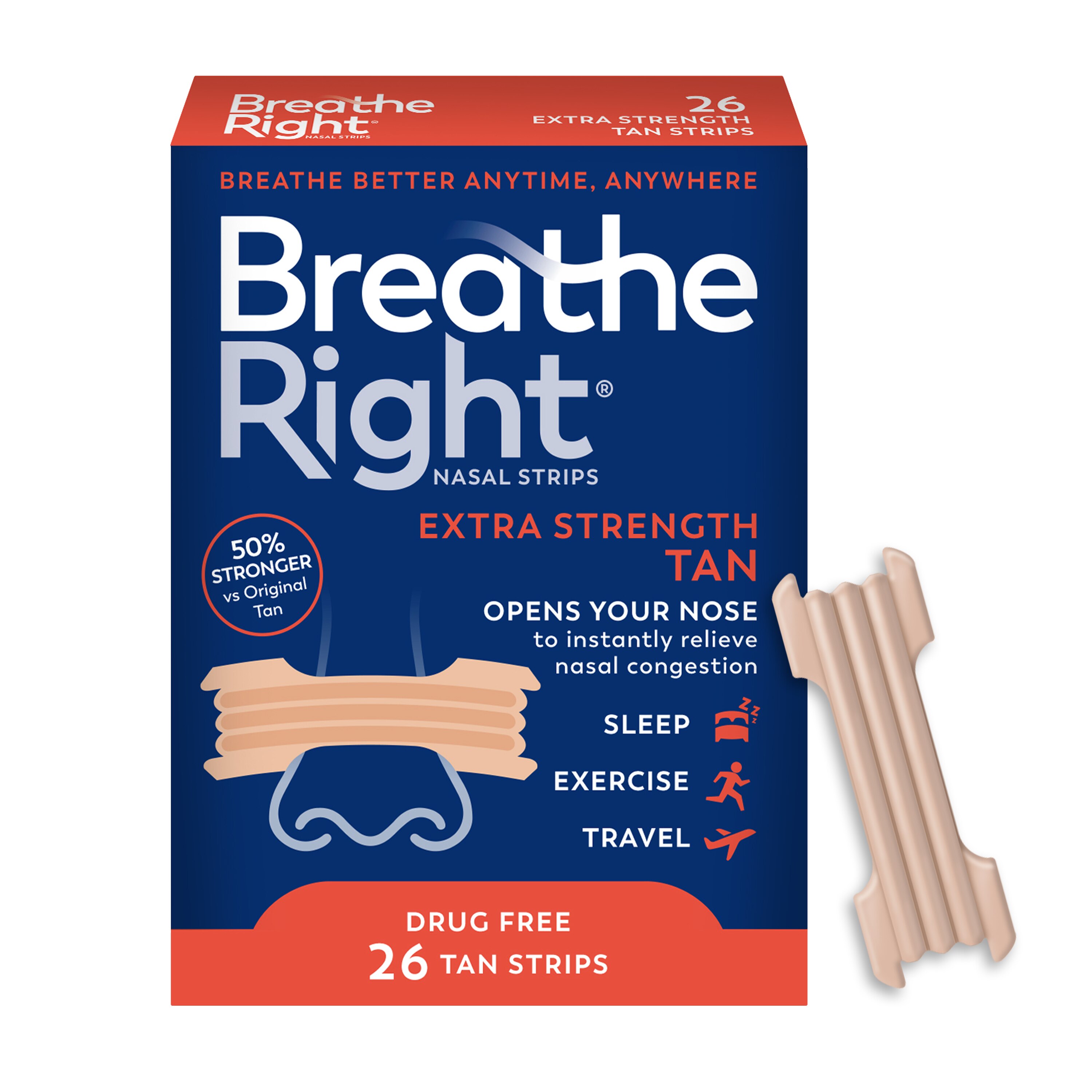 Breathe Right - Tiras nasales para dejar de roncar, sin fármacos, Extra Tan, 26 u.
Breathe Right
o
en pedidos de $35 o más.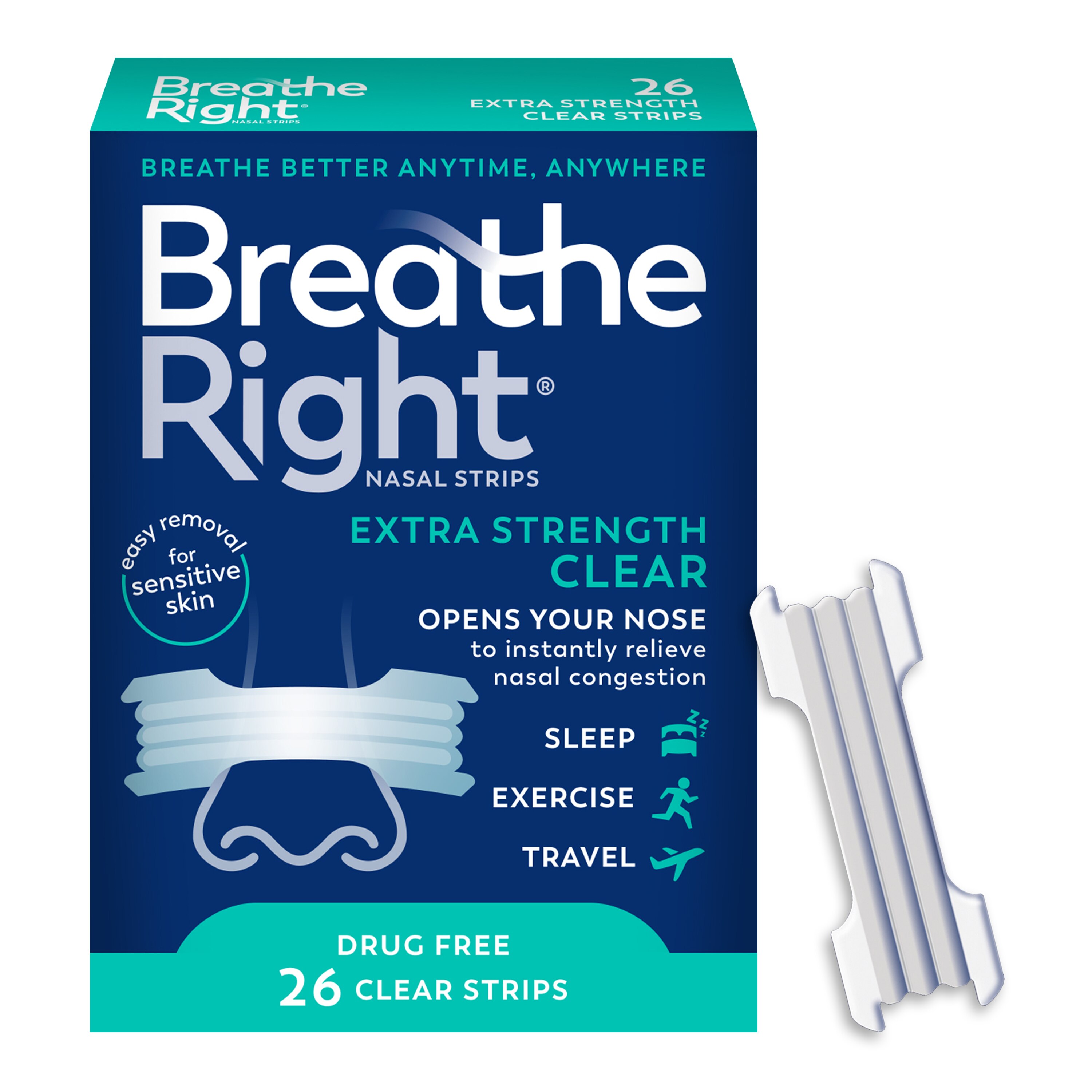 o
en pedidos de $35 o más.
Breathe Right Original Nasal Strips, Drug-Free, Tan, 30 CT
Breathe Right
o
en pedidos de $35 o más.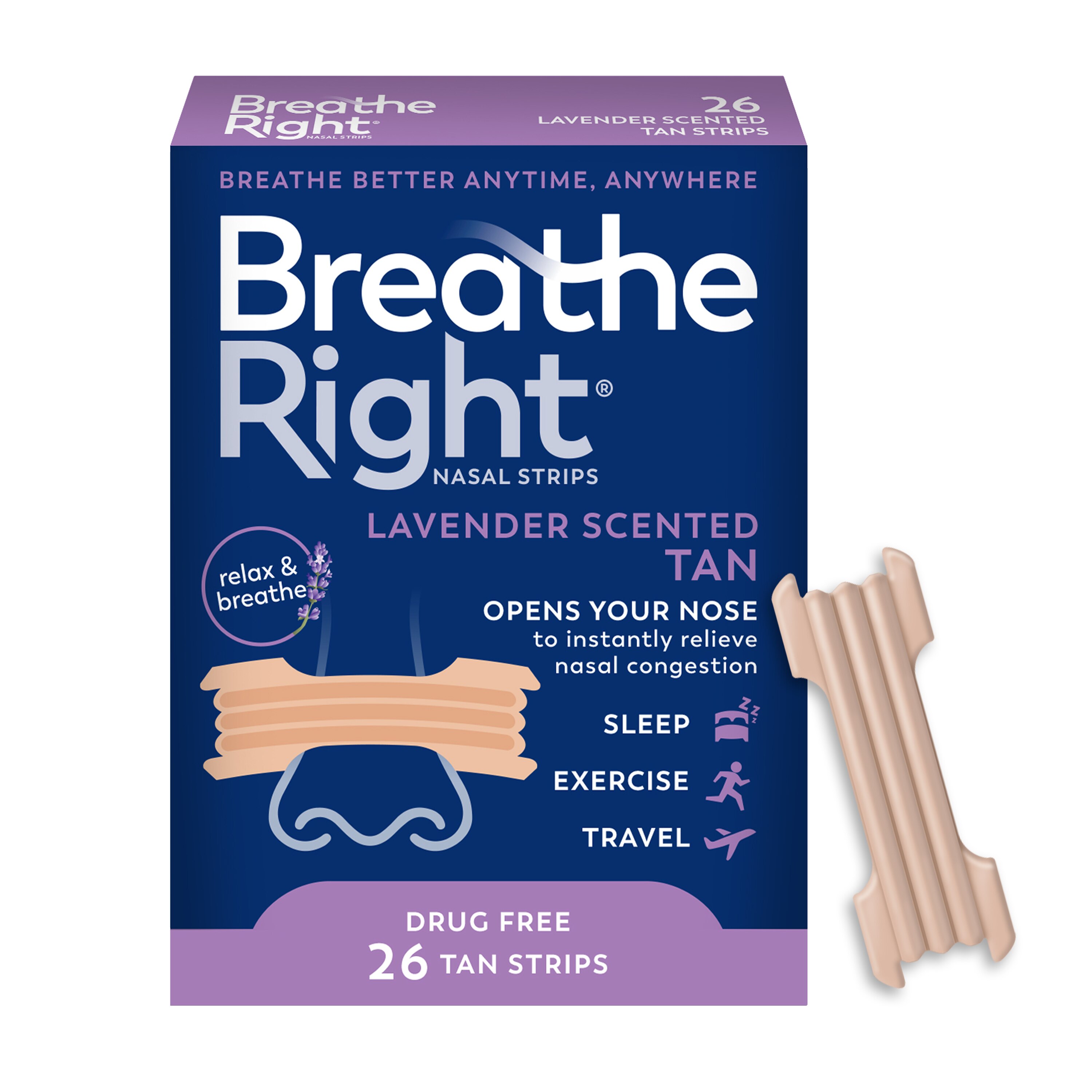 Breathe Right Calming Lavender Scented Nasal Strips to Help Stop Snoring, Drug-Free
Breathe Right
o
en pedidos de $35 o más.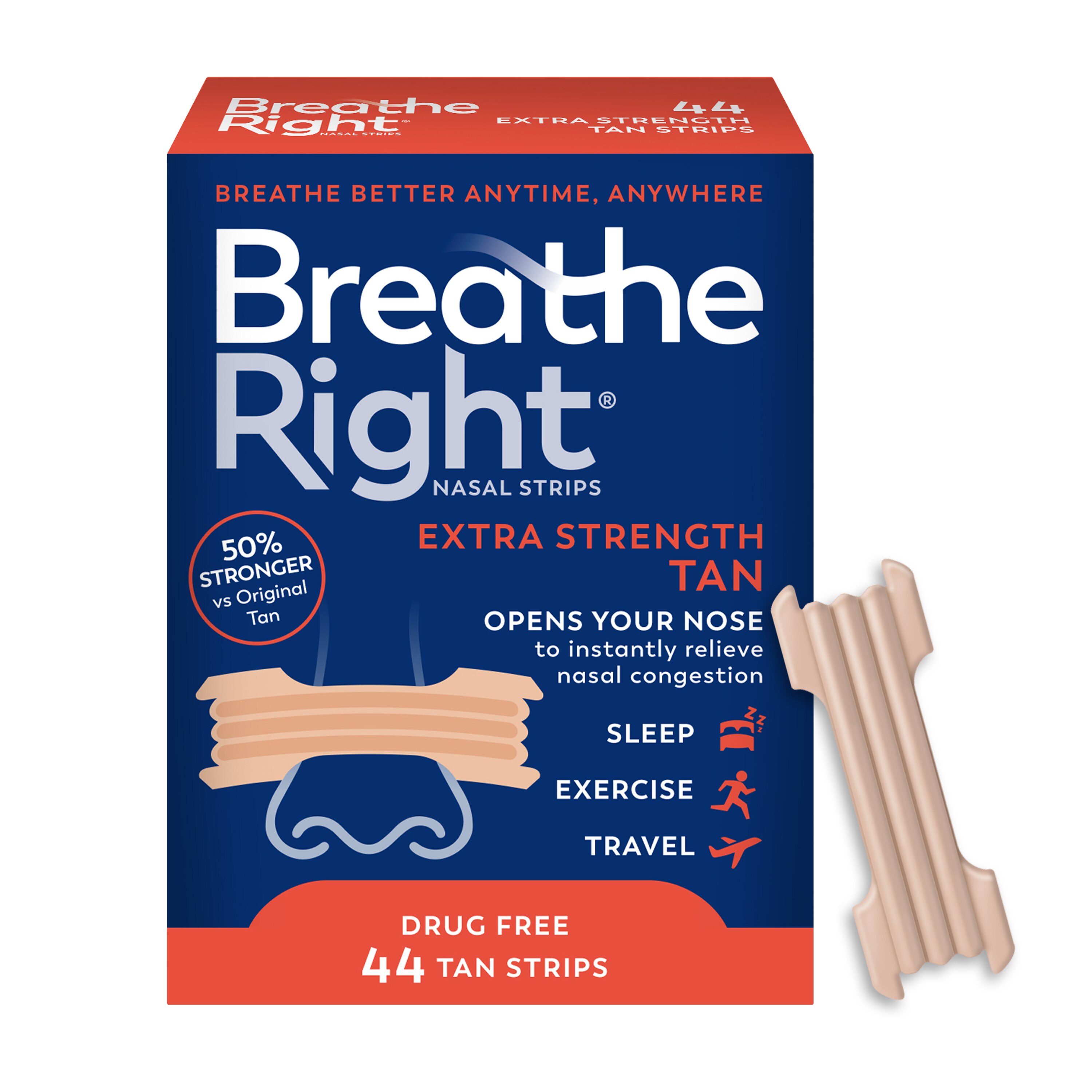 Breathe Right Extra - Tiras nasales para el alivio de la congestión nasal, sin fármacos, color tostado, 44 u.
Breathe Right
o
en pedidos de $35 o más.
Los precios en línea puede ser diferentes a los precios en tiendas.
How Do Breathe Right Strips Work?
Breathe Right strips are made of flexible, springy bands with a special 3M adhesive on one side to stick to the nose. When the band attempts to straighten back to its original shape, it gently lifts the sides of the nose to open up the nasal passages, providing instant relief. When the Breathe Right strip is applied, it widens the nasal valve by mechanically pulling open the flexible cartilage walls of the nasal valves so that it's easier to breathe at night without drugs or other medications.
How To Apply Breathe Right Strips
Start with a clean, dry face that doesn't have any moisturizer or other treatments on it, and make sure that your nose is clean and thoroughly dry. Remove the protective liner to expose the adhesive of the Breathe Right strip and position it onto your nose. The strip should be centered just along the width of your nose, and the tabs should be located on the flared part of the nostril without covering them entirely. Gently rub the strip to secure it to your nose and make sure you choose the appropriate size. To remove the strip, wash your face or shower with warm water to help loosen it from the ends. Lift the strip using one hand on each tab until it's removed from your nose.
Do Breathe Right Strips Help With Snoring?
If you suffer from nighttime nasal congestion, it can lead to snoring since you are more likely to breathe through your mouth when the airflow through the nasal passages is constricted. Breathe Right strips can improve airflow to the nose, helping to reduce snoring. One study showed that 90% of snorers had better sleep when they applied Breathe Right strips before bedtime. However, those with possible sleep apnea should talk with their doctor for the best treatment options.
How Long Can You Wear Breathe Right Strips?
You can wear Breathe Right strips for up to 12 hours at a time unless it falls off sooner.
Does CVS Carry Breathe Right Products?
Yes, CVS sells a variety of Breathe Right products in stores and online.
Are Breathe Right Products Available for Same Day Pick Up?
Select Breathe Right products are available for same day pick up at most locations. Check your local stores for availability and add to cart to pick up today.
Does CVS Deliver Breathe Right Products?
Yes, CVS delivers Breathe Right products to your home. Delivery is always free over $35, or join CarePass to enjoy free shipping on a variety of items.
How To Save On Breathe Right Products?
Join CarePass today to save on Breathe Right products. Enjoy great offers and deals when you sign up. Check the weekly deals and download the CVS App today for exclusive coupons!