Cómo conseguirlo
Recogida no disponible
Cambiar tienda
Los miembros de CarePass
TM
Mostrando 1-8 de
8 productos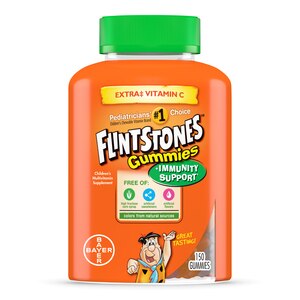 Flintstones Plus Immunity Support Children's Multivitamin Supplement Gummies, 150CT
Flintstones
Envío gratis con pedidos de $35 o más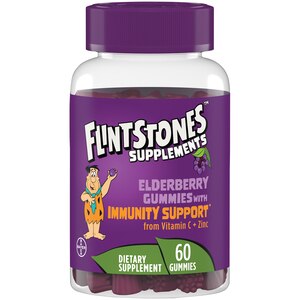 Flintstones Kids Elderberry Gummies with Immunity Support, 60 CT
Flintstones
Envío gratis con pedidos de $35 o más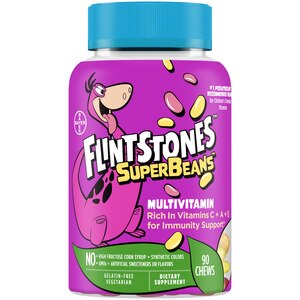 Flintstones SuperBeans Multivitamin with Immunity Support, 90 CT
Flintstones
Envío gratis con pedidos de $35 o más
Flintstones Plus Immunity Support Chewable Vitamins 60ct
Flintstones
Envío gratis con pedidos de $35 o más
Suplemento vitamínico pediátrico en gomitas Flintstones Complete
Flintstones
o
en pedidos de $35 o más.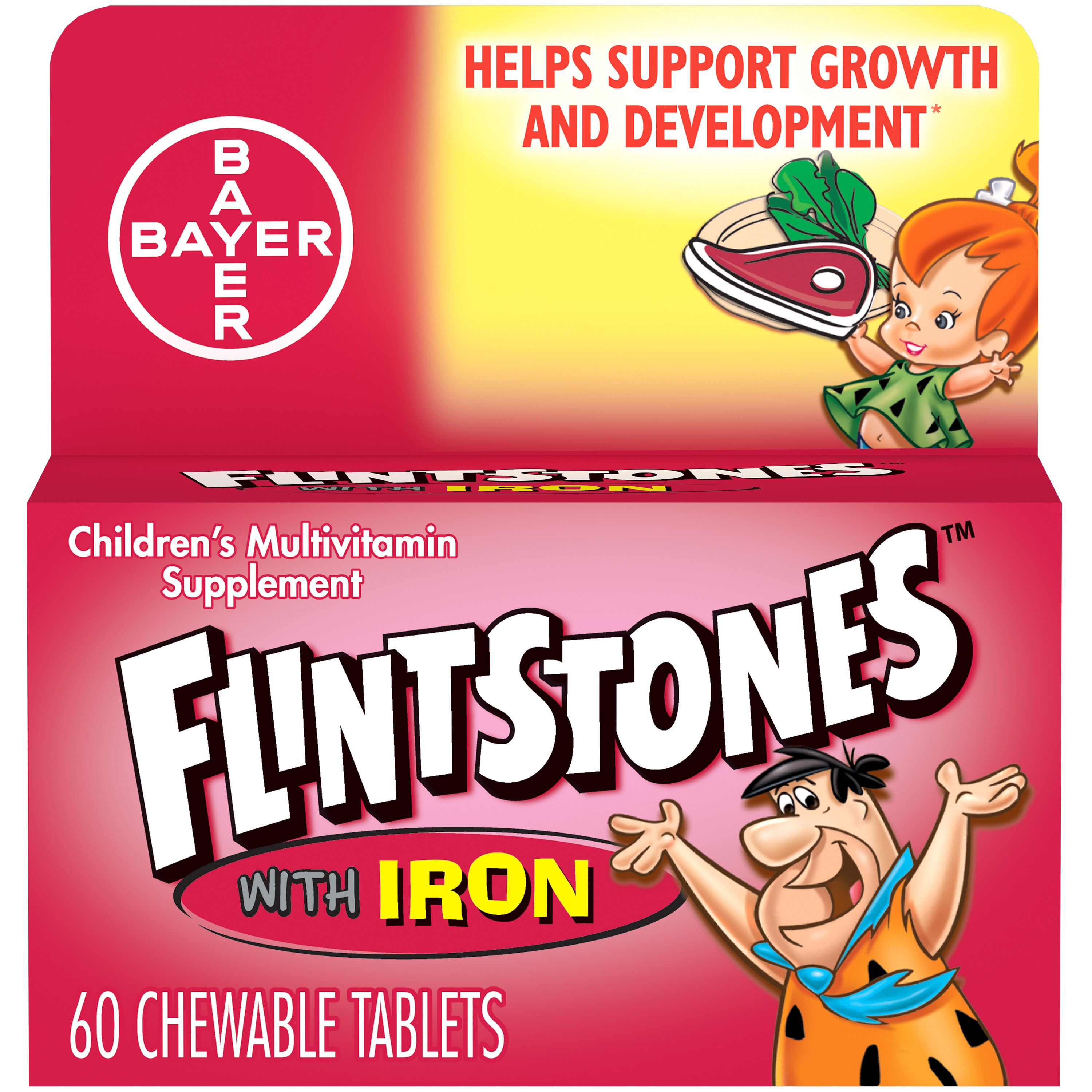 Flintstones - Suplemento multivitamínico para niños en tabletas masticables con hierro, 60 u.
Flintstones
o
en pedidos de $35 o más.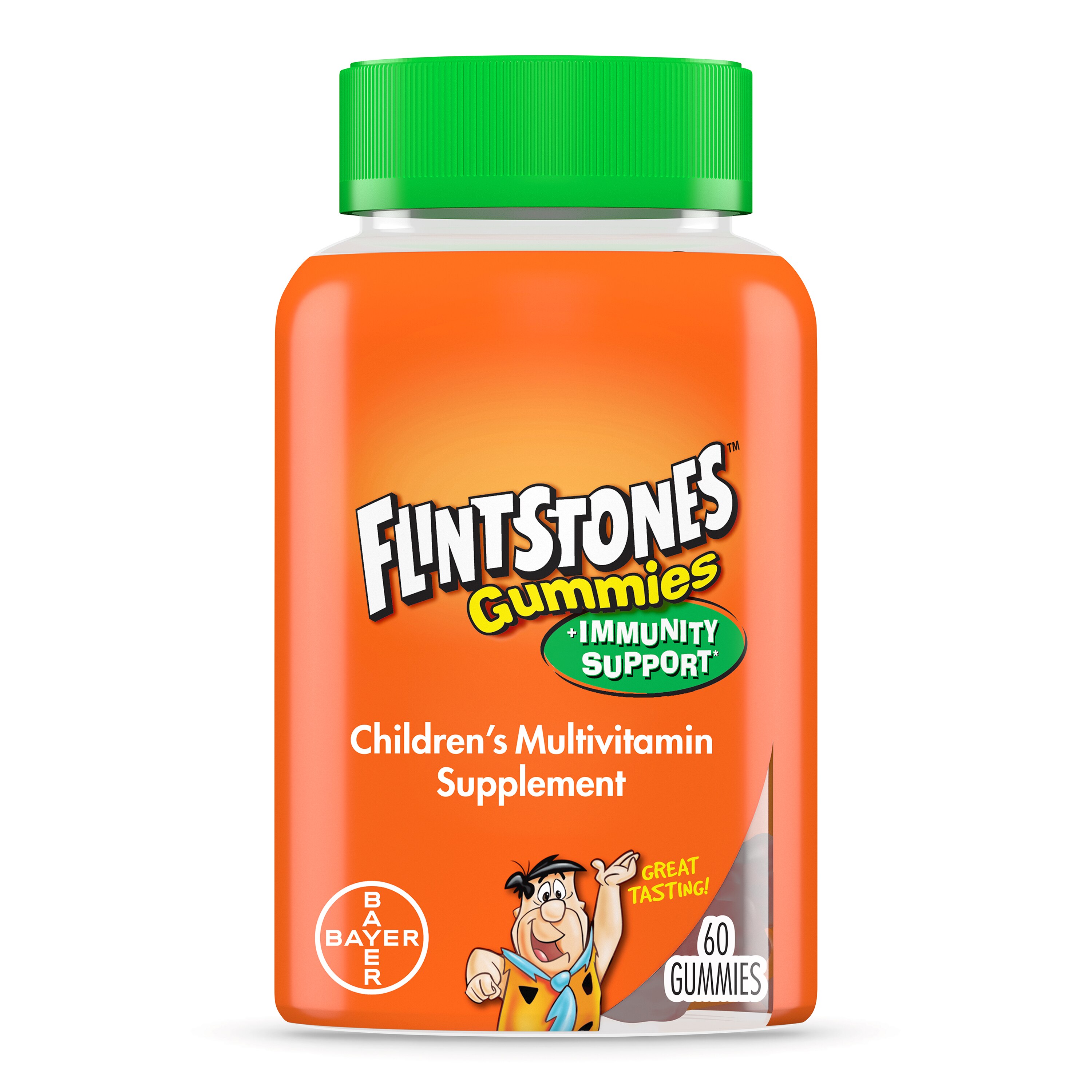 Flintstones Plus Immunity Support - Suplemento multivitamíco/multiminerales para niños en gomitas, 60 u.
Flintstones
o
en pedidos de $35 o más.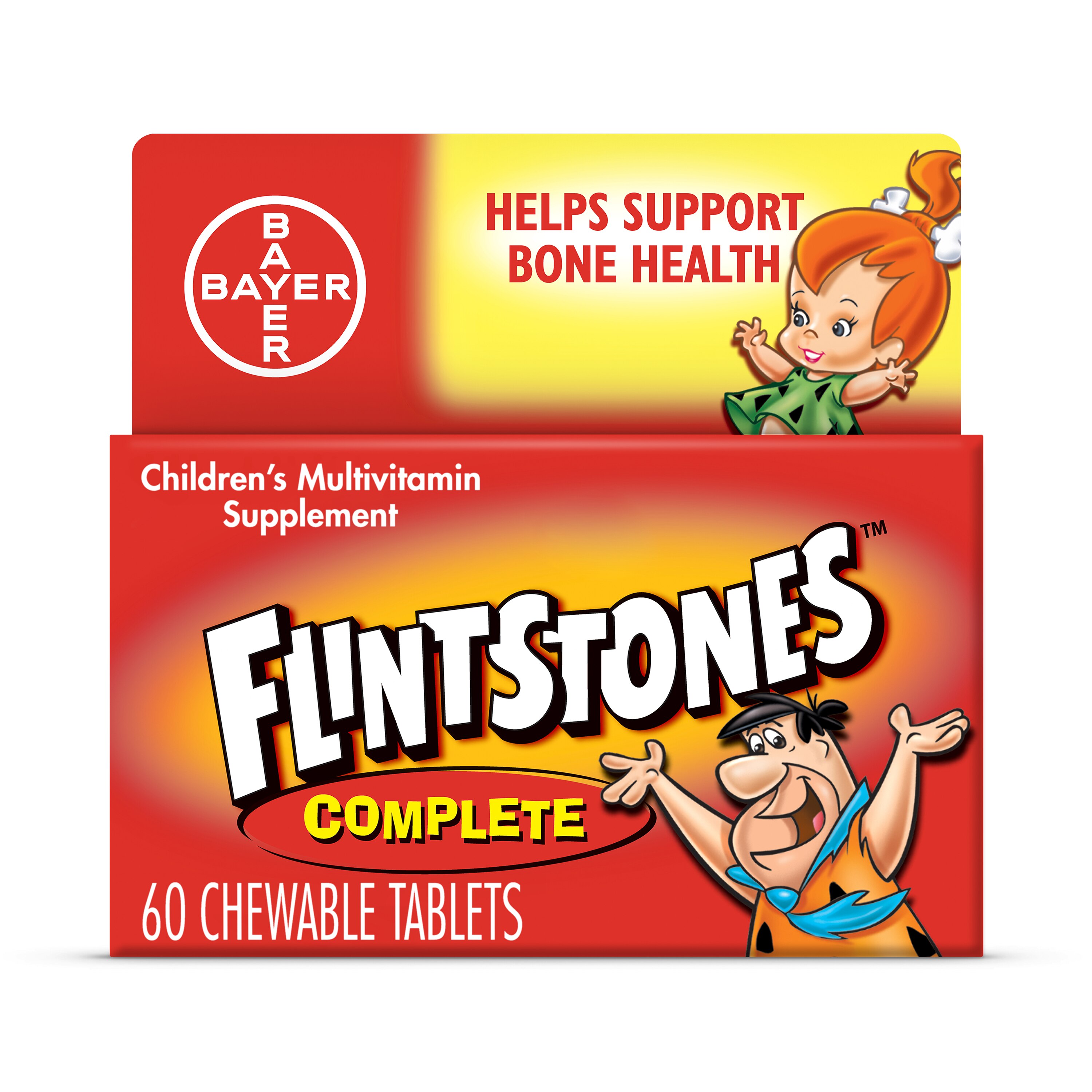 Flintstones Complete - Tabletas másticables con suplemento vitamínico, para niños
Flintstones
o
en pedidos de $35 o más.
Los precios en línea puede ser diferentes a los precios en tiendas.
Flintstones Vitamins
Flintstones is a multivitamin product used to prevent, treat, and manage vitamin deficiencies in children as a result of poor diet and illnesses. However, they are also recommended for pregnant women to promote fetal development and enhance infant health. Flintstones are produced in several variants, including chews, bites, and gummies. Additionally, they have natural flavors and colors that attract children's attention. Consequently, they intrigue children while replenishing essential nutrients that support positive physical and mental development. Vitamins are imperative building blocks in the human body. Therefore, administering Flintstones helps to enhance children's body functions and maximize healthy development.
Flintstones Gummy Vitamins
Flintstone gummy vitamins are designed to meet teenagers', children's, and toddlers' nutritional needs due to their rich vitamin and mineral levels. The gummies are flavored, easy to chew, and can be used by adults and children from two years old. Taking the product involves chewing the gummies for extended periods, allowing the body to absorb all the vitamins through the gut. It is advisable to serve children of two to three years old with only one gummy, while children of four years and above children can have two gummies daily. Flintstone gummies provide children with nutritional support to keep them active for the whole day. Additionally, they support bone development and immune health. Therefore, pediatricians recommend them as a solution for vitamin replenishment in children.
What Is In Flintstones Vitamins?
Flintstones vitamins contain many nutrients, including biotin, zinc, iodine, pantothenic acid, folic acid, niacin, riboflavin, thiamine, vitamin E, vitamin A, vitamin D, vitamin K, vitamin B12, and vitamin B6. Similarly, they comprise minerals that help the body to regulate the heartbeat, build blood, and make hormones. The minerals found in Flintstones are zinc, iron, copper, iodine, and calcium. According to the product's site, Flintstones are free of GMOs, gluten, soy allergens, artificial sweeteners, synthetic colors, artificial flavors, wheat allergens, dairy milk allergens, high fructose corn syrup, egg allergens, aspartame, and gelatin. Therefore, they are safe for all children due to their efficacy and potency.
Who Makes Flintstones Vitamins?
Flintstones vitamins were introduced to the market in 1968 by Miles Laboratories and named after the popular sitcom, "The Flintstones". Since their inception, they have been known for their sweet flavor and candy-like taste. Bayer acquired Miles Laboratory in 1979, thus giving them the production and ownership rights. Henceforth, the organization has grown to develop unique vitamin supplements that support high-quality health development in children and adults. Flintstones gummy vitamins are one of their most successful products due to their high consumer appeal and positive feedback from medical practitioners.