Los miembros de CarePass
TM
Mostrando 1-20 de
29 productos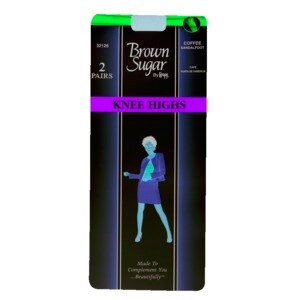 L'eggs Brown Sugar - Medias hasta la rodilla con punta transparente, Coffee 32126
L'eggs
L'eggs - Mallas con control de silueta, diseño moderno, talla B, opacas, negro
L'eggs
Los precios en línea puede ser diferentes a los precios en tiendas.
Legg's
Pantyhose have been an essential item of clothing for generations now, and they continue to be extremely popular. This simple fashion accessory is surprisingly versatile and can be used for many different things and in many different ways. When picking out pantyhose, most people turn to Leggs. Leggs is the best known and most popular brand of pantyhose out there, and with good reason.
Legg's Pantyhose
Leggs pantyhose use the highest quality materials possible to help ensure they last longer than the competition. They are more resistant to runs, rips, and other problems that often show up with other options. In addition, you can choose from a variety of different styles to meet your needs.
Legg's Pantyhose Colors
When picking out your Leggs pantyhose, make sure you pick the right color based on your skin tone and the fashion choices you are making. L'eggs women pantyhose colors can be quite diverse based on your specific need. Many women love the jet-black pantyhose, which give a classy and bold appearance. Nude pantyhose options are also very popular and are generally what people think of when they consider pantyhose. L'eggs women pantyhose lines is the perfect accessory to professional and classy women's clothing looks. You can also opt for suntan color, which will give your legs a slightly darker appearance. You can also get bold colors like red, blue, or green in some locations. Make sure you always have access to the Leggs pantyhose colors that you love most.
Does CVS Carry L'eggs Products?
Yes, CVS sells a variety of L'eggs products in stores and online.
Are L'eggs Products Available for Same Day Pick Up?
Select L'eggs products are available for same day pick up at most locations. Check your local stores for availability and add to cart to pick up today.
Does CVS Deliver L'eggs Products?
Yes, CVS delivers L'eggs products to your home. Delivery is always free over $35, or join CarePass to enjoy free shipping on a variety of items.
How To Save On L'eggs Products?
Join CarePass today to save on L'eggs products. Enjoy great offers and deals when you sign up. Check the weekly deals and download the CVS App today for exclusive coupons!