Cómo conseguirlo
Recogida no disponible
Cambiar tienda
Mostrando 1-4 de
4 productos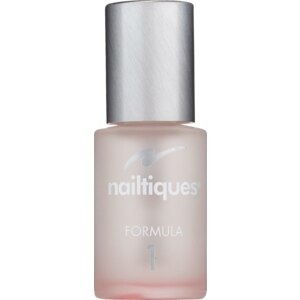 Nailtiques - Fórmula de proteínas para uñas 1
Nailtiques
o
en pedidos de $35 o más.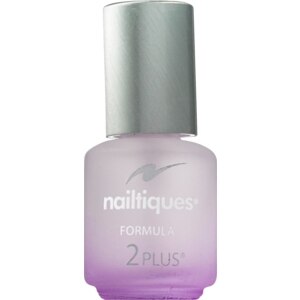 Nailtiques - Fórmula de proteínas para uñas, 2 Plus
Nailtiques
o
en pedidos de $35 o más.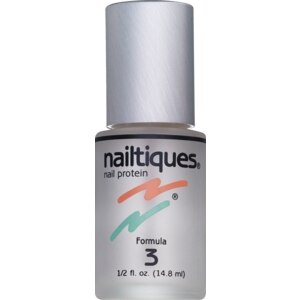 Nailtiques - Fórmula de proteínas para uñas 3
Nailtiques
o
en pedidos de $35 o más.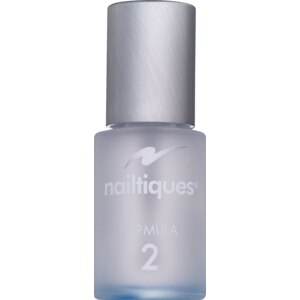 Nailtiques - Fórmula de proteínas para uñas 2
Nailtiques
o
en pedidos de $35 o más.
Los precios en línea puede ser diferentes a los precios en tiendas.
Nailtiques
Are you tired of soft, weak, or thin fingernails? If so, the products from Nailtiques are perfect for you. The Nailtiques protein formulas are designed specifically to make your nails stronger and better able to avoid breaking, peeling, and other common issues. The products from Nailtiques are made with proteins, including hydrolyzed keratin that helps to bond with your nails, allowing them to strengthen over time. Many people have found that with regular use their nails can become thicker and have a stronger, healthier look and feel. As a salon-tested and recommended product, you can be confident that you will be able to get your nails stronger faster than you might think possible.
Nailtiques Nail Protein
You can choose from multiple different Nailtiques products that are available with distinct formulas. They both offer a blend of ingredients, including key proteins, that have been chosen specifically to provide you with the strengthening you need in order to have optimal nail growth and stronger nails. Nailtiques offers their prodcuts as nail polish, targetting thin nails and problem nails to become stronger nautral nails, and the eventual nail envy of your friends. There are many reasons that your nails may not be getting the protein that they need, including diet, genetics, health, and more. Just like any other part of the body, being able to supplement the protein they get can help to give your nails the strength they need. Nail care should be a part of your personal care routine, and Nailtiques offers their nail polish as a top coat for your nails which will leave them with a nice glossy finish, or can be used a base coat before you apply nail polish so you can use this nail strengthener while looking fashionable.
Nailtiques Ingredients
Nailtiques aims to provide better nail care for natural nails by using ingredients that support cuticle health and nail growth with the Nailtiques nail protein formula. Their nail strengtheners are unbelievable, and when used as a base coat or a top coat, can provide a solution to all of your nail problems while acting as a nail hardener. Try today and see if you're eligible for free shipping!
How To Apply Nailtiques
Applying Nailtiques products is extremely quick and easy. You simply paint the product directly onto your nails just like you would with any nail polish. The formula should be placed directly onto your nails so that it comes in contact with them, to allow for maximum absorption. This means you will want to remove any nail polish or other paint you have on your nails before applying Nailtiques.
How Often To Use Nailtiques
At first, most people will use Nailtiques once per day until they are happy with the strength of their nails. From then on, you may be able to reduce the frequency of application to help maintain the strength. After the Nailtiques has completely dried, you can apply normal nail polish or other similar products on top of the nails without reducing the effectiveness of the strengthening.