Los miembros de CarePass
TM
Mostrando 1-20 de
26 productos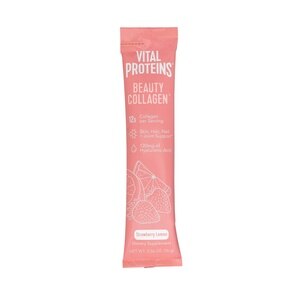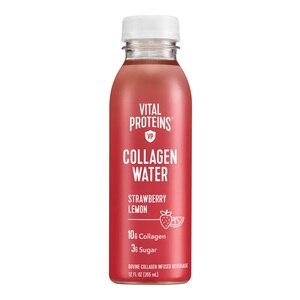 Envío gratis con pedidos de $35 o más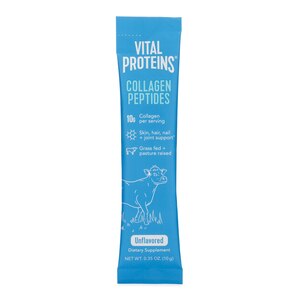 Envío gratis con pedidos de $35 o más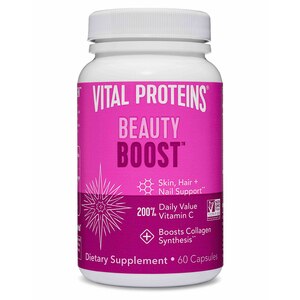 Envío gratis con pedidos de $35 o más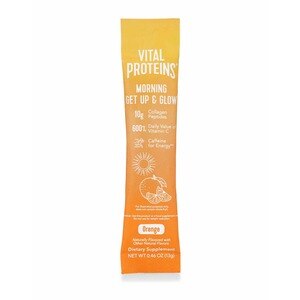 Envío gratis con pedidos de $35 o más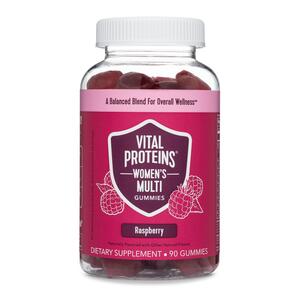 Envío gratis con pedidos de $35 o más
Envío gratis con pedidos de $35 o más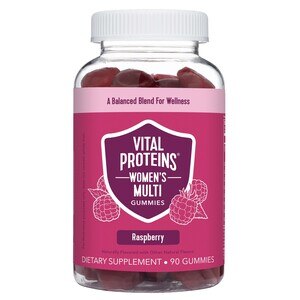 Envío gratis con pedidos de $35 o más
Envío gratis con pedidos de $35 o más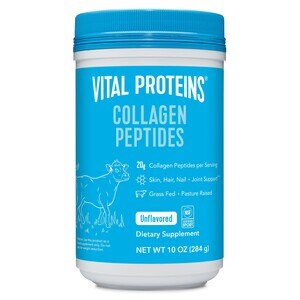 Vital Proteins Collagen Peptides - Suplemento dietario sin sabor, 10 oz
Vital Proteins
Envío gratis con pedidos de $35 o más
Envío gratis con pedidos de $35 o más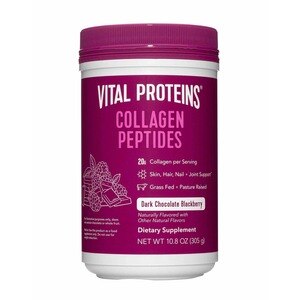 Vital Proteins Dark Chocolate Blackberry Collagen Peptides, 10.8 OZ
Vital Proteins
Envío gratis con pedidos de $35 o más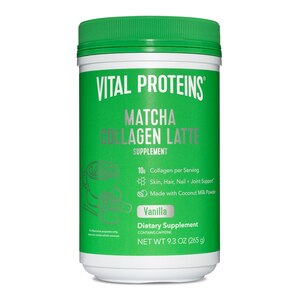 Envío gratis con pedidos de $35 o más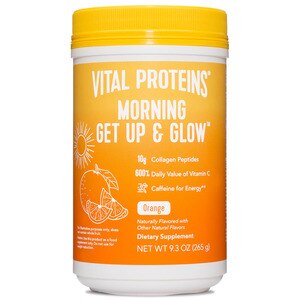 Vital Proteins Morning Get Up and Glow Orange Collagen Powder, 9.3 OZ
Vital Proteins
Envío gratis con pedidos de $35 o más
Envío gratis con pedidos de $35 o más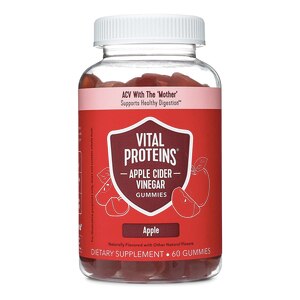 Envío gratis con pedidos de $35 o más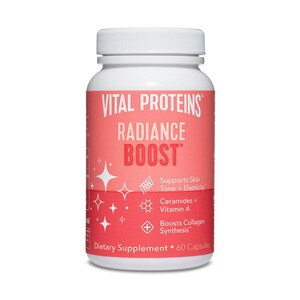 Envío gratis con pedidos de $35 o más
Envío gratis con pedidos de $35 o más
Los precios en línea puede ser diferentes a los precios en tiendas.
What Is Vital Proteins?
Want to start your wellness journey from within? Launched in 2013, Vital Proteins' goal is to enable people to live healthier and fuller lives. The company uses collagen instead of nutrient-dense foods to give its users enough amino acids to power through their day. As people age, their natural collagen production declines, and the body does not absorb nutrients as efficiently. To ensure the body can synthesize nutrients well, collagen supplements are vital. The collagen in Vital Proteins does not only help the joints but also helps healthy skin, healthy hair, and even nails. It also promises to make recovery from discomfort faster. No matter how busy or active you are, Vital Proteins will give you the wellness ammo that you need.
How To Use Vital Proteins Collagen Peptides
One of the best things about Vital Proteins collagen peptides is it's very easy to add to your diet. Las posibilidades son infinitas. Their unflavored collagen peptides are very versatile and can dissolve in cold or hot liquids easily. It also does not have any distinguishable flavor that would ruin your salad dressings, healthy smoothies, or even desserts. One of the most popular recipes is to use Vital Proteins collagen peptides powder in a matcha latte. This drink won't only give you all the benefits of collagen but also an extra boost of nutrients from Matcha, which is a ground green tea leaf. Don't want to enjoy collagen and matcha as a drink? Try experimenting with matcha crepe or cookies. For a savory collagen-packed meal, add unflavored collagen powder peptides to a comforting bowl of soup.
Is Vital Proteins Vegan?
According to their website, Vital Proteins is not vegan, and they have yet to find a plant-based source of collagen that meets all their standards. The brand offers hydrolyzed collagen peptides that are free of gluten, dairy, and sweeteners.
Where To Buy Vital Proteins?
You can buy Vital Proteins products at most health food stores, vitamin stores, directly from the manufacturer, and from CVS Pharmacy. They may also be available at some major grocery stores and general retailers.
How Much Vital Proteins Collagen Should You Take Per Day?
Vital Proteins Collagen comes with a scoop to help you measure the proper dose. Start by taking just one to two scoops of the product per day as directed per the instructions on the packaging. Two scoops contain 20 grams of collagen, so start with the smallest dose. As you continue to take the product, you may work your way up to more depending on your specific needs and how you react to the product. If you purchase the stick pack, it is recommended that you take just one stick pack per day. A 10-ounce canister should last for about half a month, while the 20-ounce canister lasts for an entire month unless you take more than what is recommended. The stick packs contain enough servings for one full month.
What Are Vital Proteins Collagen Peptides Good For?
Collagen is the most abundant protein in the body and makes up approximately one-third of the body's total protein. It is an essential amino acid that supports things like healthy joints, healthy nails, hair, and skin. Many people once obtained collagen from animal bones through the diet. Today, people are often lacking in collagen, so taking Vital Proteins Collagen can help you supplement this important protein and provide your body with the things it needs to be healthier. Taking collagen regularly may support healthier joints, reduce joint pain, and improve movement to help with physical activity. It can also strengthen your fingernails and hair to prevent breakage, split ends, and cracked nails. It may also help to improve digestion and gut health when taken regularly.
Does CVS Carry Vital Proteins Products?
Yes, CVS sells a variety of Vital Proteins products in stores and online.
Are Vital Proteins Products Available for Same Day Pick Up?
Select Vital Proteins products are available for same day pick up at most locations. Check your local stores for availability and add to cart to pick up today.
Does CVS Deliver Vital Proteins Products?
Yes, CVS delivers Vital Proteins products to your home. Delivery is always free over $35, or join CarePass to enjoy free shipping on a variety of items.
How To Save On Vital Proteins Products?
Join CarePass today to save on Vital Proteins products. Enjoy great offers and deals when you sign up. Check the weekly deals and download the CVS App today for exclusive coupons!