Los miembros de CarePass
TM
Mostrando 1-11 de
11 productos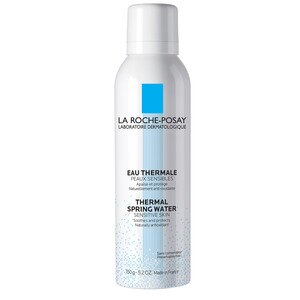 La Roche-Posay Thermal Spring Water Face Mist for Sensitive Skin
La Roche-Posay
o
en pedidos de $35 o más.
Wet n Wild Take Your Vitamins Super Nutrient Face Mist, 1 OZ
Wet n Wild
o
en pedidos de $35 o más.
Wet n Wild Care Bears Pick Me Up Hydrating Face Mist, 3.4 OZ
Wet n Wild
Envío gratis con pedidos de $35 o más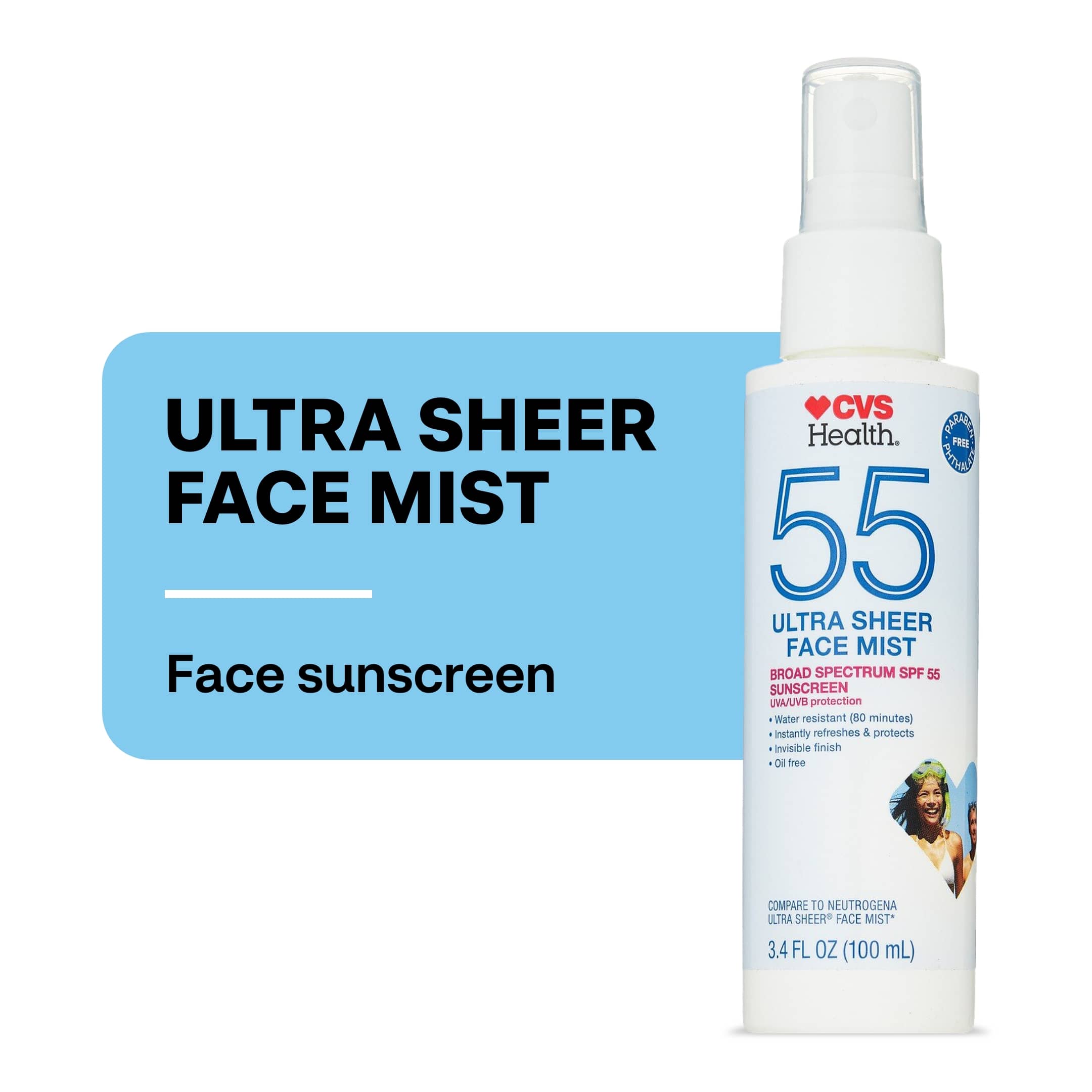 CVS Health Ultra Sheer Face Mist SPF 55, 3.4 OZ
CVS Health
Precio con CarePass
™
$11.19
o
en pedidos de $35 o más.
Neutrogena Invisible Daily Defense Face Mist, SPF 50, 3.4 OZ
Neutrogena
o
en pedidos de $35 o más.
Bondi Sands Dark Self Tanning Face Mist 1 Hour Express, 2.36 OZ
Bondi Sands
o
en pedidos de $35 o más.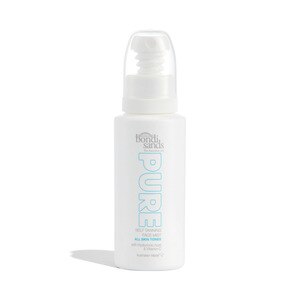 Bondi Sands Pure Self Tanning Face Mist, 2.36 OZ
Bondi Sands
o
en pedidos de $35 o más.
Los precios en línea puede ser diferentes a los precios en tiendas.
What Is The Best Face Mist?
In the world of health and beauty, face mists are quickly becoming all the rage. These cooling mists can be made in a huge variety of formulas all designed to perform different functions. When it comes to a great beauty routine, consider adding face mist to your daily regimen. You can use the mist for all kinds of things, and it usually depends on the ingredients as to what the mist can do for your skin. Before you pick up your next bottle of face mist, read on to discover a few ways it can benefit your skin and your look.
How To Use Face Mist
Face mist is a great tool to ensure your makeup looks fresh and dewy. And, if you feel like you put on way too much foundation, you can spray some face mist over the problem areas. Use your finger to blend away the excess layers, leaving behind an even, natural-looking finish. Another way to use face mist is to give new life to your skin. When you put on a foundation in the morning, your skin can lose its luster and dewy glow as the day goes on. Just spray a little bit of mist onto your face and your makeup will look luscious and brand-new. Face mist is also a popular alternative to traditional primers to keep your makeup in place all day.
Moisturizing Face Mist
If you're feeling a bit fatigued, consider using a face mist to give you a little boost. These mists generally have instant cooling properties that can wake you up out of a slump. Use them during the heat of summer for a quick cool down. You can also spray some on your neck to keep your temperature regulated. Another wonderful part of using face mist is that it's a great way to increase the absorption of moisture in the skin. Spraying the mist onto your face creates a nice layer of skin-softening moisture. Just be sure you choose a formula that says moisturizing on the bottle instead of mattifying.
Hydrating Facial Mist
If you have dry or aging skin, use a face mist for instant moisture. Pack a bottle of face mist in your makeup bag or keep some at your desk whenever you need some quick hydration. The mist is like drinking water for your skin. Use it as often as you need to for more supple and hydrated skin. It's a handy tool to use anywhere, and any time your skin feels like it needs a little bit of extra moisture.
Búsquedas populares
cat shampoo, ceramic curling iron, chair pads, cheese crackers, chewable pain killers