Mostrando 1-14 de
14 productos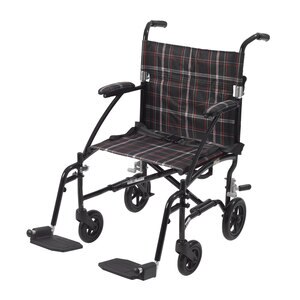 Drive Medical Fly Lite Ultra Lightweight Transport Wheelchair
Drive Medical
Envío gratis con pedidos de $35 o más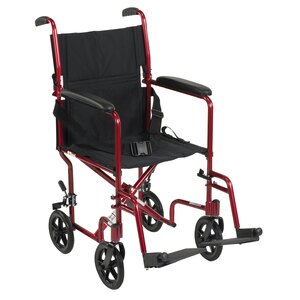 Envío gratis con pedidos de $35 o más
Drive Medical Silver Sport 1 - Silla de ruedas con brazos completos y reposapiés oscilantes y extraíbles
Drive Medical
Envío gratis con pedidos de $35 o más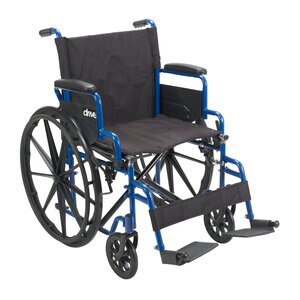 Drive Medical Blue Streak Wheelchair with Flip Back Desk Arms, Swing Away Footrests
Drive Medical
Envío gratis con pedidos de $35 o más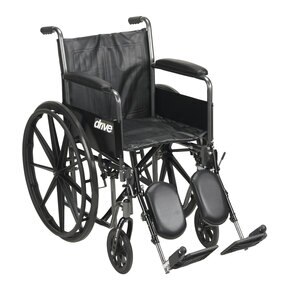 Drive Medical Silver Sport 2 Wheelchair, Detachable Full Arms, Elevating Leg Rests
Drive Medical
Envío gratis con pedidos de $35 o más
Drive Medical Cruiser III Wheelchair with Flip Back Removable Full Arms, Elevating Leg Rests, 20" Seat
Drive Medical
Envío gratis con pedidos de $35 o más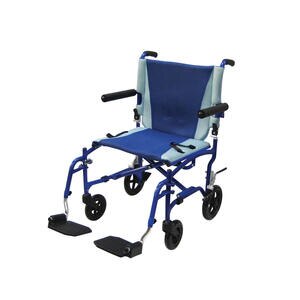 Drive Medical TranSport - Silla de ruedas para traslado, aluminio
Drive Medical
Envío gratis con pedidos de $35 o más
Drive Medical Cruiser III Wheelchair with Flip Back Removable Desk Arms, Footrests
Drive Medical
Envío gratis con pedidos de $35 o más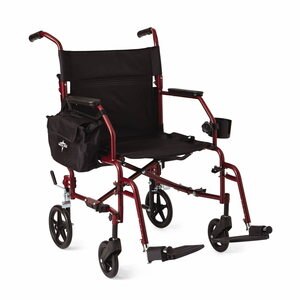 Medline Steel Transport Chair, Black
Medline
Envío gratis con pedidos de $35 o más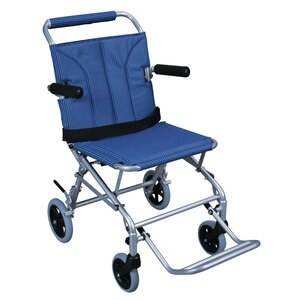 Drive Medical - Silla de ruedas de transporte plegable superliviana con bolsa para llevar
Drive Medical
Envío gratis con pedidos de $35 o más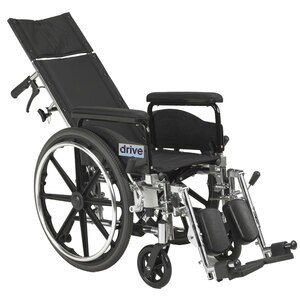 Drive Medical Viper Plus GT Full Reclining Wheelchair, Detachable Full Arms, 18" Seat
Drive Medical
Envío gratis con pedidos de $35 o más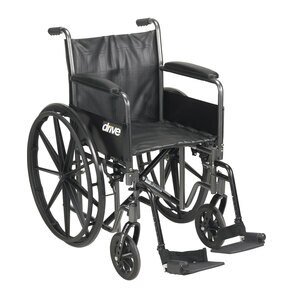 Drive Medical Silver Sport 2 Wheelchair, Detachable Full Arms, Swing away Footrests
Drive Medical
Envío gratis con pedidos de $35 o más
Los precios en línea puede ser diferentes a los precios en tiendas.
Lightweight Wheelchairs
Lightweight wheelchairs offer a lifeline for those whose mobility is limited. Weighing in between 15 and 30 pounds, a lightweight wheelchair lives up to its name. The frames are lightweight yet durable and are easy to use as well as fold and store when not in use. These wheelchairs are simple but reliable and make daily activities faster, simpler and more fun and comfortable.
Lightweight Wheelchair Benefits
Lightweight wheelchairs offer many benefits, not just to the users who sit in them but also the friends and family members who assist with their use. Lightweight wheelchairs provide durable frames and most have typical weight capacities of 250 to 300 pounds. This provides easy transport for individuals of all sizes.
Many lightweight wheelchairs feature bigger wheels that are easier to turn and work well on uneven surfaces, even getting traction outside.
Besides independence and improved mobility, the top benefit of lightweight wheelchairs is their collapsible frames. Allowing for easy transport and storage, the lightweight makeup and portability of these wheelchairs allows for the chairs to be stored out of the way until necessary. They fit easily into the trunk of a car or the back of a van, making them perfect for travel to and from doctor's appointments and during other outings.
Best Lightweight Wheelchair
When purchasing a lightweight wheelchair, you should take the time to compare your options before making a decision. The first point you will want to examine is the weight capacity, so that you are buying a chair that fits the user. The second point involves the weight of the wheelchair. Even though they are called lightweight wheelchairs, they are not all created equal. Some lightweight wheelchairs top the scale at over 30 pounds while others weigh half that. You will want to ensure that you, or whoever is using the wheelchair, has the strength to lift the chair into and out of a vehicle, as well as open it and collapse it.
Along the same line, you should check the quality of materials going into the wheelchair. You will want an aluminum structure that is strong, durable and can stand up to the wear and tear that comes with daily activities. Another item that should be considered is comfort. The seat and leg rests should have padding to provide cushion.
Lightweight wheelchairs are a step towards independence for many people. Be sure to spend some time investigating the best wheelchair to ensure a comfortable and convenient ride for years to come.
Búsquedas relacionadas
medias, wheelchair cushions, aparatos para el tobillo, gotas oculares para la alergia