Los miembros de CarePass
TM
Mostrando 1-8 de
8 productos
Core Products Travel Core Cervical Pillow, 18 in. x 9 in.
Core Products
Envío gratis con pedidos de $35 o más
Feeding Friend The Original Self-Care Travel Nursing Pillow
Feeding Friend
Envío gratis con pedidos de $35 o más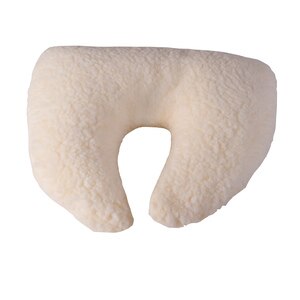 DMI Pillow Mate Crescent Neck Support Pillow, Fleece, 14" x 12" x 3"
DMI
Envío gratis con pedidos de $35 o más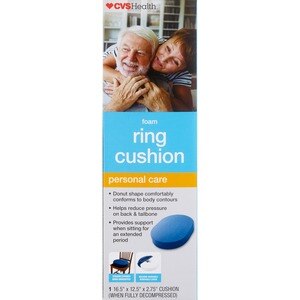 CVS Health Foam Ring Cushion
CVS Health
Precio con CarePass
™
$20.63
o
en pedidos de $35 o más.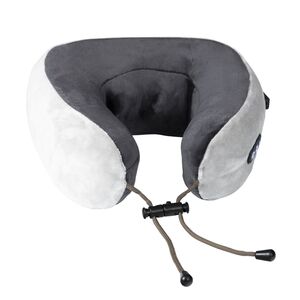 Envío gratis con pedidos de $35 o más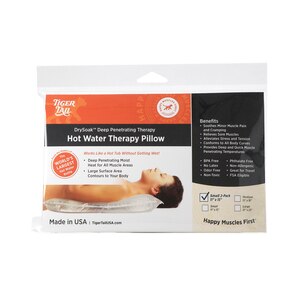 Tiger Tail DrySoak Hot Water Therapy Pillow, 11" x 15", Small 2-Pack
Tiger Tail
Envío gratis con pedidos de $35 o más
Los precios en línea puede ser diferentes a los precios en tiendas.
Whether you're traveling for pleasure or for work, you want to feel as comfortable as possible during your journey. Unfortunately, the seats in automobiles, buses, trains, and airplanes often aren't engineered with comfort in mind. That doesn't mean that you have to suffer during your trip. With a travel pillow, you can get into a more comfortable position to relax and enjoy the ride. CVS offers a diverse assortment of travel pillows, giving you the ability to buy the perfect option for your needs online.
Supporting Your Head and Neck
Many people suffer from a stiff neck when they're traveling. This is especially true for those who like to nap while a passenger in a car or on an airplane. Crescent travel pillows are designed specifically for individuals who are plagued by neck pain and stiffness on the go. These pillows fit around the neck to support your head. Even if your head tilts to the side while you sleep, the pillow is able to gently cradle you.
Versatile Rolls
Roll pillows are another popular type of travel pillow. These pillows are shaped like long tubes and come in a range of diameter sizes. You can use a roll pillow in a number of different ways. The pillow can be placed behind your neck to support your head or between your knees to keep your legs separated. Some people even find it comforting to hug a roll pillow or tuck it under one of their arms while they sit.
Enhancing Your Posture
Sitting for long periods of time with poor posture can result in back pain and stiffness. Some travel pillows are designed specifically to address this problem. This type of travel pillow may be called a posture or lumbar cushion or pillow. Normally, these pillows have a half-moon shape. The flat side is placed against the seat, while the curved side rests against your back. In this position, the pillow helps to keep your spine properly aligned to improve your posture.
Supporting Your Tailbone
Tailbone pain is another common problem associated with sitting for extended periods of time while traveling. Typically, the discomfort is caused by pressure exerted on the base of the spine. Coccyx or tailbone cushions can help to relieve this type of pain. These travel pillows are placed on the seat rather than against the backrest and provide plush cushioning to reduce pressure on the tailbone area.