Hair Treatments for Dry Hair
Los miembros de CarePass
TM
Mostrando 1-20 de
63 productos
Los miembros de CarePass
TM
TRESemme Professional Quality Moisture Rich Shampoo for Dy Hair Formulated with Vitamin E and Biotin, 28 OZ
TRESemme
Compre 1, lleve 1 al 50% - ¡Agregue 2 o más para recibir la oferta!
Los miembros de CarePass
TM
Limit 6 per order
SheaMoisture Moisturize & Define Coconut Hibiscus Curl Shine Silicone Free Conditioner for Curly Hair, 13 OZ
SheaMoisture
Los miembros de CarePass
TM
Limit 6 per order
L'Oreal Paris Elvive Extraordinary Oil - Acondicionador
L'Oreal Paris
Los miembros de CarePass
TM
Limit 6 per order
Paul Mitchell Instant Moisture - Champú de uso diario
Paul Mitchell
Envío gratis con pedidos de $35 o más
SheaMoisture Silicone Free Raw Shea Butter Restorative Conditioner for Dry, Damaged, Curly Hair, 13 OZ
SheaMoisture
Los miembros de CarePass
TM
Limit 6 per order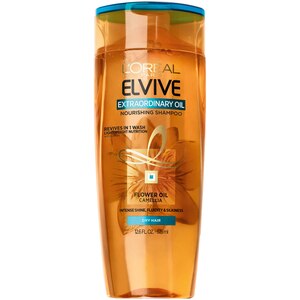 Los miembros de CarePass
TM
Limit 6 per order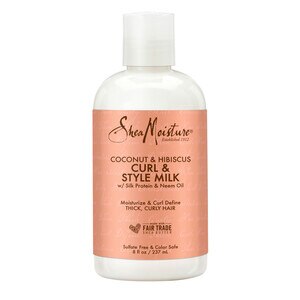 SheaMoisture Coconut and Hibiscus Curl Definition and Style Milk for Thick, Curly Hair, 8 OZ
SheaMoisture
Los miembros de CarePass
TM
Limit 6 per order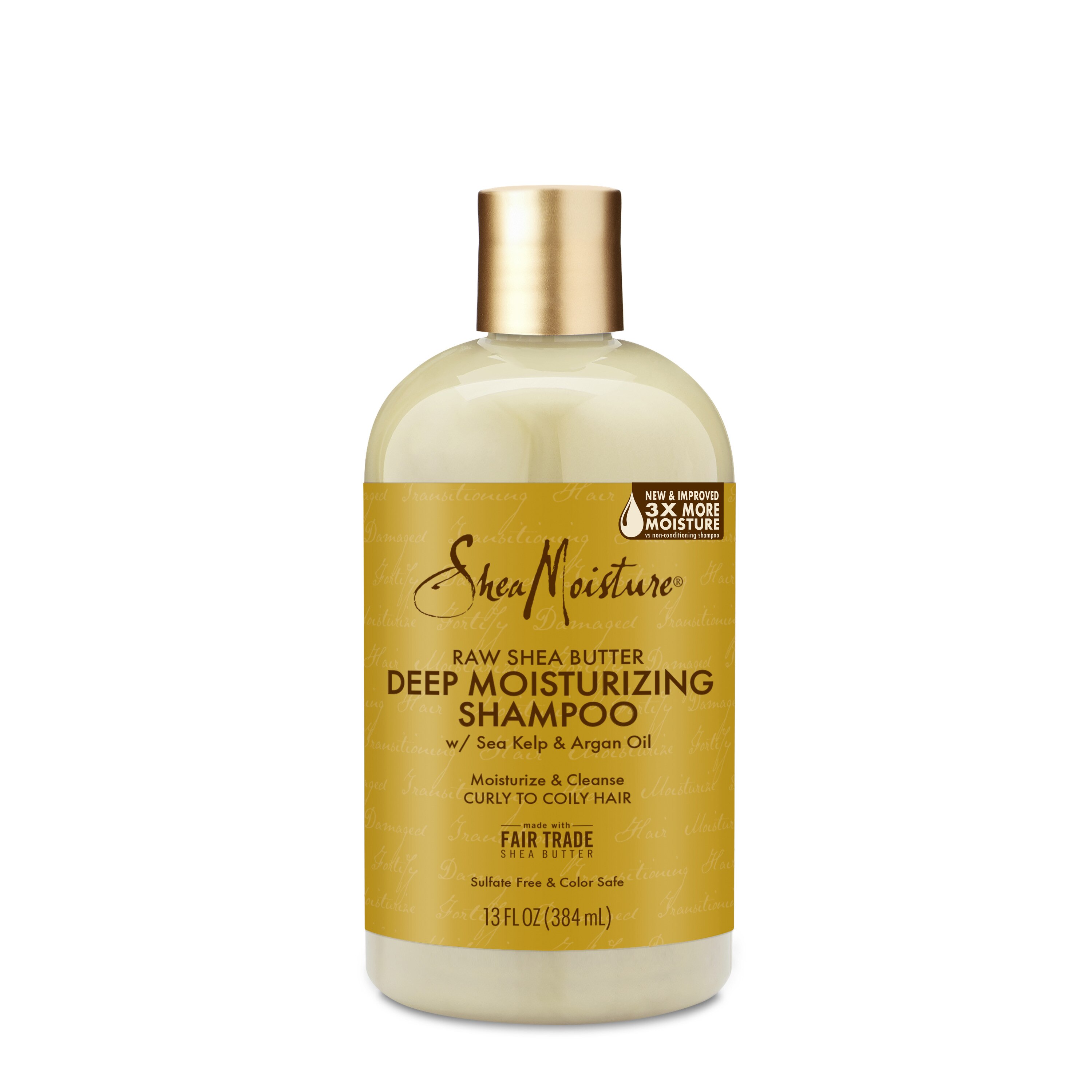 SheaMoisture Hydrating Raw Shea Butter Moisture Retention Shampoo for Dry, Damaged or Transitioning Hair, 13 OZ
SheaMoisture
Los miembros de CarePass
TM
Los precios en línea puede ser diferentes a los precios en tiendas.
Dry Hair Causes
While damaged hair can be caused by multiple factors and often needs both protein and moisture to fully heal, dry hair really has just one problem: lack of moisture. However, this lack of moisture can come about in many ways. Some of the most common dry hair causes include: washing your hair too often; using products that strip the natural oils out of your hair; blow drying or styling your hair with heat; and brushing or harshly towel drying wet hair. These common actions dry out your hair by stripping away natural oils. They can also damage your cuticles, which in addition to drying out your strands can also lead to breakage and damage.
How to Fix Dry Hair
Since the primary cause of dry hair is a lack of moisture, your dry hair treatment plan should focus on hydrating your hair and ensuring that it retains moisture. It is important to be able to identify the best products for dry hair. The best shampoo and conditioner for dry hair will include hydrating ingredients such as coconut oil, Argan oil, and shea butter but be free of sulfates and other chemicals that could strip your hair of its natural oils. Products labelled as hydrating or moisturizing shampoo are a good bet.
Try to avoid washing your hair every day. Washing too frequently can rob hair of its own natural oils. Instead, wash just a few times a week with a gentle moisturizing shampoo. On in between days, consider using a champú seco. You should also avoid heat styling and rough towel drying. Instead of rubbing harshly, gently blot your hair with a highly absorbent towel to dry it off. If you absolutely have to use a blow dryer, straightener, or curling iron, coat your hair with a leave in conditioner or heat protecting spray first, as these may help your hair retain some of its moisture.
Dry Hair Treatment
There is no single dry hair remedy that works best for everyone, but there are a few different approaches that are recommended. Applying a acondicionador sin enjuague right after you shower will help seal in moisture as well as add additional hydration. Many of these products contain proteins to help strengthen your hair and repair any damage that's been done. Leave in conditioner also works well as a heat protectant if you ever need to heat style your hair, and it helps smooth and protect your strands while you detangle them (be sure to use a wide tooth comb and not a brush!).
A hair mask is another option for adding intensive moisture to your parched locks. A good hair mask for dry hair, sometimes called a hydrating hair mask, will be formulated with plenty of moisturizing ingredients. After washing your hair and detangling any snarls, apply the mask to your hair using your hands. It can be a good idea to run a wide tooth comb through at the end, as this will help ensure that all of your strands are coated evenly. The appropriate time for leaving the mask in your hair varies widely, so be sure to carefully read the directions on the product packaging. Once you're done with the hair treatment, wash the mask out with shampoo and conditioner and gently squeeze any excess moisture out of your hair using an absorbent towel. Generally, hair masks should be applied once a week.
You may also like to try applying a aceite para el cabello to your tresses. Hair oils can help to boost moisture as well as seal in that hydration. If you use just a dime-sized amount, you should be able to style your hair just like normal and go about your day. For a more heavy-duty treatment, try warming up the oil slightly and wrapping your hair in a towel or shower cap. Alternatively, you can apply the oil at room temperature and sit in a warm place such as in the sun or a warm room for a short period of time. Rinse with cool water when you're done.
If your hair is looking dull, brittle, and dry, there's no need to despair. There are plenty of dry hair remedies to try! CVS carries a wide variety of hair products for dry hair that are designed to help you on your quest for hydrated, luscious locks.
Búsquedas relacionadas
best deep conditioner, best shampoo for dry hair, acondicionador para el cabello, dry hair mask, hair masks