Los miembros de CarePass
TM
Mostrando 1-6 de
6 productos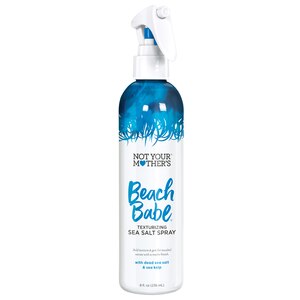 o
en pedidos de $35 o más.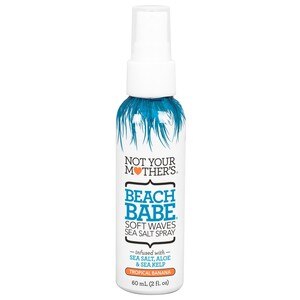 Not Your Mother's Beach Babe Texturizing Sea Salt Spray, Travel Size, 2 OZ
Not Your Mother's
Envío gratis con pedidos de $35 o más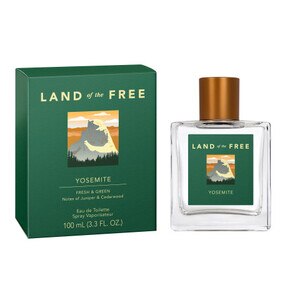 o
en pedidos de $35 o más.
Los precios en línea puede ser diferentes a los precios en tiendas.
What Is Sea Salt Spray?
Sea salt spray is a product used on the hair. It is what it says it is: spray that has sea salt. Salt can give hair more volume and texture by absorbing the oils, similar to what the sea does. However, it can also cause hair to be dehydrated. Sea salt sprays are made with ingredients that help condition your hair so it doesn't get dried out. The combination of salt and other nourishing ingredients binds together to help give your hair a beachy look and feel. It is sometimes referred to as beach spray or surf spray.
How To Use Sea Salt Spray
Most hair products have a trial and error period. The biggest factors are your hair type and what you want it to do for you. For example, spray some on your hair while it is dry and then dry it with a cold hairdryer to make it look more natural. This can help you have a beach look without looking like you have used a lot of product. Another way to use it is to spray some on right out of the shower and work it through your hair from root to tip. This will help you get a structured look as you finish styling your hair.A third way you can use sea salt spray is for those who want a quick style. You spray a few quick sprays, finger comb it through and that's it! This makes an easy, relaxed look.
What Does Sea Salt Spray Do?
Aside from adding texture and volume to your hair, sea salt spray does other good things for your hair, too. It can bring out the natural curls in your hair. It can also help remove toxins in the hair and scalp. The salt that is found in some sea salt sprays is magnesium sulfate. This is the fancy term for Epsom salt. This benefits hair by removing excess oils and toxins from the scalp and lifting it and adding volume.
Does Sea Salt Spray Damage Hair?
There are very few, minor disadvantages to using sea salt spray. The biggest disadvantage is that is can dehydrate the hair, just as salt can dehydrate the skin. As with anything else, using it in moderation should not cause significant damage to your hair.