Los miembros de CarePass
TM
Mostrando 1-9 de
9 productos
Envío gratis con pedidos de $35 o más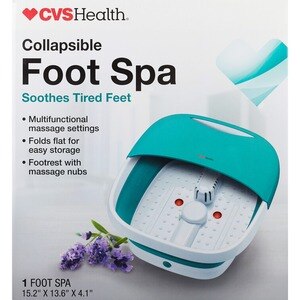 CVS Health Relaxing Foot Spa, Foldable to Save Space
CVS Health
Precio con CarePass
™
$35.43
Compre 1, lleve 1 al 50% - ¡Agregue 2 o más para recibir la oferta!
o
en pedidos de $35 o más.
CVS Health - Separador de gel para dedos de los pies
CVS Health
Compre 1, lleve 1 al 50% - ¡Agregue 2 o más para recibir la oferta!
o
en pedidos de $35 o más.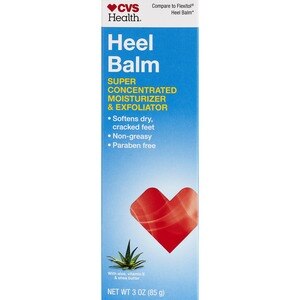 CVS Health Heel Balm, 3 OZ
CVS Health
Precio con CarePass
™
$8.23
Compre 1, lleve 1 al 50% - ¡Agregue 2 o más para recibir la oferta!
o
en pedidos de $35 o más.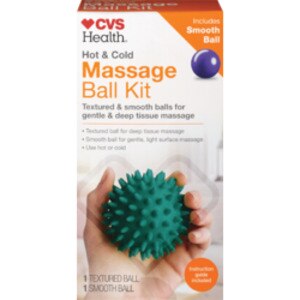 o
en pedidos de $35 o más.
DR. SCHOLL'S - Bola masajeadora para usar con calor y frío
Dr. Scholl's
o
en pedidos de $35 o más.
Los precios en línea puede ser diferentes a los precios en tiendas.
Foot Massage Spa
Every day, your feet take hundreds to thousands of steps. The pressure of walking and the friction caused by shoes can be hard on your feet and lead to aching, heaviness and other types of discomfort. With the right foot care products, you can rejuvenate your feet. CVS can help you discover solutions for pampering your feet with a diverse assortment of foot spa products that are intended for use in the comfort of your home. Shop the entire selection now and find the best product for promoting happy feet.
Foot Soaking Tub
Medical professionals sometimes recommend soaking your sore feet to ease soreness and tiredness. Foot soaking tubs, also known as foot spa bath, take the experience of a foot soak to a whole new level. These small tubs typically plug into the wall and use electricity to create massaging bubbles in the water. Some also add warm to hot water, which adds heat to promote circulation to your feet. Soaking your feet in a foot spa can also help to prepare your skin for various foot care treatments and to soften your nails prior to a pedicure. Adding epsom salt into a bowl for a foot soaking has shown to have many benefits as well. Especially if your feet are dry and growing calluses, getting in a good foot soak and then exfoliating with a pumice stone will have your feet feeling nice and smooth in no time!
Home Foot Spa
Massage therapy is another way to soothe troubled feet. Manipulating the skin and muscles of the feet increases circulation, which can reduce inflammation and ease tension. Foot massaging hand tools can enhance an at-home foot massage. You may also want to apply a foot cream to lubricate your skin and make it easier to manipulate the tissue.
There are a number of other ways that you can pamper your feet. Foot creams that contain cooling ingredients like peppermint make foot care a reenergizing, uplifting experience. Moisturizing creams can also soften and condition the skin by replenishing lost moisture. Shoe inserts & insoles and pads and cushions are available to wear inside your shoes in order to reduce pressure and friction that leads to foot care problems like pain, blisters, calluses and corns, but luckily CVS offers a variety of foot corn treatments & callus removal. There are also foot masks and peels that will have your skin feeling buttery soft!
Foot Spa Safety
When pain in your feet is severe or persists despite the use of foot spa bath and other products, it is a good idea to discuss your symptoms with your medical provider. He or she can determine if there is an underlying issue contributing to your discomfort and recommend the best products to help you get relief. Before using any foot spa product, read the directions for use and safety information provided by the manufacturer. Following the instructions closely can help to ensure best results.
What are the Best Foot Spa Brands?
How To Save On Foot Soaking Tub From CVS
Save on Foot Soaking Tubs this Holiday Season at CVS by becoming a CarePass or Extracare member. Browse this week's Weekly Ad for coupons or check out our homepage for other great deals this week.
How Fast Can I Get Foot Soaking Tub From CVS?
Select Foot Soaking Tubs are available for same day pick up at most locations and make the perfect last minute gifts. Check your local stores for availability and add to cart to pick up today.
Does A Foot Spa Clean Your Feet?
A foot spa is not designed specifically to clean your feet. That being said, however, when you immerse your feet into the warm water that swirls around your feet, you will undoubtedly find that they get cleaner. In addition, many people like adding certain essential oils like tea tree oil and other products to the water, which may help to further keep your feet clean and pleasantly scented. Foot spa machines typically do not have any type of filter to remove large amounts of dirt, oils, or other debris. For this reason, you do not want to place your feet directly into the spa if they are heavily soiled. Instead, wash them off in the bathtub first, then enjoy the relaxation of the foot spa.
How Do You Dry A Foot Spa?
When you are done using your foot spa, you want to make sure that you completely empty all the water from it so that it can be put away. Once you pour the water out, you can leave the foot spa out in the open air to dry using evaporation. If you need to put it away into a box, it is best to dry the inside of the foot spa using a towel or other cloth. Putting it away while it is still wet could allow the formation of mold or mildew, which is why it is important to ensure that you dry it properly to avoid the need for any antifungal liquid.