Cómo conseguirlo
Recogida no disponible
Cambiar tienda
Los miembros de CarePass
TM
Mostrando 1-6 de
6 productos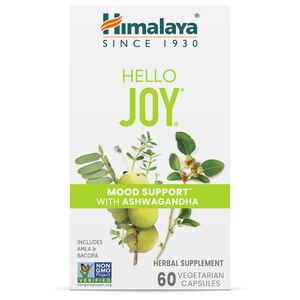 Himalaya Hello Joy Ashwagandha Mood Support Capsules, 60 CT
Himalaya
Himalaya Hello Calm Mind Relaxation, Focus & Concentration Capsules, 60 CT
Himalaya
Envío gratis con pedidos de $35 o más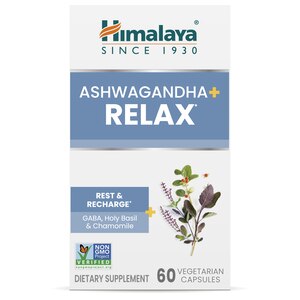 Himalaya Ashwagandha+ Relax Capsules, 60 CT
Himalaya
Envío gratis con pedidos de $35 o más
Los precios en línea puede ser diferentes a los precios en tiendas.
Himalaya Supplements
Dietary supplements are a great way to get the essential vitamins, minerals, herbs, nutrition, and other things you need for a healthy body. Whenever purchasing any type of dietary supplement, you want to make sure that you are getting high-quality ingredients that will help you get the best results. For many people, that means looking for Himalaya brand supplements. Himalaya herbal is committed to creating safe and effective supplements that can benefit your overall health in many ways. While the claims of Himalaya supplements, like all other dietary supplements, have not been evaluated by the FDA, millions of people love the effects that they can provide. Personal care starts from the inside and Himalaya wellness strives to make you feel your best from inside and out.
Himalaya Herbal Supplements
Himalaya has been making dietary and herbal supplements using the highest quality ingredients available since 1930. With nearly a century of experience behind them, it is clear that they are one of the most respected brands in the industry. They continue to work hard to identify various herbs, vitamins, and other nutrients that can help people attain the health benefits they need and create the supplements necessary to make it easy to get what people want.
Himalaya Stress Relief Supplements
When shopping for Himalaya supplements, you will find that they do a great job at making it clear what each of their products is intended to do. For example, if you are looking for relief from stress and anxiety, their StressCare product is an obvious option. StressCare from Himalaya is made using a proprietary blend of chyavanprash concentrate and other ingredients to get you the results you are looking for.
Himalaya Dietary Supplements
Himalaya herbal features a variety of herbal supplements, that can help support immunity, diet and nutrition, and are a great source of energy for those that are vegan. Of course, Himalaya products don't just stop at their dietary supplements. that can give you great results. This includes formulas designed to improve mental clarity, boost your immune system, and much more.